Surviving lockdown with Adventures at home
For Tiffany, a parent to a Guide with learning difficulties, the first lockdown presented a real challenge...
Here, Tiffany writes about how she and her daughter used interest badges and Adventures at Home activities not just to have fun during lockdown, but also to bring some joy to their neighbours, family and friends.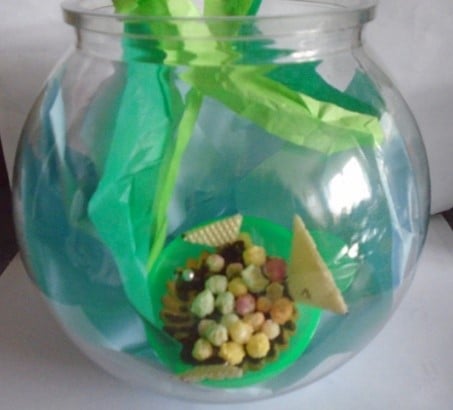 At the beginning of lockdown, we had to self-isolate for a couple of weeks as I'd not been well. We decided we'd use this as the opportunity to get started on interest badges. There was no surprise when my daughter chose Confectionery first!
We set ourselves the challenge to complete the first two parts of this badge using just what we had in our cupboards, as we were confined to home. We made muffins, rainbow fish biscuits, a chocolate Easter hedgehog, Frosty Fairy fudge, chocolate truffles and Maidstone biscuits as an example of a local recipe.
Due to my daughter's learning difficulties, she is not able to access learning in the same way as her peers, but we soon realised that we could use our Guide badges as a tool to learn new skills and help with school tasks. So, our alternative home learning curriculum began.
We recorded a couple of recipes as a cookery show - 'Live from Lockdown Cafe' - and started a recipe book collecting all the recipes we'd tried. I realised that I could collate this for my daughter to use as she got older, and we've been baking and cooking so much more since March. I was also inspired by the rainbow fish biscuits to write a therapeutic story which I could share with the children in my own school, where I'm a play therapist.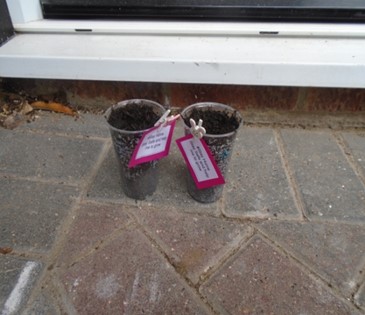 This led us on to various other badges as the weeks went on.
It inspired us to make the most of our local area with the Pawprint challenges, which took us on Blossom walks in Spring, and out into the garden to plant and enjoy activities.
Grow Your Own activities included planting up over 30 pots of sunflower seeds and delivering them to the doorsteps of friends and family we could walk to within our area. They had messages on saying '#StayHome', 'Stay Safe' and 'Help me to Grow'. We wanted to spread a bit of brightness in lockdown, and many of our friends and family sent us photos of how their seeds were doing.
The Mixology badge was fun too! Obviously lockdown was not the time to host a mocktails party, but it was possible to set up a mocktails delivery service. We created a menu of all the drinks my daughter had experimented with and then delivered it to our neighbours with an order form.
She was so excited when the order came through the door and she got ready to prepare two chocolate milkshakes as requested, one with cream and one without! She designed a take-out bag, and we got some take away cups and lids ready for our socially distanced delivery service. My daughter knocked on the door and then waited at the end of the driveway for them to collect their order from the doorstep. They even sent us their customer survey later, so we had some feedback!
One of the highlights of guiding in lockdown was discovering the Adventures at home festival in May. We loved being part of that day and tried out so many of the activities and challenges. The slime, fudge in a bag and making butter were really good, and we've re-watched a lot of it since that day! We didn't own a tent so couldn't take part in a proper camp, but we did bring our beach shelter into the lounge and made our own campfire tea to eat inside it.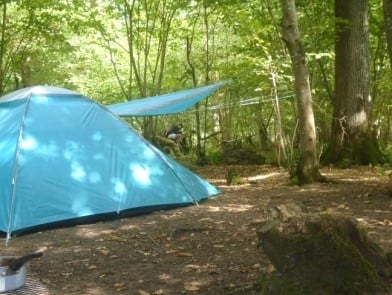 However, a week later it did inspire us to go and buy our first tent, which prompted some camping nights in our garden. If we hadn't done the Adventures at home festival, we probably wouldn't have thought about camping. Later in the summer we actually went to a proper campsite, and had a great time camping in a woodland pitch. Having completed the Backwoods cooking badge, my daughter had more confidence in helping to prepare lunch and dinner.
We enjoyed a second festival at home with Wellies and Wristbands towards the end of the summer, which rounded off our holiday adventures really well. Overall, these events have helped us to feel part of the wider guiding family.
If you haven't invested in a badge book and got started on your own adventures yet, there's no time like the present to have a go. Put it on your Christmas wish list and keep an eye out for all the other things that happen in the wider Girlguiding family!
Good luck from a Guiding Mummy and daughter who survived a lockdown – one or two badges at a time!
If you're looking for fun, free activities that your daughter can do at home, check out Adventures at home! You can also buy badge books for all ages from our online shop.
More on day-to-day guiding