Online safety
Keeping girls and young women safe online
Our research shows there is a long way to go to keep girls and young women safe online.
In 2022, we found that over three-quarters of girls and young women aged 13 to 21 had experienced some form of harmful content online in the last year, including sexist comments, harassment and cyberflashing. And they're feeling anxious, scared and less confident because of it.
To mark Safer Internet Day, our advocates met with MPs in parliament calling for better online safety laws to protect girls and young women from harm online. We want to see the Online Safety Bill include online violence against girls and young women, and we want social media and tech companies take responsibility for content on their platforms. Read our full policy briefing on online harms.
We need strong laws to protect girls and young women and support the work we're already doing to help them recognise and cope with harmful content.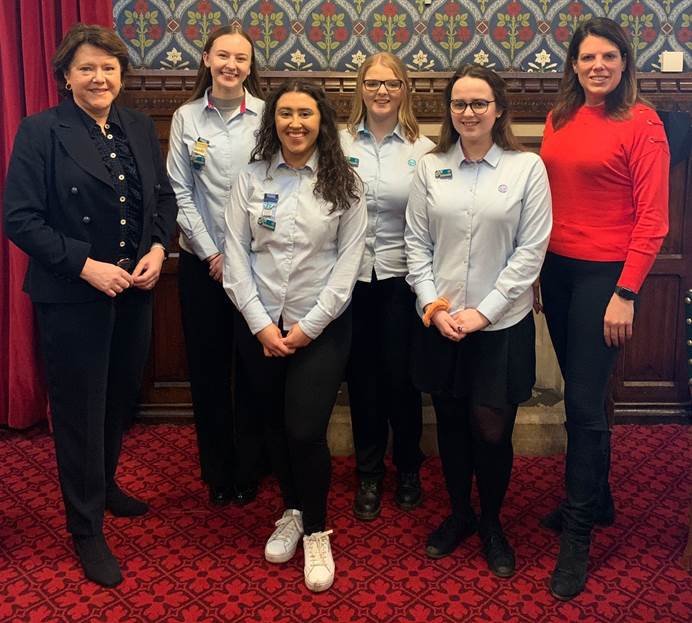 How we keep girls and young women safe online
We offer lot of activities for girls to lessen the impact of online harm:
The Media critic interest badge for Guides allows them to develop media literacy.
The Feel good skills builder allows girls to develop body confidence, self-esteem and resilience.    
The Breaking Free peer education resource empowers young people to enjoy their hobbies, gain the skills they're interested in and help bring about a world where nobody feels trapped by gender stereotypes. Through this resource, they can develop assertiveness, cultural awareness and media literacy.     
Girlguiding will continue to support girls and campaign to have their voices heard. We will create a society where girls and young women can be free to live safely and equally.
Watch our Safer Internet Day event
More about campaigns and advocacy at Girlguiding