Daisy
Helping girls to shape the future through recycling and by becoming the next generation of technology leaders
Together we're inspiring girls and young women to become recycling superheroes and help protect our planet – especially when using or working with tech.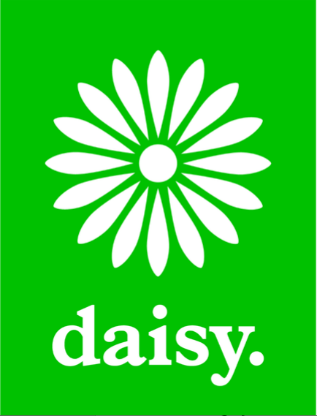 Our recent Girls' Attitudes Surveys found that only 5% of girls and young women agreed the government are doing enough to tackle the climate change crisis. And a third (34%) aged 7 to 21 feel there's a lack of women in science, technology, engineering, and maths (STEM), with too few women role models.
On a positive note, just under a third (30%) of girls and young women aged 7 to 21 have campaigned for something they believe in over the last year. ​
How we work together
We're sharing planet-protecting tips about recycling and how best to prevent waste, especially when it comes to tech. And we're showing how girls and women can use tech to make a positive difference.
A badge you can be proud of
Daisy Corporate Services is sponsoring the recycling badge for Rainbows.
To earn the badge, Rainbows need to challenge themselves to reduce waste, become their very own recycling superhero and inspire others to save the planet!
About Daisy
At Daisy, we help businesses figure out complicated technology projects, so that they can make things work – for their employees and customers.
You might have seen our work without even knowing it. We help all sorts of places: banks, shops, hospitals, universities… if you can think of it, we've probably helped them somehow!
You can really make a difference when you work with technology, and we want to show more girls and young women how rewarding this can be. We know that women in STEM are always doing amazing things, and at Daisy, as STEM ambassadors, we help inspire the learning of skills in STEM in the real world.
We believe it's up to all of us to make the world a better place and we're stronger when we all work together. That's why all we do is in line with our values of people, planet and partnerships. We support people through teaching and by helping charities just like Girlguiding. We support the planet through things like recycling. We support partnerships by working with UK organisations and helping them become more responsible too.