Regular international events
Roverway, World Scout Moot, World Scout Jamboree - meet with thousands of members from other countries at these inspiring international camps
An unforgettable experience
International camps are a chance to really immerse yourself in an adventure abroad.
At these events, you'll get to:
See incredible locations - recent events have been hosted in Iceland, Japan and the USA!
Go on a longer trip so you can try out even more exciting and challenging activities
Roverway
Roverway camp is typically split into two halves. First, you'll get to 'rove' wild and free with your patrol. You can take a path which may involve trekking, community action, an environmental project or something completely different to tackle as a team. Then, as your week comes to a close, you join together with thousands of other members for a set programme reflective of the host country's culture and customs. As well as a huge closing ceremony.
This event is for members aged 16 to 22. Members 23 and over take part as members of the International Service Team (IST).
The next Roverway is due to take place in the summer of 2024.
World Scout Moot
Moot is a gathering of thousands of members of WOSM and WAGGGS from across the world aged 18 to 25. With a similar format to Roverway, it gives you a chance to get proactive in their teams before joining other participants for a big camp and celebration.
Sadly the next World Scout Moot in 2022 has been cancelled, but we hope this will take place again in 2025.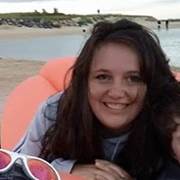 Claire
Attended World Scout Moot, Iceland 2017
The best part of Moot was meeting people from all over the world. Together we got to experience Iceland in a completely different way than if we'd visited by ourselves. I remember standing at the opening ceremony surrounded by thousands of strangers and now we've hiked, swam, explored and ate our way to becoming really great friends. I am so grateful to have had this opportunity.
World Scout Jamboree
The first ever World Scout Jamboree brought together 8,000 Scouts in London in 1920 and now it involves more young people than the Olympic Games!
In 2019, guides and scouts met from all over the world in West Virginia, USA, to experience new adventures, cultures and friendships under the theme Unlock a New World.
The 25th World Scout Jamboree will take place in 2023 in South Korea.
How can I get involved?
Girlguiding have been allocated a patrol in each country and region. This means we are recruiting for 10 unit leaders and 90 young members.
The price for the trip is currently estimated to be £3,000 per person, but this is not confirmed.
If you're over 18
You could be a unit leader or member of the International Service Team (IST)
Unit leader applications have now closed, but applications for international service team (IST) roles will in November 2021. You can register your interest now through a form on the Scouts website, and you'll be contacted when applications open.
You can find out more about the ballot system for applications on the IST page on the Scouts website. Why not register for the IST zoom webinar, taking place on Wednesday 10 November, at 7.30pm.
For more information about adult roles, please contact [email protected]
If you're under 18
Applications for participants (who's dates of birth are between 22 July 2005 and 31 July 2009) will be open soon. Contact your country or region for more information.
Want to know more about the jamboree? Check out their dedicated website.
Becky
Attended World Scout Jamboree, Japan 2015
The biggest challenge for me in Japan has been acclimatising to the heat and humidity – it's been 34 to 40 degrees every day! Many members of The Senior Section are having a fantastic time learning about cultures and traditions from countries that they never dreamed of going to. The enthusiasm from the young women has been fantastic and I feel honoured to have captured that.
Other camps and events
There are lots of other camps and jamborees every year in the UK and abroad. Keep an eye on the events and opportunities finder to find out more information about these.
Go around the world with guiding