Regular international events
European Jamboree, Roverway, World Scout Moot, World Scout Jamboree - meet with thousands of members from other countries at these inspiring international camps
An unforgettable experience
International camps are a chance to really immerse yourself in an adventure abroad.
At these events, you'll get to:
See incredible locations - recent events have been hosted in Iceland, Japan and the USA!
Go on a longer trip so you can try out even more exciting and challenging activities
European Jamboree, 2–13 August 2021
The European Jamboree is back and it's bringing young people together from all over Europe and the world in Gdańsk, Poland. It's a chance to celebrate guiding and scouting values, strengthen our international community and provide you with the opportunity to meet and learn from each other. Come and join in the fun!
Adventure, exploration and the chance to make a real difference await all young women aged 14-18 in summer 2021. All young people possess potential to become a driver of social change. And Girlguiding young members and Scouts are invited to come to the jamboree and discover their power.
You'll have the chance to meet people of various cultures, languages and countries.
You'll learn through adventures, eye-opening discussions, and inspiring workshops.
You'll have the opportunity to participate in plenty of activities including, forest exploration, scavenger hunts, plus sailing and swimming in the surrounding Baltic Sea.
You'll discover your power and find out where your helping hands are needed.
As the Jamboree was postponed from 2020 to 2021 we are re-opening applications for the a small number of places on the International Service Team.
Find out more and apply to join the IST
Roverway
Roverway camp is typically split into two halves. First, you'll get to 'rove' wild and free with your patrol. You can take a path which may involve trekking, community action, an environmental project or something completely different to tackle as a team. Then, as your week comes to a close, you join together with thousands of other members for a set programme reflective of the host country's culture and customs. As well as a huge closing ceremony.
This event is for members aged 16 to 22. Members 23 and over take part as members of the International Service Team (IST).
World Scout Moot
Moot is a gathering of thousands of members of WOSM and WAGGGS from across the world aged 18 to 25. With a similar format to Roverway, it gives you a chance to get proactive in their teams before joining other participants for a big camp and celebration.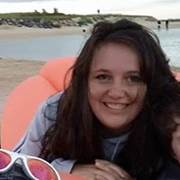 Claire
Attended World Scout Moot, Iceland 2017
The best part of Moot was meeting people from all over the world. Together we got to experience Iceland in a completely different way than if we'd visited by ourselves. I remember standing at the opening ceremony surrounded by thousands of strangers and now we've hiked, swam, explored and ate our way to becoming really great friends. I am so grateful to have had this opportunity.
World Scout Jamboree
The first ever World Scout Jamboree brought together 8,000 Scouts in London in 1920 and now it involves more young people than the Olympic Games!
In 2019, guides and scouts met from all over the world in West Virginia, USA, to experience new adventures, cultures and friendships under the theme Unlock a New World.
The 25th World Scout Jamboree will take place in 2023 in South Korea.
Becky
Attended World Scout Jamboree, Japan 2015
The biggest challenge for me in Japan has been acclimatising to the heat and humidity – it's been 34 to 40 degrees every day! Many members of The Senior Section are having a fantastic time learning about cultures and traditions from countries that they never dreamed of going to. The enthusiasm from the young women has been fantastic and I feel honoured to have captured that.
Other camps and events
There are lots of other camps and jamborees every year in the UK and abroad. Keep an eye on the events and opportunities finder to find out more information about these.
Go around the world with guiding