Girls influencing policy
We help girls make change by giving them a platform to influence decision makers
How we give girls a platform to influence policy
Our young members have helped influence government to make some amazing changes that are improving the lives of young people across the UK.
As part of Future Girl, our vision for a better world, we're campaigning for: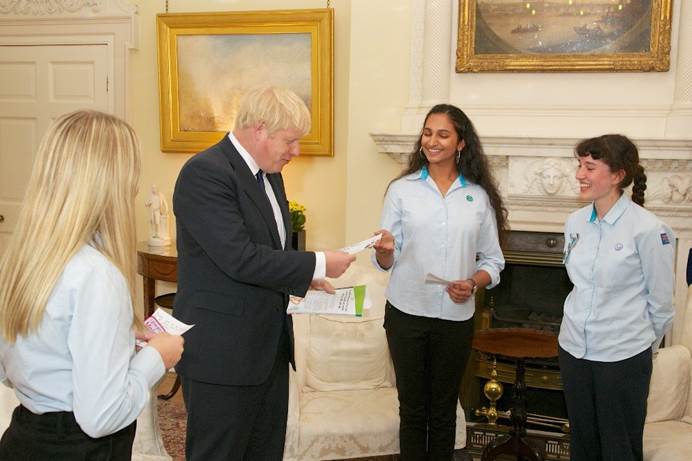 Girls making change
Downing street
This girls from our Advocate panel visited Downing Street to talk to Prime Minister, Boris Johnson, about the changes girls want to see – including why the government must take action on plastic pollution.
Downing street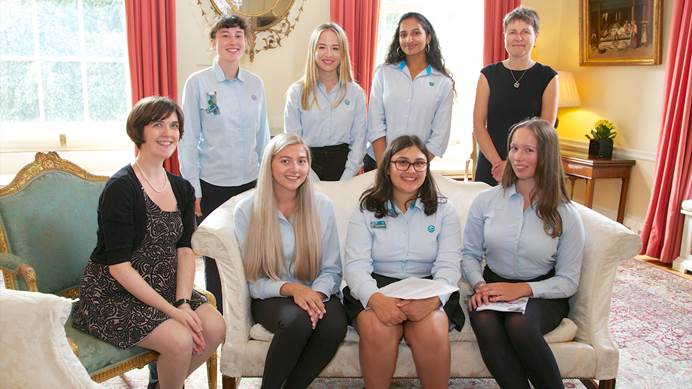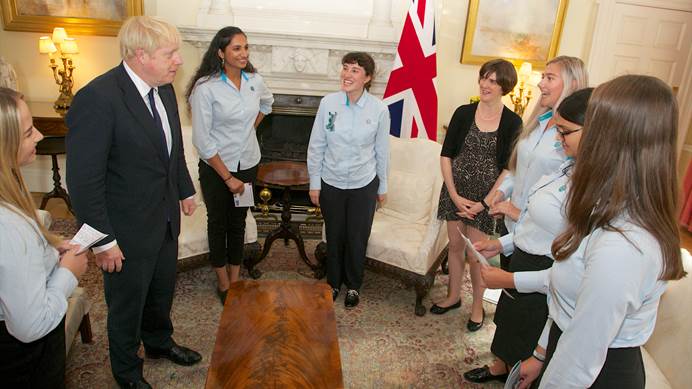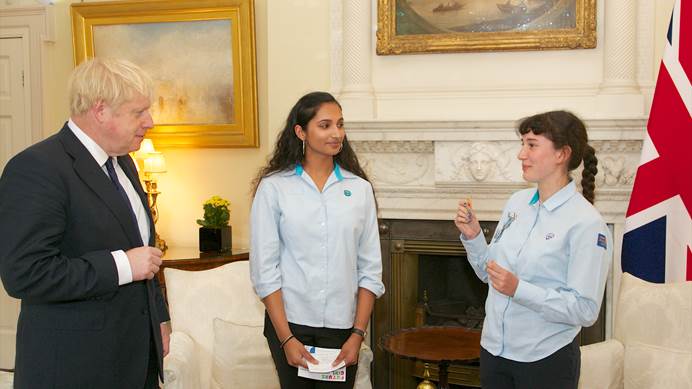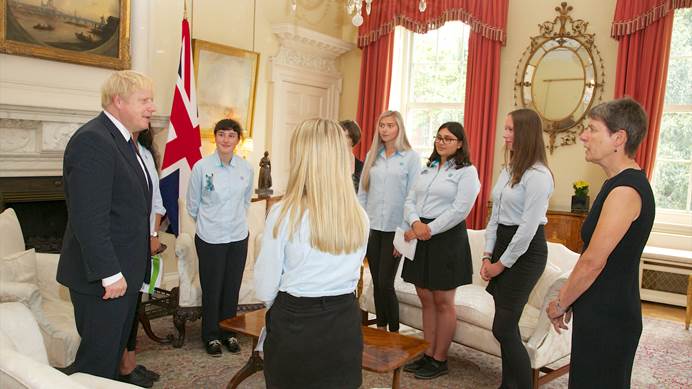 Party conferences
Every year, girls and young women from our Advocate panel attend the political party conferences to talk to politicians about the things that matter to them most. They tell them about key issues for young people and what change they want to see to make girls' lives better. This year, they spoke to MPs and politicians about our five Future Girl topics.
Party conferences 2019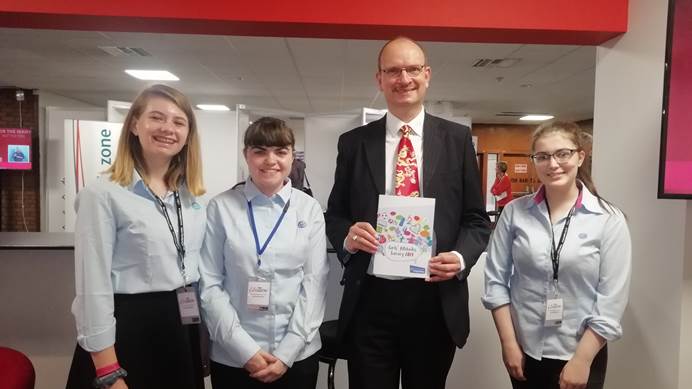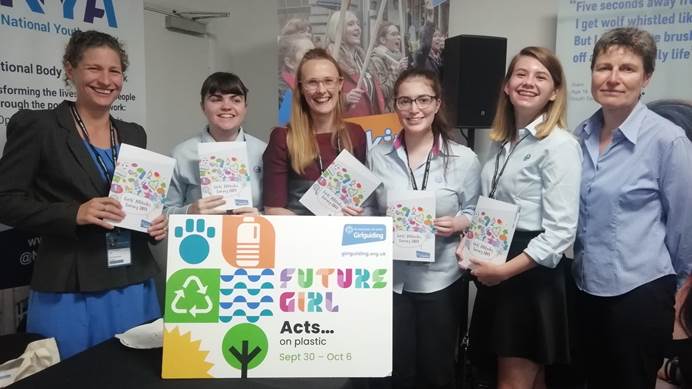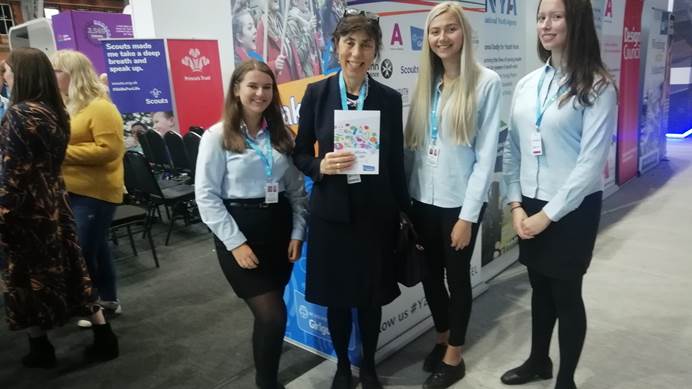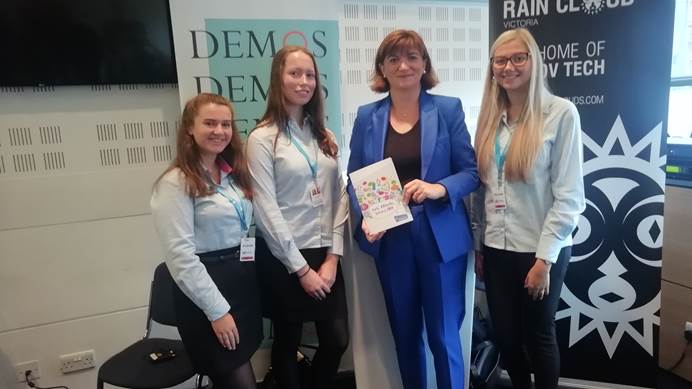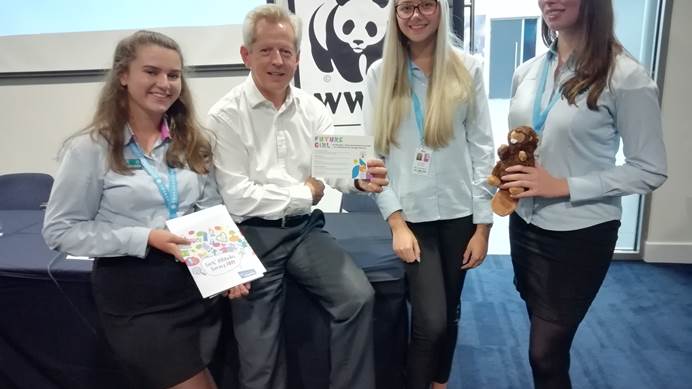 How your unit can get involved
Did you know you can invite your local MP to visit your unit and make their #PlasticPromise? Lots of units have invited their MPs so far and you can do this too with these easy steps:
Parliament week 2019
Parliament Week is a great way to help girls learn more about politics and democracy - and to help them find out how they can speak up on the issues that matter to them. This year, it will take place from 2-8 November and we know many of you have already signed up. Please share what your unit is doing for parliament week on Twitter using @Girlguiding, #UKPW and - where possible - #PlasticPromise.
Girls making a difference