Benefit providers
Get the most out of your membership
Exclusive offers just for you
Lots of companies that we work with offer our members special benefits. From money off their products to exciting adventure days for girls - see what great savings are out there for you, and how to claim them.
We're always looking for the best deal for our members, which means our national benefits will change sometimes. If you see that one of our benefits is no longer listed, companies in your local area may still provide you with the offer on a regional basis – so get in touch with them to find out what's available.
Travelling to London or Liverpool and need somewhere to stay? Nadler Hotels offer our members money off when booking at their hotels in Kensington, Soho, Victoria and Liverpool.
We're proud to say that the Nadler Victoria leases part of Girlguiding's home in Buckingham Palace Road, so our partnership will help support even more girls and young women for years to come.
How to claim this discount
All Girlguiding members can receive an exclusive discount on their stay at all Nadler Hotel locations - including the Nadler Victoria, which is perfect for those HQ visits! You can get:
15% off at The Nadler Victoria
15% off at The Nadler Kensington, The Nadler Soho and The Nadler Liverpool
When booking your stay online or over the telephone, please apply discount codes - which can be found in the member benefits section of GO.
National Express has teamed up with Girlguiding to help more units get out and about. They're offering our members fantastic discounts on coach travel and hire.
How to claim this discount
National Express is excited to support Girlguiding by giving members - and parents of young members - a 25% discount off standard National Express fares. Visit the National Express website to book coach fares. Discount codes can be found in the member benefits section of GO.
Terms and conditions
This offer gives Girlguiding members 25% off a single or return fare
Offer allows travel for up to two adults and four children only.
Discounted tickets must be booked at least one day in advance of travel.
There are no exclusion periods for when tickets are valid.
Booking fees will apply.
Some discounted tickets are amendable (fees may apply) and refundable depending on the type of ticket purchased (please see our General Conditions of Carriage - amendments to your ticket).
Discount cannot be used in conjunction with any other offer including discount Coachcards.
Discount is not valid on Hotel Hoppa, event packages or any third party services (marked with a 3P on the National Express website).
Discount is not valid where accommodation or admission is included within the fare.
The offer excludes any optional travel insurance, additional travel products and any postal charges that may apply.
Calls to our customer contact centre cost 13p per minute plus network extras.
National Express reserves the right to modify or terminate any offer at any time.
No cash or other alternative will be given.
All tickets are issued and all passengers are carried subject to National Express' General Conditions of Carriage, available online and at all National Express outlets.
Discount excludes open returns (individuals will need to book specific times and dates)


As the world's largest travel company for teachers, students and young people, STA Travel have over 40 years' experience in organising safe, secure and exciting trips for young people all over the world.
You can be sure that you're getting the best prices and maximum flexibility with financial protection and security along the way. They're always on hand to help with planning and the basics, right through to the finer details.
We've teamed up with STA Travel, Groups division, to give our members exclusive discounts and money off their next international or domestic *group trip. (*to qualify you simply need to be travelling together with 9 or more members).
Our members can claim:
10% off all STA Travel tours and accommodation*
10% off vaccinations at STA Travel affiliated travel clinics
discounted purchase of ISIC cards (International Student Identity Cards) get yours for just £7.
STA offer one free adult place per ten girls on all air tours and one free adult place per eight girls on all coach tours for Girlguiding groups.
How to claim these offers
To claim these discounts please contact STA Travel Groups dept on 0333 321 7848 or send an email to [email protected]. You can also make an enquiry via the STA website.
Take a look at the STA website and their online brochures for more information.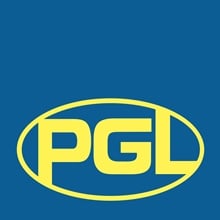 Do you fancy flying through the air on a trapeze? Or taking your unit on a trip to Disneyland? From activity weekends to adventures abroad, PGL offers something for everyone.
How to claim this offer

Activity days and weekends
There are a number of special offers available to uniformed groups - including the opportunity to visit Disneyland Paris!
Visit the PGL website or download a copy of the uniformed groups brochure for more information. You can also call 0333 321 2110 to ask for a quote.
It was in a beautiful mountain location, and the staff were really welcoming. The girls got to know the leaders better which was great, and tried new activities such as climbing, abseiling and high ropes. The raft building was really muddy and good fun – 54th Bristol Guides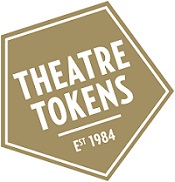 Catch a musical, see some drama or get inspired by dance. Whatever you're after, you and your unit can get discounted tickets from Theatre Tokens to attend performances across the UK.
Girlguiding members receive 10% off Theatre Tokens (excluding postage and greeting cards) when ordering £5 or more tokens.
How to claim this discount
You can claim your discount online or over the phone - simply call the Tokenline on 020 3011 0755 or visit the Theatre Tokens website. You'll need to quote the Girlguiding promotional code either on the phone or at the online checkout, which is available in the member benefits section of GO.
Terms & Conditions
Offer available to members only.
Maximum order value £500 per household.
Bonus offer valid on Theatre Tokens but not gift packages.
Standard Theatre Tokens terms and conditions apply.
Offer only available via Tokenline 020 3011 0755 or the Theatre Tokens website.
Bonus applies on every £10 and multiples thereof purchased (for example £1 free on every £10 purchased).
No cash alternative will be offered.
Theatre Tokens is operated by West End Theatre Managers Ltd whose registered office is at 32 Rose Street, London WC2E 9ET.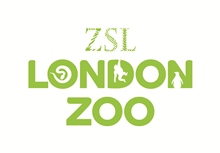 Bring your Rainbows, Brownies, Guides and members of The Senior Section to ZSL London Zoo and ZSL Whipsnade Zoo in Bedfordshire – and learn all about hundreds of animal species.
Discover the challenges animals face in the wild, how ZSL's conservation programmes are helping, and what you can do to save the planet.
Special rates for young members
Special rates are for young members aged 4 to 15. Girls aged over 15 also qualify for a 25% discount. To find out the latest seasonal discount, please contact 0344 225 1826.
How to claim this discount
All tickets need to be booked in advance through ZSL's Support Services Team. They can be contacted on 0344 225 1826.

Members can claim 15% off arts and crafts supplies, curriculum crafts, fundraising packs, toys and gifts at Baker Ross, the leading supplier of craft ideas for guiding groups.
Baker Ross' sister site Patticrafts also offers hundreds of free step-by-step craft projects to inspire girls.
How to claim this discount

This offer is only available when you shop online, so to claim visit the Baker Ross website.
At the checkout, click on the Girlguiding promotional box and add the Girlguiding discount code - which you can find on GO.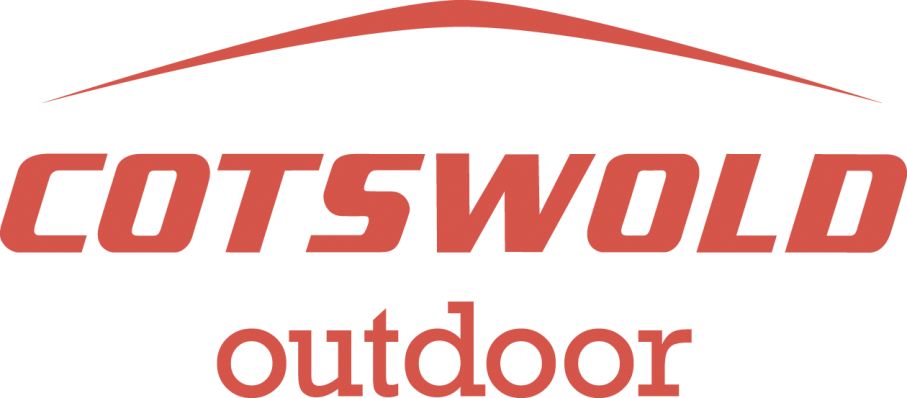 Cotswold Outdoor provides our members with discounts, equipment fitting services and kit talks. They also let us use their premises for meetings and more.
They're happy to help you with preparation for all outdoor activities and adventures. Not only do they have an extensive range of outdoor clothing and equipment - including brands such as Rab, Berghaus, Regatta and Craghoppers - but their friendly staff are on hand to provide free, expert advice. They'll make sure that you are safe and comfortable outdoors.
How to claim this discount
Cotswold Outdoor offers our members special discounts on full price clothing and equipment - in-store, online or over the phone.
15% off for all young members (Rainbows, Brownies, Guides, The Senior Section) and bulk purchases made by leaders for girls.
20% off for all adult members (leaders, volunteers and staff) for personal use only.
In order to claim, members can use a discount code online or will need to present their membership card to claim in-store. Discount codes can be found in the member benefits section of GO.
These discounts are not to be used together with any other offers or discounts.
Get advice and support
Cotswold Outdoor invests heavily in expert training for their staff, to make sure you get the best help and advice when choosing kit for your next adventure. Staff offer in-store services including:
boot-fittings
rucksack fittings
kit talks.
Ask in-store for details about how they can help you.
You can also check out their knowledge pages for further expert advice on everything from tent-pitching to climbing gear.
Terms and Conditions
The discount can't be used in conjunction with any other offer or discount. Selected lines are exempt such as electrical items.
Only valid on production of your GirlGuiding membership identification in store or use of discount code online. Offer expires 31.12.19.
Using a Cotswold Outdoor space near you
Cotswold Outdoor also offer the use of Cotswold Outdoor premises to local guiding outside of store hours. You might want to use their space for meetings, training and badge evenings.
Email [email protected] and your request will be passed on to Cotswold Outdoor for consideration. These requests are looked at on a case-by-case basis and they are subject to availability.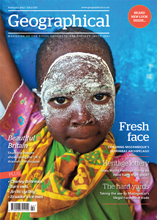 Explore an amazing world of wildlife, landscapes, culture and travel with Geographical, the magazine of the Royal Geographical Society.
Girlguiding members can save 56% off the cover price - that's 12 issues for only £23.40!
How to claim this discount
To subscribe, call 01635 588 496 and quote our promotional code, which you can find on the Membership Benefits section of Go!.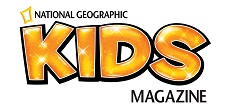 National Geographic Kids is an monthly magazine for children aged 6 to 14 - focused on exploring the fascinating world we live in.
Girlguiding members can get a year's subscription to the monthly magazine for just £26.
How to claim this discount
You will need a special link to claim this offer - which you can find on GO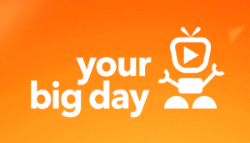 The personalised videos made by Your Big Day make a great gift.
Get a unique 5-min video exploring any date in the last century, featuring your personalised message, historical footage from around the world and narration from former news anchor Martyn Lewis.
Order this great gift and donate £4 of your video purchase to Girlguiding by ordering your video through our special yourbigday.tv/girlguiding link, or by entering code GIRLG at checkout.
Your video will cost £19.95 and include £4 donation to Girlguiding.
Send Your Big Day videos to friends and family as an unusual way to celebrate major life events, or create one just for you to remember a special date.
Grab your discount codes
Need a discount code? They're all hosted on our membership system GO
Log in to GO
Give girls an amazing guiding experience