Benefit providers
Get the most out of your membership
Exclusive offers just for you
Lots of companies that we work with offer special benefits to our members.
From money off their products to exciting adventure days for girls - see what great savings are out there for you, and how to claim them.
We're always looking for the best deal for our members, which means our national benefits will change sometimes. If you see that one of our benefits is no longer listed, companies in your local area may still provide you with the offer on a regional basis – so get in touch with them to find out what's available.
Due to the current Covid-19 situation some of these benefit providers might not be able to honour membership benefits at this time. Keep an eye on this page and on GO for more information. If you have specific questions please contact the partnerships team via [email protected]
Travelling to London or Liverpool and need somewhere to stay? Nadler Hotels offer our members money off when booking at their hotels in Kensington, Soho, Victoria and Liverpool.
We're proud to say that the Nadler Victoria leases part of Girlguiding's home in Buckingham Palace Road, so our partnership will help support even more girls and young women for years to come.
How to claim this discount
All Girlguiding members can receive an exclusive discount on their stay at all Nadler Hotel locations - including the Nadler Victoria, which is perfect for those HQ visits! You can get:
15% off at The Nadler Victoria
15% off at The Nadler Kensington, The Nadler Soho and The Nadler Liverpool
When booking your stay online or over the telephone, please apply discount codes - which can be found in the member benefits section of GO.
National Express has teamed up with Girlguiding to help more units get out and about. They're offering our members fantastic discounts on coach travel and hire.
How to claim this discount
National Express is excited to support Girlguiding by giving members - and parents of young members - a 25% discount off standard National Express fares. Visit the National Express website to book coach fares. Discount codes can be found in the member benefits section of GO.
Terms and conditions
This offer gives Girlguiding members 25% off a single or return fare
Offer allows travel for up to two adults and four children only.
Discounted tickets must be booked at least one day in advance of travel.
There are no exclusion periods for when tickets are valid.
Booking fees will apply.
Some discounted tickets are amendable (fees may apply) and refundable depending on the type of ticket purchased (please see our General Conditions of Carriage - amendments to your ticket).
Discount cannot be used in conjunction with any other offer including discount Coachcards.
Discount is not valid on Hotel Hoppa, event packages or any third party services (marked with a 3P on the National Express website).
Discount is not valid where accommodation or admission is included within the fare.
The offer excludes any optional travel insurance, additional travel products and any postal charges that may apply.
Calls to our customer contact centre cost 13p per minute plus network extras.
National Express reserves the right to modify or terminate any offer at any time.
No cash or other alternative will be given.
All tickets are issued and all passengers are carried subject to National Express' General Conditions of Carriage, available online and at all National Express outlets.
Discount excludes open returns (individuals will need to book specific times and dates)


As the world's largest travel company for teachers, students and young people, STA Travel have over 40 years' experience in organising safe, secure and exciting trips for young people all over the world.
You can be sure that you're getting the best prices and maximum flexibility with financial protection and security along the way. They're always on hand to help with planning and the basics, right through to the finer details.
We've teamed up with STA Travel, Groups division, to give our members exclusive discounts and money off their next international or domestic *group trip. (*to qualify you simply need to be travelling together with 9 or more members).
Our members can claim:
10% off all STA Travel tours and accommodation*
10% off vaccinations at STA Travel affiliated travel clinics
discounted purchase of ISIC cards (International Student Identity Cards) get yours for just £7.
STA offer one free adult place per ten girls on all air tours and one free adult place per eight girls on all coach tours for Girlguiding groups.
How to claim these offers
To claim these discounts please contact STA Travel Groups dept on 0333 321 7848 or send an email to [email protected]. You can also make an enquiry via the STA website.
Take a look at the STA website and their online brochures for more information.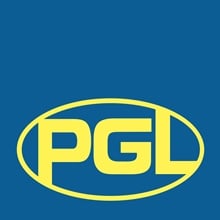 Do you fancy flying through the air on a trapeze? Or taking your unit on a trip to Disneyland? From activity weekends to adventures abroad, PGL offers something for everyone.
How to claim this offer

There are a number of special offers available to uniformed groups - including the opportunity to visit Disneyland Paris.
Visit the PGL website or download a copy of the uniformed groups brochure for more information. You can also call 0333 321 2110 to ask for a quote.
It was in a beautiful mountain location, and the staff were really welcoming. The girls got to know the leaders better which was great, and tried new activities such as climbing, abseiling and high ropes. The raft building was really muddy and good fun – 54th Bristol Guides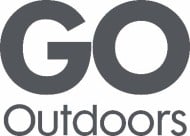 All Girlguiding members, including parents, receive a discount off all GO Outdoors purchases in stores and online, using our member benefit code.
To receive your discount, either use the online discount code that you can find in GO, or go in-store and show your Girlguiding membership card or uniform.

Members can claim 15% off when you shop online, so to claim visit the Baker Ross website. At the checkout, click on the promotional box and use the code MXD to get your discount.
Please ensure the code is entered upon purchase, it cannot be entered after you've submitted your order. Only one promotion code is allowed per transaction.
Please always check other promotions running through the Baker Ross website before using this code, to ensure you receive the best possible discount.
How to claim this discount

This offer is only available when you shop online, so to claim visit the Baker Ross website.
At the checkout, click on the Girlguiding promotional box and add the Girlguiding discount code - which you can find on GO.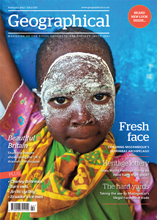 Explore an amazing world of wildlife, landscapes, culture and travel with Geographical, the magazine of the Royal Geographical Society.
Girlguiding members can save 56% off the cover price - that's 12 issues for only £23.40!
How to claim this discount
To subscribe, call 01635 588 496 and quote our promotional code, which you can find on the Membership Benefits section of Go!.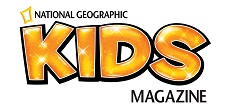 National Geographic Kids is an monthly magazine for children aged 6 to 14 - focused on exploring the fascinating world we live in.
Girlguiding members can get a year's subscription to the monthly magazine for just £26.
How to claim this discount
You will need a special link to claim this offer - which you can find on GO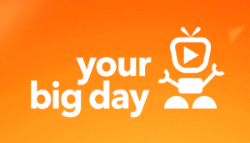 The personalised videos made by Your Big Day make a great gift.
Get a unique 5-min video exploring any date in the last century, featuring your personalised message, historical footage from around the world and narration from former news anchor Martyn Lewis.
Order this great gift and donate £4 of your video purchase to Girlguiding by ordering your video through our special yourbigday.tv/girlguiding link, or by entering code GIRLG at checkout.
Your video will cost £19.95 and include £4 donation to Girlguiding.
Send Your Big Day videos to friends and family as an unusual way to celebrate major life events, or create one just for you to remember a special date.
Grab your discount codes
Need a discount code? They're all hosted on our membership system GO
Log in to GO
Give girls an amazing guiding experience