GO Outdoors
Everyone should be able to enjoy the great outdoors
We know from our annual Girls Attitude Survey that it's important to girls that they can play outside.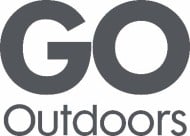 And caring for the environment is a topic they're passionate about. Girls want to be able to enjoy their outdoor surroundings and have adventures wherever they can.
That's why we're proud to be working with GO Outdoors, our recommended outdoor retailer, so that more girls and families can venture out and have new experiences.
How we work together
Together we'll provide members, volunteers, girls and their parents with exciting activity ideas and a discount on all the kit they'll need to have an outdoor adventure.
GO Outdoors will sponsor the Camp skills builder. Girls, from Rainbows to Rangers, will be able to learn different outdoors skills, from tent pitching and building fires, to outdoor cooking.
All Girlguiding members, including parents, receive a discount off all GO Outdoors purchases in stores and online, using our member benefit code.
About GO Outdoors
GO Outdoors is a retailer dedicated to helping customers get the most out of the outdoors. Aiming to inspire everyone to get outdoors for less and have unbeatable experiences – from pro mountaineers to dog walkers and their dogs, everyone's welcome at GO Outdoors.
Member discount
To receive your discount, either use the online discount code that you can find in GO, or go in-store and show your Girlguiding membership card or uniform.
Please note that all Blacks, Millets and GO Outdoors stores are complying with current government restrictions, so do check to see if your local branch is open. Online orders for all stores are still running.
These terms and conditions apply to the member discount:
A valid discount card is required.
Discount applied at the till or at checkout during online order.
One code per transaction.
Not to be used in conjunction with Price Match Guarantee, WOW deals, Gift Cards, Gas Hire and Purchases, and renewal of a discount card.
Excludes concessions inside GO Outdoors stores.
For bulk purchases, please contact the group sales team.
Offer is not available in conjunction with any other offer. Excludes gift cards, multi buys, Mega Buy items, GARMIN, GoPro, Suunto, Polar, Tom Tom, Oakley or any other special offer.
As of 1 January, 2021, this discount is not applicable to bike sales.
Cannot be used in conjunction with a price match or any other coupon.