Our ambassadors
Who our celebrity ambassadors are and why they support Girlguiding
We're proud to be supported by our celebrity ambassadors.
They help us spread the word about guiding and reach even more communities across the UK. And they campaign alongside us on the key issues girls face today. From authors to adventurers, our ambassadors are proof of all the incredible things girls can do.
Anna McNuff
Adventurer and author Anna has been an ambassador for Girlguiding since 2018. Anna, who was a Rainbow, Brownie and Guide, has a catalogue of extraordinary adventures under her belt. These include cycling through all 50 states in the US, cycling over 5000 miles along the Andes and running 1911 miles along New Zealand's Te Araroa trail.
In 2019, Anna ran 90 marathons across Britain barefoot, meeting over 70 Girlguiding units along the way. Anna has actively supported the charity for many years. And as an ambassador, she helps to inspire and encourage more girls to discover their full potential, learn new skills and have fun and adventure along the way.
I'm so proud to be a Girlguiding ambassador. Providing opportunities and the space for girls to have fun, challenge themselves, go on adventures and experience the great outdoors - whether its making bug hotels at Brownies, camping, learning to abseil or canoe, it is so important for the development of confidence and resilience. I know that if these girls can take those first adventurous steps, then they will find the space to grow, and soon see what they're truly capable of. I want to inspire the girls of the UK to be their brilliant selves.'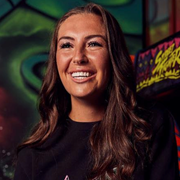 Katie Zelem
Professional footballer, Lioness and former Rainbow Katie Zelem has supported Girlguiding since 2021. Katie plays for England, is the captain for Manchester United women's team, and came through the United youth system. Katie has also played for Juventus and Liverpool.
As part of Girlguiding's partnership with the UEFA Women's EURO 2022, Katie met with local Rainbows, Brownies and Guides for a fun training session at Manchester United's Old Trafford Stadium. She tried out our new football related activities co-created by Girlguiding and UEFA, before being interviewed by Girlguiding members at a girl-led press conference in the grounds.
I loved being a Rainbow when I was younger, and it was great to meet Girlguiding members ahead of the Women's Euros to help encourage them to get involved with football. I'm passionate about making sure all girls know that they can do anything they put their minds to and working with Girlguiding I hope to inspire more girls to follow their dreams.'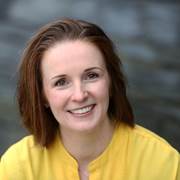 Tori James
Tori James is a professional adventurer, author and keynote speaker. She became president of Girlguiding Cymru in 2018. Tori is the first Welsh woman to climb Mount Everest. She was a member of the first all-female team to ski to the Magnetic North Pole in a 360-mile polar challenge. And she holds the record for the longest open sea kayak in UK waters, which she set with the Beeline Britain team.
Guiding gave me the confidence to try new things, meet new people and visit new places. It taught me that to achieve anything, you needed to make a commitment to yourself and to others. I loved selecting the next badge I would work towards. Achieving one badge made me want to strive for the next. It taught me to set my sight on the next goal. I learnt all the essential camp craft skills through Girlguiding.

My most memorable achievement was gaining my camp permit award and being selected to represent Wales at an international camp in Olympia, Greece. For me, guiding is about fun, friendship and finding out what matters to you.'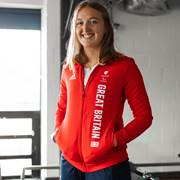 Ellen Buttrick MBE
Paralympic rower Ellen Buttrick joined Girlguiding as a Brownie at the age of 7, and she's now a Brownie leader herself. Ellen has achieved great success in her career, winning 2 gold medals in the world rowing championships in 2018 and 2019 as well as a gold at the Tokyo Paralympics in 2021. Ellen was then awarded an MBE in 2022 for services to rowing.
My Brown Owl at 5th Roundhay Brownies in Leeds was a fantastic individual and pushed me to believe that I really could achieve anything that I set my mind to. The self-belief and determination that was fostered during my time in Girlguiding has been a driving force in my success as an athlete to date and I want to inspire and empower girls in the same way.'