Join the WAGGGS Volunteer Resource Pool
Use your skills to support the global movement.
Encourage girls and young women worldwide
The WAGGGS volunteer resource pool gathers together exciting volunteer opportunities. Members of the pool are given the chance to apply for a variety of opportunities which could include:
working with new WAGGGS countries
supporting the work of the WAGGGS regions
providing translation or interpretation support
facilitating workshops on the WAGGGS leadership model.
Who can apply?
To apply to join the WAGGGS volunteer resource pool you will need to be:
An active member of Girlguiding
Aged 18 or over
WAGGGS are looking for people who, among other things, are:
Open minded and willing to try new things
Committed to the work of WAGGGS and to practicing the WAGGGS leadership model

Able to show an understanding of facilitation
Willing to share their expertise in a capacity building area, such as strategy, leadership practice, fundraising or organisational identity
Download the terms of reference for the full volunteer profile.
How do I apply?
Interested? To join the WAGGGS volunteer resource pool, complete the following steps:
Download the application form.
Make sure you read the terms of reference and the form thoroughly to check you meet the requirements.
Complete pages 2 and 3 of the application form, making sure that your contact details listed at the bottom are up to date.
Send your completed form to your local commissioner and ask them to complete the reference on page 1, including your district/ division name at the top of the reference box. Please leave the section marked 'To be completed by the MO/CA representative' blank.
Send your completed form, including the commissioner reference, to

[email protected]

.
We will then check through your application to check that you meet all the requirements, we may get in touch with you if we have any questions.
If you are successful we will let you know, complete the section marked 'To be completed by the MO/CA representative' and send your application to WAGGGS.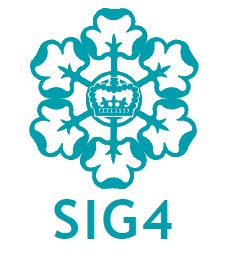 This opportunity meets the criteria for the Queen's Guide award, Service in guiding element 4.