What did you want to be when you grew up?
Our Brownies already have some big ideas!
To earn their Jobs interest badge, Brownies have to dream big.
One of the things we ask them to do to earn their badge is to imagine themselves in their dream job, and draw a picture of themselves doing that job. To help them learn about the kinds of skills they need to achieve their dreams, our friends at Barclays, sponsors of the Jobs interest badge, gave them some great advice.
So, what do Brownies want to be when they grow up? Find out below!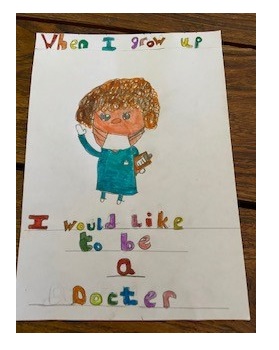 Doctor, Mya - age 7, 4th King's Lynn Brownie
s
'How amazing that you want to help people by being a doctor! You will need to stay focused to follow your dreams – don't give up, it will all be worth it! Doctors have to ask the right questions to gather as much information as possible in a short amount of time. You could practice doing the same with friends and family. Notice which questions give you the most information and which ones don't – note them down so you don't forget!'
Emily Joseph, Leadership Product Manager, Evolution
Scientist
- Nneka, age 7, 7
th
St Pancras London Browni
e
s
'Taking the time to watch what is going on around you is a great skill for a scientist – they often need to watch their experiments and see the smallest changes in the things they are testing. Don't be afraid to make mistakes - learn from them!
Many discoveries were made by scientists making mistakes; like penicillin (a type of medicine), microwave ovens and even chocolate chip cookies! You could practice doing experiments at home; write down what you used, what you expected to happen, and what actually happened!'
Anneke Parsons, Programmatic Operations Lead
Astronomer, Hannah, age 8, 6th Mitcham Brownies and Guides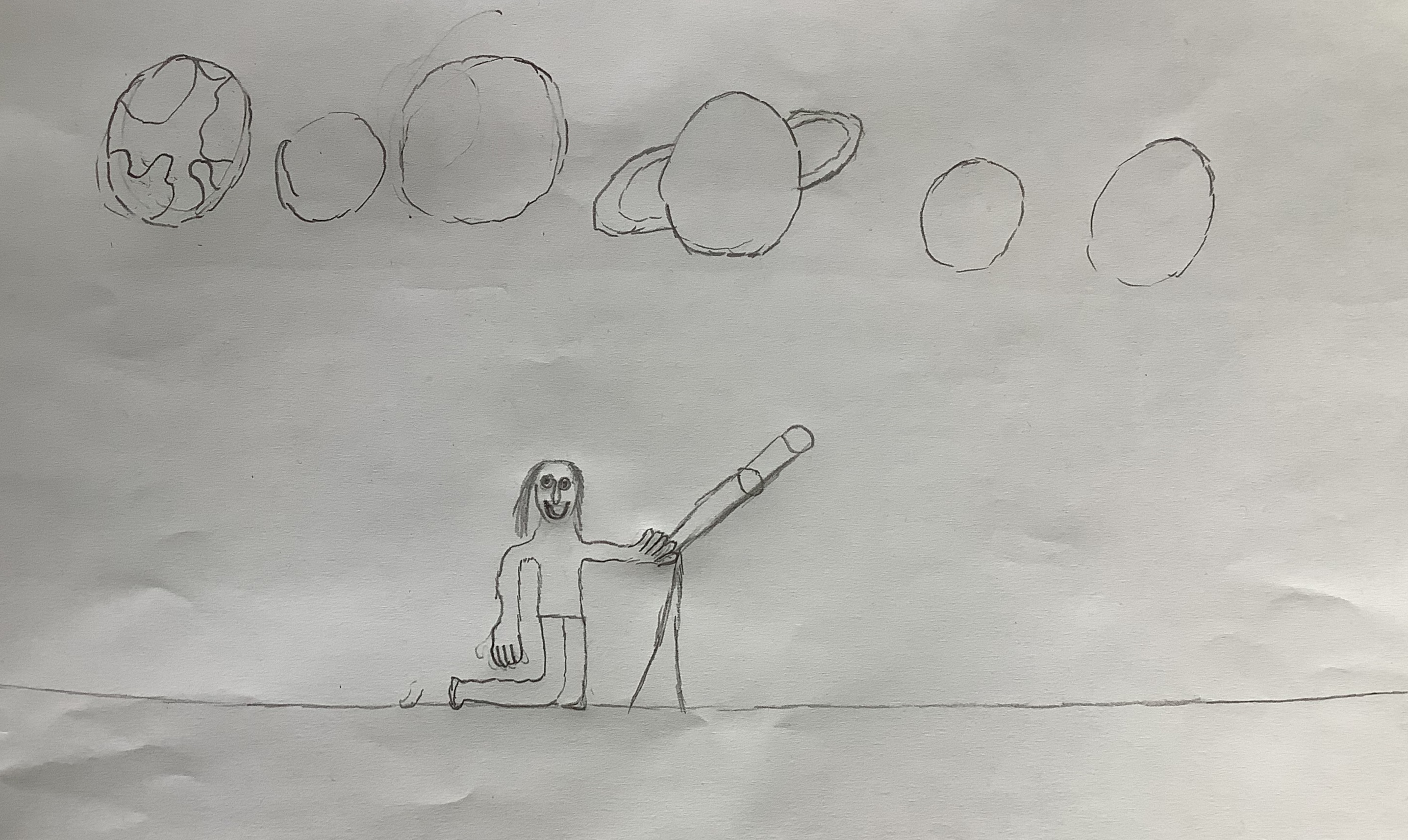 'Astronomy is an incredibly interesting area of work to get involved with - understanding how the universe works helps the whole of humanity move forward! There are lots of interesting TED talks, and (when they reopen) museums and planetariums that you can visit to learn more. An important part of an astronomer's day is researching and working with a big team, so start getting involved in teamwork at school and in local groups to develop your communication skills.'
Elana Permutt, Trainer
Postperson – Megan, age 8, 3rd Norton Brownies
'Being a Postperson is a great dream job, especially if you love being outdoors! You could explore many different towns and cities with this job, and greet many friendly furry friends along the way.
Postwomen and postmen have a big responsibility delivering letters to the right address. Recognising and remembering street names is helpful for a postwoman, so practice giving it a go when you're out and about - you could ask friends and family to test you when you get home.'
Emily Joseph, Leadership Product Manager, Evolution
Vet – Madison, age 8, 32nd Grimsby Brownies
'Being a vet is a great career choice! You get to meet a lot of different types of animals, give them medicine and care for them. A vet has to have a lot of training - they have to sit a lot of exams and work hard to achieve their goals.
Vets keep learning after they have finished their exams so that they know about new medicines and ways of caring for animals. You can start that too by reading books, or watching nature programmes to understand what kinds of animals you might like to work with. You could also visit a zoo or a wildlife centre to see what care all their animals need."
Nicki Bowd, Director of Operational Risk
Writer and illustrator – Sophia, age 8, 2nd Swan
wick St
Andrew's Brownies
'I think it's wonderful that you want to tell a story and bring it to life with your pictures! To do that you will need to pay attention to your spelling and grammar, so make sure you listen in your English classes!
Be passionate – try to write about things you love, because that will come across to anyone else who reads your work.
It's always great to practice – ask people to read your stories and tell you what they thought about them. Don't be upset if they didn't like a particular part - ask them why and use what they say to think about how to make your next story even better.'
Michelle Gannon, Programme Planning Manager
Teacher – Ruby, age 7, 2nd Swanwick St Andrew's Brownies
'A teacher is a fantastic job - one of the most rewarding ones you can have! Being a teacher is all about caring for others and knowing lots about your subject. If there is a subject you want to teach in the future, start by researching into it more – you could read books, listen to podcasts, or watch YouTube videos. Show your passion in class by getting involved and leading group activities as well!'
Elana Permutt, Trainer
Baker – Ruyi McMillan, age 7, 39th A Paisley Brownies
'Being a baker is such an exciting and creative career choice! You could end up studying baking and pastry techniques from all over the world! You will need to be very organised to make sure you have enough of every ingredient and know exactly how long your cakes need to stay in the oven. You would also need to work to deadlines if you have a special birthday or wedding cake to finish!
Bakers have to create beautiful cakes that are very detailed, and sometimes they don't turn out perfectly first time. Remember, you can make mistakes and learn from them to help you improve next time.'
Niki Bowd, Director of Operational Risk
Thank you to all the Brownies who sent in their fantastic images! You're one step closer to completing your Jobs interest badge… only one more task to go!