Activity ideas for getting outdoors
Interest badge and unit meeting activity ideas for getting outdoors and into nature
Spring is here, and with the warmer weather there are even more reasons to get outside – whether that's at home or with your unit.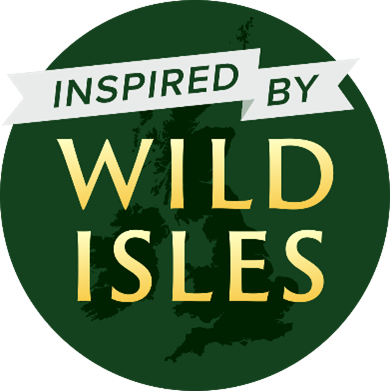 If you've been binge watching the BBC TV series Wild Isles, you'll know how much incredible wildlife there is to discover right here in the UK. And if you fancy following in the footsteps of Sir David Attenborough, we've put together some fun activity ideas to get you outdoors and into nature.
Ideas for your unit
Rainbows: get up close and personal with the great outdoors by taking on bug hunt from our exploring nature topic in unit meeting activity pack 5. And if you'd like to introduce conversations around looking after the environment, who can help? from our community action topic in unit meeting activity pack 1 does this in an easily accessible way.
Brownies: time to get outside, come rain or shine! Try out dancing in the rain from our have adventures topic in unit meeting activity pack 9. Or get thinking about how Brownies can make a difference with trash fashion or Brownies on the move, both from our community action topic in unit meeting activity pack 1.
Guides: Guides can start thinking about the mark they leave on the planet with packaging puzzles or carbon calculator from our save the planet topic. Animal athletes from exploring nature is also a fun activity to explore wildlife, or you could try getting outside and active with penny hike from our get outside topic.
Rangers: take on a palm oil protest in our save the planet topic of unit meeting activity pack 5. Alternatively, land art from our exploring nature topic or hidden figures from our get outside topic are just a couple of great ways to get back to outdoor guiding after the winter months.
And finally, don't forget to check out the members' section of our activity centres' website for all the exciting member-only outdoor adventures.
Ideas for home
The fun doesn't stop outside the unit! If you're looking for a fun way to get outdoors and work towards our programme with your loved ones, here are a few interest badge ideas to get you started:
Rainbows: nature is all around us, and it's just waiting to be discovered! The nature interest badge is a great place to start if you're looking to feel the wind in your hair and the mud beneath your feet.
Brownies: cultivate your inner calm and create your own plant paradise. Brownies will need their green fingers at the ready to earn a grow your own interest badge.
Guides: seen something that resonated with you in the show? Perhaps you'd like to speak out about the future of our planet? Making a difference starts with having your voice heard. Learn all about making change happen with the campaigning interest badge.
Rangers: time for Rangers to roll up your sleeves and get stuck in! The volunteering interest badge is all about making change happen on a local, national or international scale. You could help out at an animal shelter or conservation project – or even volunteer at one of our activity centres.
We also have a fun activity sheet that anyone can print and do, with lots of ways to connect with nature from last years Generation Green project.
There are plenty of events and leisure breaks for families at our activity centres too. Check out what's on at your nearest centre for a fun and affordable way to get outdoors this spring.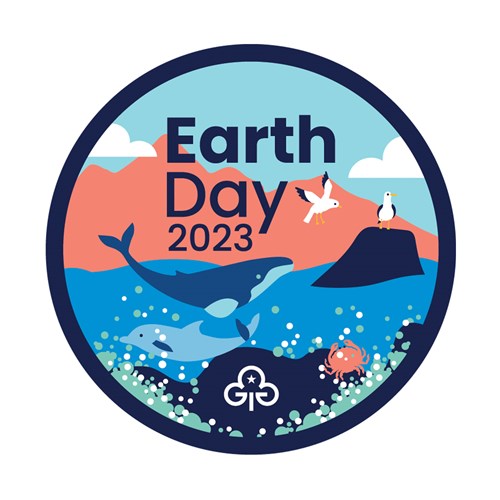 Get involved
Have you taken on any of these activities? What better way to celebrate your achievements than with our beautiful Earth Day badge?
You can also keep your eyes peeled for a special edition of Blue Peter, airing at 5pm on 14 April on CBBC – where you might just see some Girlguiding faces!
If you miss it, you can catch up on both Wild Isles and Blue Peter on BBC iPlayer. You can also head to the CBBC website to find out more about applying for a Blue Peter Green badge.
Explore the great outdoors with your girls