Find the perfect match in our new programme
There's something for every girl in our new programme, from sporty types to art lovers. Find the perfect challenges for you and your unit.
We all have things we love to do.
And other things we're not so keen on (like the washing up!). We think one of the best things about our programme is that there's something for every girl. So, whether you – or your unit - love to get messy with experiments or sweaty with sport, we've pulled together a few ideas of what you can look forward to.
Some of these are activities from skills builders, the staged badges that girls work together on in unit meetings. The others are interest badges, which girls can do on their own. There's no 'right' way to do interest badges. So, lovers of all things video, painting or even dance, can use these to explore the badge.
This is just a small taster of what's out there. We've included a mix of activities targeted at different sections to show something for everyone. Search the badge finder to see more of what you can do in your section.
For budding scientists or engineers
There's lots of opportunities for young Marie Curies to start experimenting in the new programme. Put your lab coats on and get ready for these skills builder activities:
DNA-mazing! - Dive into the fascinating world of genetics, and transform your meeting place into a scientific research lab in Reflect stage 3
Signs from the sun - Make a sundial to help you keep track of the time and show you the way to go in Explore stage 1
Psychological science - See what you can uncover about how we think and behave by running your own experiment in Innovate stage 6.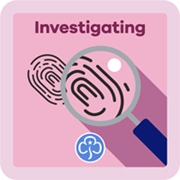 Interest badges for scientists and engineers
For movers and shakers
Get moving with these sporty skills builder activities to do together in unit meetings:
Warm up work out - Share different warm up techniques and get ready to work up a sweat in Feel good stage 4
Fitness guides - Lycra leggings and sweatbands at the ready! Home exercise videos are big business. Create the next big home workout routine in Feel Good stage 5
Dance challenge - Pompoms at the ready! Put one foot forward and see if you can motivate your friends to dancing victory in Lead stage 2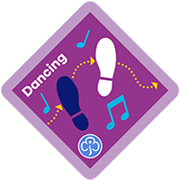 Interest badges for movers and shakers
Check out these interest badges and find more for your section in the badge finder.
For arty-crafty types
There's absolutely loads of art, craft and design to get stuck into in the new programme. Roll your sleeves up, put the newspaper down and get creating with these skills builder activities:
Make your case - Create the perfect pencil case to hold all your stationery and practise your sewing skills at the same time in Live smart stage 3
Wear your heart on your sleeve - Create a patch for a change-making statement, and inspire others to take action in Make change stage 4
Fly your flag - Design a flag just for you and show off all the things that make you unique in Reflect stage 2
Interest badges for arty crafty types
Check out these interest badges and find more for your section in the badge finder.
For adventurers, inside and out
Whether you're heading to the great outdoors, or keeping your holidays inside, there's loads of things to explore with the Camp skills builder. You don't have to go camping to try stages 1-4, you can do lots of these activities at sleepovers or at your unit meetings or holidays.

Packing problems - You're going on a night away! What are you going to take with you? Camp stage 1
Can you see in the dark? - Get ready for bed by torchlight so you'll be an expert on your next camping trip in Camp stage 2
Healthy camp, happy camp! - Keeping everyone healthy is important at camp. Find out how to make sure things are clean and safe in Camp stage 5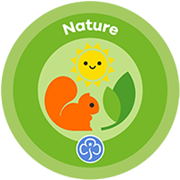 Interest badges for adventurers
For learning life skills
Reading maps, knowing first aid, sewing a hem and using a hammer are skills to see you through life. And Girlguiding, as always, is the place to learn them. These skills builder activities will help sharpen essential skills:
DIY doctor - Become a DIY doctor, and race against the clock to expertly solve everyday jobs in Live smart stage 5
Mapping it out - Maps help us explore cities and countryside but only if you know how to read them. Discover how to use one in Explore stage 2
Mend a friend - Treat a small cut or graze whilst keeping it clean in First Aid stage 1
Interest badges for life skills
Check out these interest badges and find more for your section in the badge finder.
Now take our quiz
Take our fun quiz on all things activities and badges.