Activities on safety and ideas for taking action
Safety comes first. Because when girls feel safe, it's amazing what they can achieve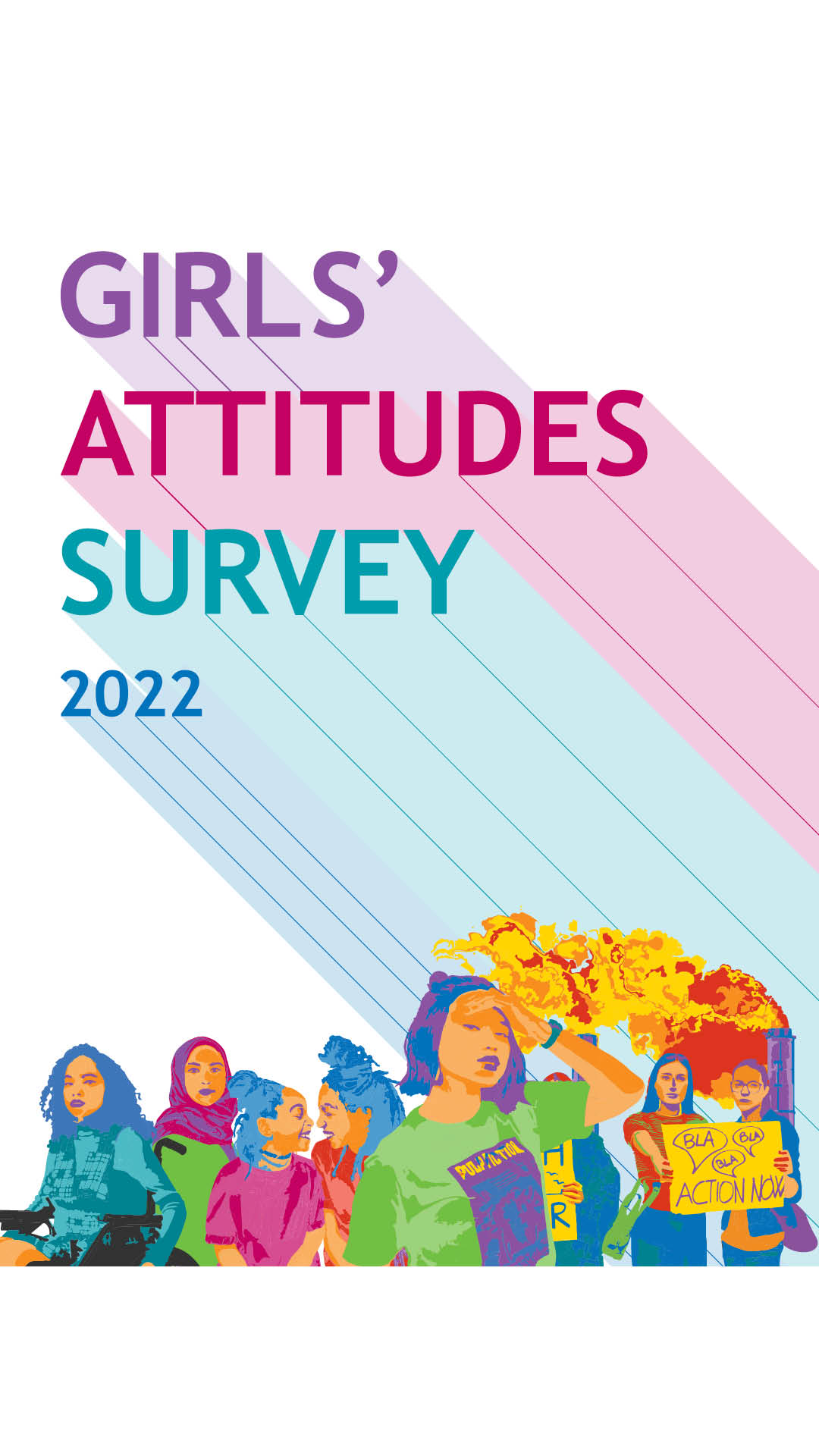 We took a closer look at how girls feel about their own safety, in public and online, in our 2022 Girls' Attitudes Survey.
Funded with thanks to players of People's Postcode Lottery, the Girls' Attitudes Survey is our annual flagship research project in which we ask over 2,000 girls and young women about how they feel and the pressures they face. The 2022 report is out now – let's look at what girls had to say about their safety, online and in the public sphere.
There are some useful ideas for young members on how they can take action on the issues important to them. And if you're a volunteer looking to teach your unit more about what we covered in the Girls' Attitudes Survey, we've also got some useful activities and resources to help girls feel safer.

Feeling safe online
Although the internet makes it much easier for us to connect with each other, it also means there are a lot more risks to look out for.
Last year's Girls' Attitudes Survey revealed that 71% of girls and young women had experienced some form of online harm in the previous year. This year we took a closer look at the long-term impact of those experiences.
One of our aims at Girlguiding is to challenge stereotypes and empower girls and young women. But sadly, due to the online abuse that's directed at high-profile women, 36% of girls and young women said they are put off pursuing certain jobs (such as politics).
Feeling safe in public
The results of this year's Girls' Attitudes Survey show more girls and young women feel unsafe out in public too.
Just 31% of girls aged 11 – 16 told us they feel safe when they are outside on their own.
One young woman aged 17 - 21 told us, 'It feels like we have to constantly be on the lookout for danger with this being even worse in women of colour, disabled women and women from any marginalised group.'
We know we need to do more to help empower girls. But that can only happen when everyone feels safe from harm. So, what can we do to help?
Things you can do to help
Become a peer educator
As a young woman, you can have a huge impact on girls' lives. Help spread awareness and give younger girls a voice by becoming a peer educator. Find out if it's for you here.
Once you've applied and done your training, you can run a Safe the world session and teach others all about how to spot and deal with unsafe behaviours, among other things. Becoming a Peer Educator and teaching Safe the world also counts towards your Take action UMA hours – not to mention looking great on your CV!
Become an advocate
Everyone in Girlguiding follows our safeguarding policy and procedures to make sure we keep girls safe in, and outside of, the meeting place. But we also give girls a platform to speak out about the issues that matter to them.
Earlier this year our advocates met with MPs in parliament to call for better online safety laws to protect girls and young women online.
Applications to become an advocate are open until 11 September and re-open every year around the same time. See what advocates get up to here.
You can read all about what harmful online content is, and check out some of the programme activities designed to lessen its impact here.
Unit meeting activities to help
Other useful links
Read the full report
Do you want to learn more about safety and how girls feel about it? Or maybe you'd like to know about the other big issues affecting girls and young women today? Our full Girls' Attitudes Survey is out now. Click below to read the full report.
Read now