The biggest privilege is making girls happy
Alisha was just 18 when she set up a new unit
Alisha Jarrett was just 18 when she set up a new unit with funding from the Space to Grow Together project and has raised thousands for charity with her Brownies.
Alisha, who was a Brownie and Guide growing up, wanted to provide girls in her area with new opportunities to have fun. After returning to Girlguiding as a volunteer while doing her Gold Duke of Edinburgh's award, she went about setting up 1st Tividale Brownies in the West Midlands.
She was supported by her district and funding from the Space to Grow Together project, which ended in March of this year and saw us come together with the Scouts to grow and diversify both our movements.
To get it off the ground, Alisha says she 'approached local schools and the unit just kept growing and growing'.' And, for her, being a unit leader has been particularly rewarding, saying: 'I get friendship, leadership skills and the pride of being a role model from running my unit, as well as the fun of trips and holidays.'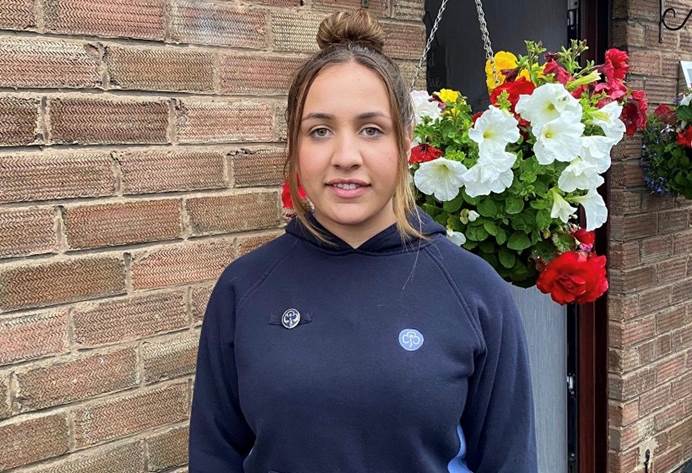 The unit has also made a big difference to the community through its fundraising.
'Over the last three years we've raised money in memory of relatives with sponsored bike rides and sky dives, charity balls and bag packs. We fundraised to take the girls to Disneyland Paris. It's important to me, as the money makes changes and that is what I've always wanted, to have a positive impact.'
Covid-19 brought new challenges but for Alisha the highlights of doing it are seeing the young members smile 'week in, week out'. They continued to run meetings during the pandemic via Zoom, doing everything from baking and quizzes to sleepovers and badges. 'Parents have been supportive and let me know that the weekly meetings have given the girls something to look forward to whilst in lockdown and not at school,' says Alisha.
Alisha has now been running the unit for almost three years and encourages others thinking of setting up their own unit to 'just go for it'. 
'It will be totally worth it,' she says. 'And no plan or idea is too crazy. The girls love crazy.' For Alisha, 'the biggest privilege is making them happy'.
Bring fun and friendship to more girls
New units bring adventure to even more young people.