The Brownies will see you now
For lots of grown-ups, there's nothing scarier than a job interview, but it helps when you're asked great questions!
To help Brownies earn their Jobs badge, our friends at Barclays agreed to answer some of their questions about jobs, skills and how to work when you're hungry.
If you'd like to help your unit or your daughter complete their Jobs badge, these are great examples of questions they could use to interview adults! Show them this blog for inspiration to get them started.
The interviewees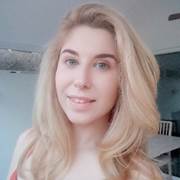 Elana Permutt, Trainer
Hi, My name is Elana and I am a Trainer at Barclays Bank. That means when a new person joins the company I teach them all they need to know before they start their job. I have worked at Barclays for four years and love it! In my spare time I like to read, bake cakes, go cycling and play with my new kitten Lyra!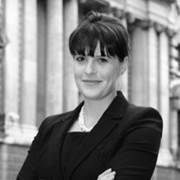 Marie Shenton, Lawyer
My name is Marie and I am a lawyer at the bank. At school I wanted to work in marketing for L'Oréal (a make-up company) in Paris. I studied French and Business at University but L'Oréal turned me down for a job and I decided that maybe I would like to try something new and study to become a lawyer. There were lots of challenges on the way but once I had decided I wanted to become a lawyer I kept going until I achieved my goal. I learnt that if you want it enough, it doesn't matter how hard it is - you can make it happen!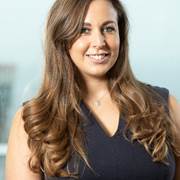 Kathryn Fitter, Business Manager
My name is Kathryn and I've worked at Barclays for over nine years. One of the main things I do is manage how we spend our money – I plan how I think we will spend it, and then check every month to see if we did what I thought we would. At school I studied Business Skills, PE and Biology and they all help me in my role today!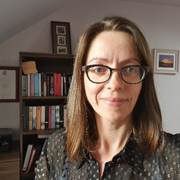 Laura Smethurst, Chief Information Officer
I work for Barclays Financial Assistance, which is the area of the bank that helps people who are having financial problems. In my job I am responsible for all the technology that supports this and lets the people who answer the phones to help the customers.
The questions
"What part of your job do you like best and why?" - Daisy, 3rd Marske by the Sea Brownies
Marie: The part of my job I like best is helping our customers achieve their dreams and goals by connecting with them at important stages in their life, such as when they buy their first home, have a baby, or want to start a business.
Elana: My favourite part of my job is that I get to help people. I find it rewarding seeing people grow in confidence and teaching them more about the business and how to help our customers.
"What skills do you need to work in a bank?" – Daisy, 3rd Marske by the Sea Brownies
Marie: In order to work in a bank you need to be able to work in a team. There are many people all working together to help our customers.
Elana: You need to be really hard-working and passionate! Teamwork is key - we are a massive organisation of thousands of people, with an even larger number of customers so you have to be able to talk to people confidently.
"How do you cope with pressure?" - Casie, 21st Wakefield Brownies
Kathryn: I like to write lists, and I use post-it notes to remind me of the things I have to do that day before I can finish work. If I feel like the pressure is sneaking up on me, sometimes I go for a walk or phone a colleague and talk it through with them.
Laura: I think you get a lot better at managing pressure as you get more experience. My top tips would be to stay organised, prioritise tasks so you do the most important thing first, remember that things don't have to be perfect, and ask for help if you need it.
"How well do you work when you are hungry?" – Zoe, Lyneham Wiltshire Brownies
Elana: Not very well! I need to make sure that I have a good breakfast before work to help me concentrate - my favourite is pancakes with banana and syrup.
Laura: I think an empty tummy distracts me and so I like to be well-fed to get on with a day. I also don't want my tummy rumbling in a meeting – it has happened before and it was very embarrassing! 😊
"Do you need to be good at maths to work at Barclays?" – Bella, 3rd Dalton St Mary's Brownies
Elana: Don't worry if maths is not your favourite subject at school, but you want to work at Barclays! There are lots of roles that you can do that do not include maths - such as design, events, media and more! And if you do need maths then there is always a calculator!
Kathryn: You don't need to be an A* student in maths, but you do need to be confident to work with numbers. Being able to calculate percentages and ratios is always a very good skill to have.
"What's your favourite design on the money notes?" Bella, 3rd Dalton St Mary's Brownies
Marie: The Jane Austen £10 note. I think it is really important that we celebrate women in society and it is really inspiring to see the queen and a famous female author on a bank note. It could be you on the bank note one day!
Kathryn: I think my favourite is the new £20 note. It's quite a bright purple which I like, it's signed by the Chief cashier who is a woman, and I like the saying on the back that "Light is therefore colour".
"Has someone ever stolen money from you?" – Grace, 1st Tunstall Brownies
Elana: Thankfully I have never had money stolen from me but I know people that have. You have to always look out for yourself, your family and friends as there are some clever fraudsters out there! Be safe!
"Do you have staff that specifically work with children's accounts and savings that are good at explaining things to kids so they understand?"- Kayleigh, 6th Bletchley Brownies
Elana: Yes we do! Once you turn 11, ask your parents to take you along to your local Barclays where one of my lovely friends will be there in their uniform ready to answer all your questions . They are very friendly so do not be embarrassed to ask as many questions as you like.
Laura: We have lots of people who are very good at helping to explain tricky money matters in ways that are easy to understand. For example, at the moment I am building a new app for customers and it is very important that it's easy for anyone to use.
Final words
Kathryn: I am very lucky to work with people all over the world. I get to work with people who all have different backgrounds and upbringings and I love finding out about people's lives and what makes them who they are today.
Elana: Remember, money does not equal happiness - loving what you do equals happiness! I love my job and I could never put a price on that.
Thank you to all the Brownies who sent in questions! If your question was picked, you can tick off one of the adults you need to interview to earn your Jobs badge. Who will you interview next?