Girlguiding has made me into the person I am today
18-year-old Katharine Searle-Barnes shares her Girlguiding story
Katharine Searle-Barnes, leader
14 September 2021
My name is Katharine Searle-Barnes and I have been a member of Girlguiding since I was five years old. It's 2007 and I'm the noisiest, chattiest and wildest Rainbow you can imagine. So what's changed?
I thoroughly enjoyed my time in Rainbows and even wore my uniform just out and about because I was so proud of being in an organisation that was so much fun and interesting for me. Bluebird (Vicki Roberts) was incredibly patient with me during those two years and I know that she still works so hard for other girls just like me to set them up for a fantastic Girlguiding journey.
When I was seven I moved up to Brownies, which brought new opportunities as well as challenges. I loved earning badges for my sash, and most of all learning hundreds of campfire songs at PGL - I have quite an extensive repertoire now!
But Brownies was a big change from Rainbows and I sometimes struggled with being a Sixer, seeing as I've never been hugely responsible. However, through the guidance and support (and the occasional telling off) by Brown Owl I was ready to move up to Guides. Who would have guessed that the manic eight-year-old would be back ten years later, collecting her Leadership qualification?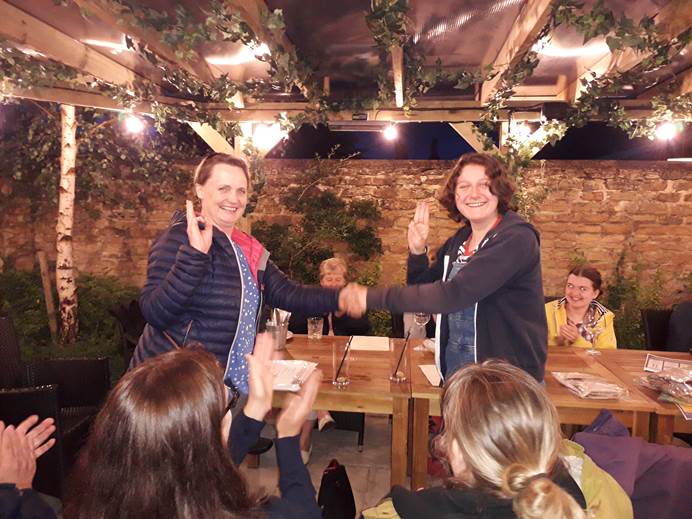 I started Guides just before I was ten and absolutely loved it. Guides was fantastic and I have so many memories made over those four years – such as when we went to Wet and Wild at Wimbleball and I told everyone that my leader, Galaxy, was pregnant, and she spent the weekend explaining to congratulatory leaders that she was, in fact, not! I was taken out of my comfort zone with the Glamorama Go For It! but put right back when we made fires and bivouacs in the dark – I even slept in one for my Baden-Powell Challenge Award!
I thoroughly enjoyed my Baden-Powell adventure in London, even if it did include me going missing for several hours in Hamleys without a phone and then almost being sick on the tube after a visit to M&M World!
I had to mature a lot from Brownies to Guides and as Patrol Leader I was given a lot of responsibility. It took a while, but a very patient Galaxy helped me develop the skills needed so that I could go on an International Selection weekend in 2017. I succeeded that weekend and was selected as one of nine Ranger members to go on a jamboree in Denmark, along with 40,000 other Guides and Scouts from around the world. It was amazing! I faced many fears whilst I was away but achieved so much, including making my Ranger promise 30 metres up a tree!
I've now completed my time in Rangers where the adventures continued. The opportunity to do my Bronze, Silver and Gold Duke of Edinburgh awards with a fantastic group of friends, cooking on trangias and singing campfire songs whilst walking have been highlights – however getting lost and having to be rescued on our practise Bronze expedition is not. At least I can now say that my map reading has improved!
Which is just as well, as a group of us from 1st Malmesbury Rangers completed the 20 mile Cotswold Night Marathon in 2018, and then again in February 2019 – and that time we were the fastest girls team! It was a massive achievement and really tested our teamwork as we had to navigate our way through the fog, snow and ice.
Rangers was great fun and although I'm still noisy, chatty and wild, Girlguiding has allowed me to really develop as a person.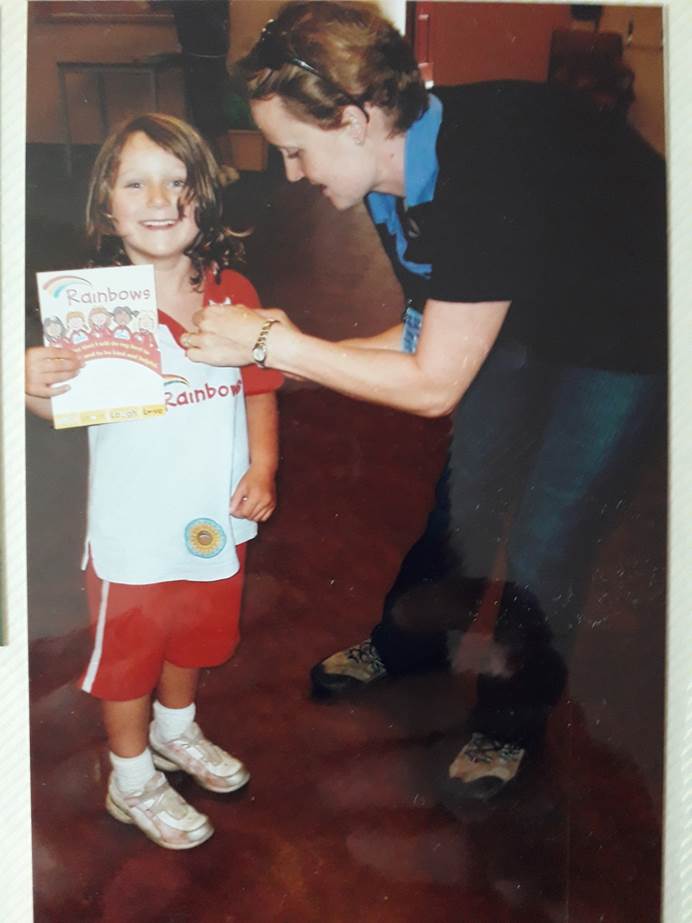 From Rainbows to Rangers, I have acquired so many useful skills, such as leadership, fire starting, camping, teamwork and many more – however the listening and following instructions could still use a little work! My journey through Girlguiding has put me where I am today, having achieved my Bronze, Silver and Gold Duke of Edinburgh awards, Chief Guide's Challenge, Baden Powell award, Young Leader and Adult Leader Qualifications. But I wouldn't have achieved them without the patience and hard work of my leaders. So Vicky Roberts, Jenny Cole, Bonita Searle-Barnes, Vicky Geake, Emma Eagles and Gill Shaw – thank you.
Girlguiding has changed me into the person I am today, and I have had so many adventures and made so many memories and friends, with so many more to come. Now I'm looking forward to running a unit of my own one day!