Being an advocate is...
We asked four young women to sum up in one word what being part of our Advocate panel is like. What did they say?
Zoe, Girlguiding Digital team
09 April 2019
Our advocates are a group of young guiding members who use their voices to make the world a better place for girls and women. But what does being an advocate mean to them? We asked four of them to tell us in one word.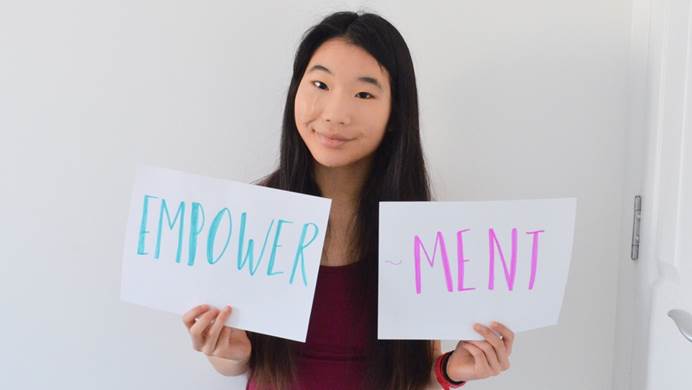 Empowerment
Personally, I feel as if the Advocate panel serves to empower and instil confidence not just in the girls who join the panel, but also in the next generation of changemakers. I think the panel is a way for young girls to see other girls and young women, just like them, advocate for what they believe in. And allow them to see that they can create change too.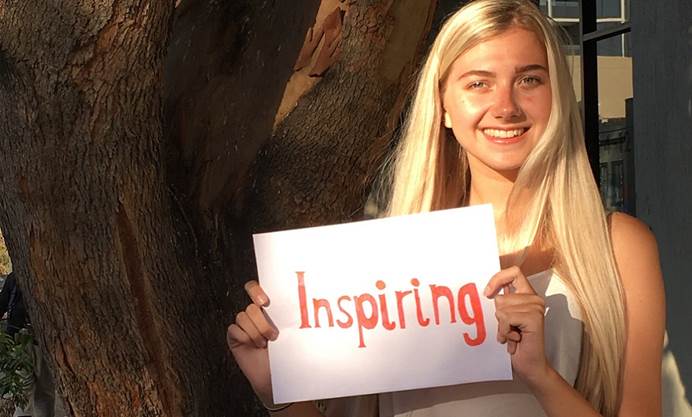 Inspiring
If someone was to ask me how it feels being in the Advocate panel I would instantly say inspiring. This comes not only from the amazing and inspiring women I work with through the panel, but also how I feel inspired myself to work hard on promoting our campaigns. For the first time I feel I like I am making a genuine difference. The campaigns are awesome and so important to girls today, such as period poverty, and knowing I am being supported in making a change is a really special feeling. - Isla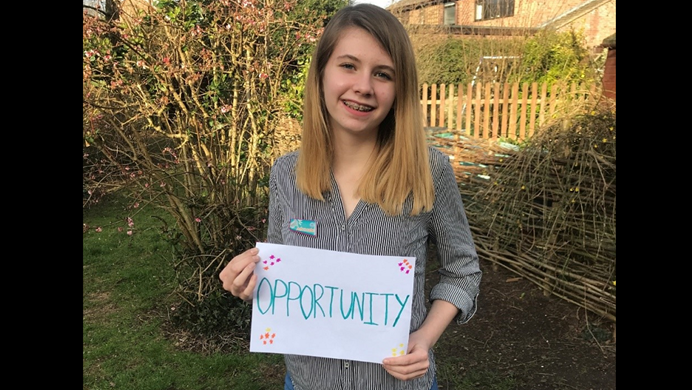 Opportunity
Opportunity means 'a set of circumstances that make it possible to do something' and I believe this is what being an advocate is all about. We're able to really make a positive change in the world around us, to give girls and young women the chance to meet their potential and take control of what they want to do. Part of being an advocate is also about calling out when we see girls' and young women's opportunities being taken away or diminished. We have the chance to make our voices heard - so this is why I chose opportunity. - Ellie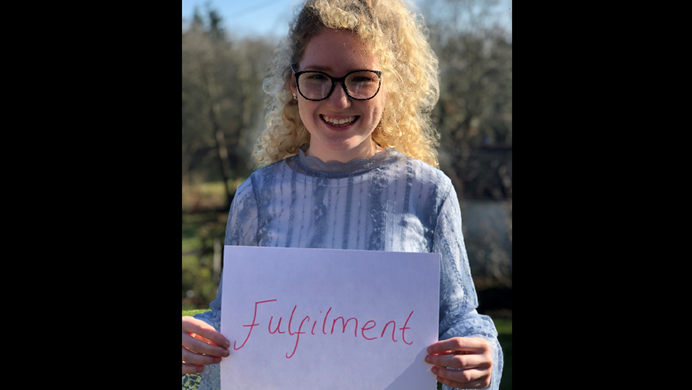 Fulfilment
Being a member of the Advocate panel has given me a real sense of fulfilment towards my change-making goals. This was something I have wanted to do for a long time, but I had wondered if this was possible to achieve. The Advocate panel has given me amazing opportunities to get the voices of girls and young women heard and taught me the skills to take this further in my own community. It is an amazing feeling to know I am helping to make a difference to the lives of many girls and young women in the UK. - Pippa
Share your story
Have you got a story to tell? We're always keen to hear and share tales of what you've been up to with Girlguiding.