Girls' messages to the women who inspire them
To mark International Women's Day on 8 March we asked girls - what would you say to your hero?
For International Women's Day, we asked girls and young women to create a message for a woman who inspires them.
We've loved looking at your letters, pictures and models - and everything in between!
Together they're a celebration of the many amazing women who inspire us to be our best selves. And of the women who push to make the world a better and more equal place - both today and yesterday. Share your message to a woman who inspires you with us on Facebook @girlguidinguk and Twitter @girlguiding with #IWD2021. We were inspired by the many girls and young women who wrote to Kamala Harris ahead of her inauguration as vice president of the United States.
Don't forget to pick up your special International Women's Day 2021 badge from the official Girlguiding shop.
Dear...Malala Yousafzai - inspirational activist
Since surviving an attack by the Taliban on her way to school, Malala Yousafzai has continued to advocate for the rights of girls and women and for worldwide access to education.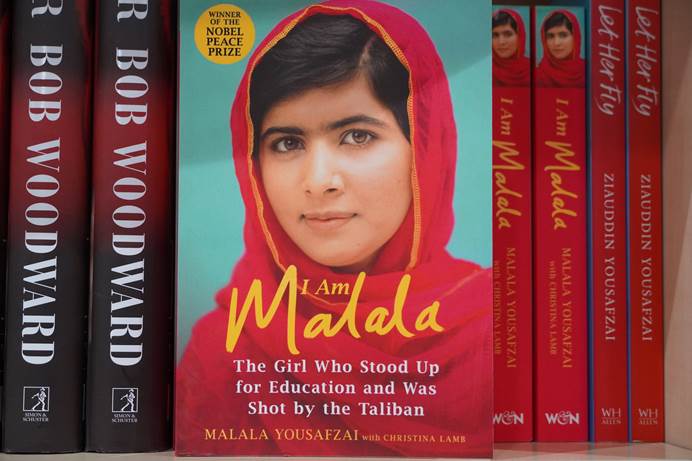 Dear Malala,

You are my inspiring woman - not just for International Women's Day, but for every day. You inspire me with your fearless campaigning for the right to education, something unfortunately millions of girls are denied. By challenging gender stereotypes about girls, a global community now feels empowered to instil a change so that no girl is left behind and can flourish with education.

Hen, Girlguiding advocate, 16
Dear...Amy Johnson - pioneering pilot
On 5 May 1930 pilot Amy Johnson set off from Croydon Airport. 19 days later she landed 11,000 miles away in Darwin. In doing so, she became the first woman to fly solo from England to Australia. 90 years later she's still an inspiration to many - including Rainbow Sofia, from 2nd Pin Green Rainbows, Stevenage, who made a model of Amy's plane and drew a picture to celebrate Amy's incredible feat.
Sofia with her model of Amy Johnson's plane, named Jason. Amy set many long-distance records.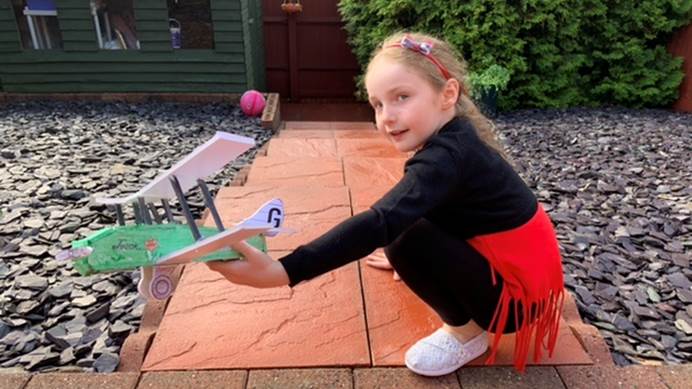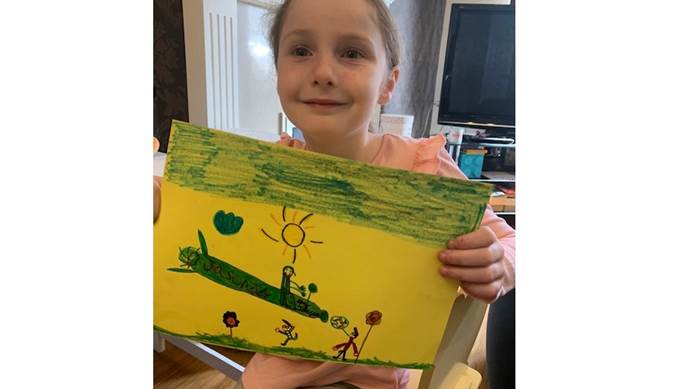 Dear...Liv Little - trailblazing journalist
Liv Little founded award-winning magazine gal-dem while she was still at university. Wanting to address the inequality she saw in the media industry, Liv set up gal-dem to tell the stories of people of colour from marginalised genders. In 2016 she was listed as one of BBC's 100 Women.
Dear Liv,

You founded gal-dem when you were just 21. That's my age! You made me realise there will never be a perfect time to do something. Now is good. I am ready to make positive change, and it's OK to start small and see it where it takes me. gal-dem's work, especially their book I Will Not Be Erased, has shown me just how much we can learn from other people's experiences. Representation has the potential to shape discussions for the better. I am amazed at the huge variety of your work - audio, journalism, TV, fashion. You inspire me to work harder, and champion the voices of those who are more marginalised than me.

Jenny, Girlguiding advocate, 21
Dear...Miss Teager - best year 6 teacher
Often the most inspirational women in our lives aren't famous - instead they're the ones we see every day. Our mums, friends, grans, sisters and teachers. Louisa from 4th Eastbourne Guides wanted to celebrate her year 6 teacher, Miss Teager, who she says is kind, friendly, fun, clever, supportive and understanding.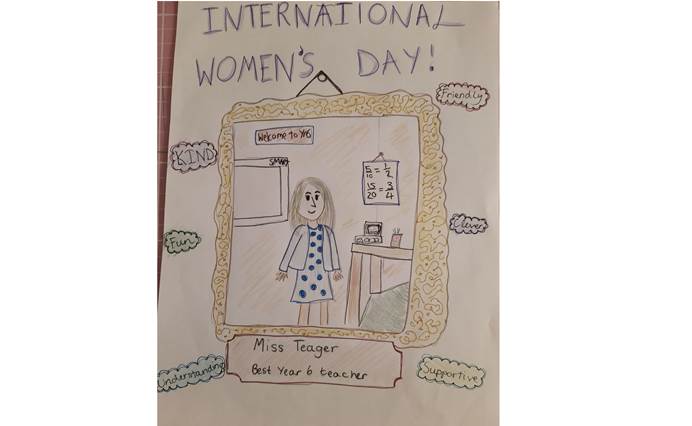 Dear... Elin Williams - stereotype busting blogger
Author of award-winning disability and lifestyle blog, My Blurred World, Elin Williams blogs about everything from confidence to concert experiences. Her main focus though lies in sharing honest accounts of her experiences as a vision impaired person.
Dear Elin,

I love how you prove that concerts, fashion and beauty can still be appreciated and used as a way to express yourself despite your visual impairment. You provide an optimistic, yet truthful, safe space for people who are also visually impaired, as well as using your blog to educate people and remove misconceptions and stereotypes.

Erin, Girlguiding advocate, 18
Dear... Catherine Chisolm CBE - founder of modern neonatal care

Catherine Chisolm was the first woman to graduate from medicine at the University of Manchester. She was instrumental in the founding of Manchester Babies Hospital in 1914 and is seen as one of the founders of modern neonatal practice - the care of newborn babies. Throughout her career she worked to promote a better understanding and support of women's health.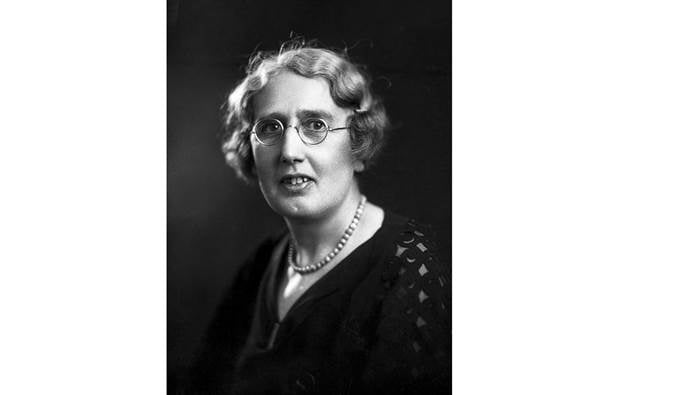 Dear Catherine

The lasting impact you've had is incredible; you developed so many of our modern maternity practices and paved the way for many other female medics.

During your career you also strived to promote a healthy attitude towards periods. Over 100 years before Girlguiding Advocates started campaigning about period poverty and stigma, you were working with the girls and women of Manchester to help them better understand their own bodies.

Emma, Girlguiding advocate, 20
Dear...Emma Watson - actor and activist
Since playing Hermione Granger in Harry Potter, Emma Watson has promoted education for girls, women's rights and in 2014 was appointed a UN Women Goodwill ambassador. She is a source of inspiration for Ella from 3rd Central Islington who says Emma makes her feel inspired that:
'Girls can do anything men can do.'
Thank you to players of People's Postcode Lottery for their support of Girlguiding today and throughout the year. Future funding is intended to be awarded by Postcode Children Trust, a promoting society of People's Postcode Lottery.