Reaching for the stars – women in space
10 women who've helped us understand what is out there beyond our orbit in space
Girlguiding
18 November 2019
As public voting opens for Exoworld's #NameAPlanetUK competition, we are looking at a few of the women who have helped us understand what is out there beyond our orbit in space.
The public vote has opened for Exoworld's out of this world #NameAPlanetUK competition run by our partners The International Astronomical Union. An exoplanet is a planet that exists outside our own Solar System. This unique competition offers young people in schools and youth organisations like Girlguiding in the UK a chance to name exoplanet WASP 13b and the star it orbits, WASP 13
From 6 September until 18 October, Girlguiding units across the UK sent in their ideas. Yesterday the public vote opened, and we were delighted to see that the names put forward by one of our units, the 31st Burnley Guide Unit, was selected from over a thousand entries to go to the public vote. The Burnley Guides chose Snowden and Ben Nevis, two of the UK's most famous mountains, as the names for the exoplanet and its star.
To celebrate the astronomical competition and our Guide finalists, we look at 10 amazing women that have shaped what we know about space, either by studying the stars and space or by setting new records as they travel into space themselves.
Cecilia Payne-Gaposchkin
Cecilia Payne-Gaposchkin, a British-born American astronomer was the first person to discover that stars are mainly made of hydrogen and helium and established that stars could be classified according to their temperatures.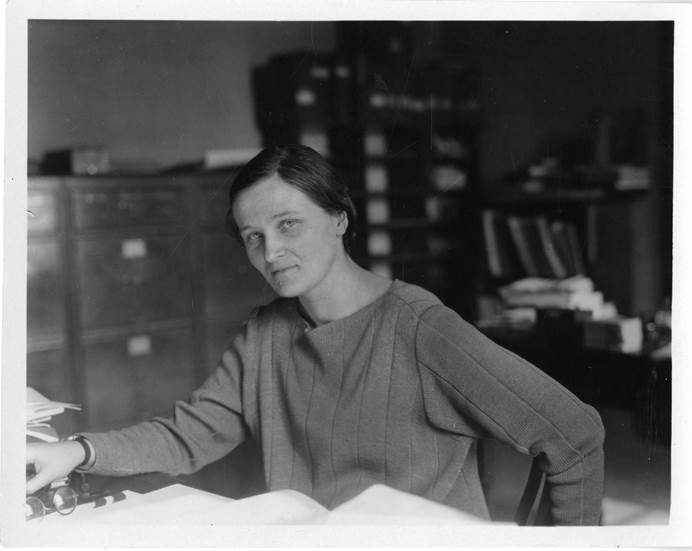 Henrietta Levitt
Henrietta Levitt was a deaf, American Astronomer and graduate of Radcliff College. She worked at the Harvard College Observatory counting stars. Through her study in 1912 she realised that there was a pattern in stars where the brighter stars appeared for longer periods. This discovery became known as the 'period-luminosity relationship' which became an important way of measuring distances in the universe.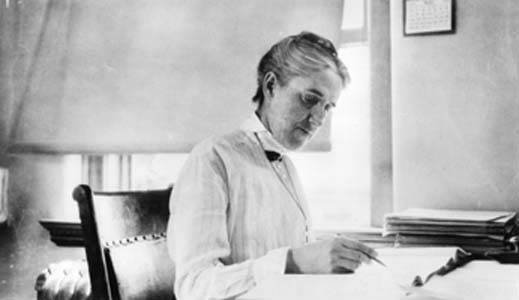 Katherine Johnson
Katherine Johnson originally worked as a 'human computer' for what is now known as NASA, helping to calculate complex calculations. Within two weeks of starting, Johnson was transferred to the Flight Research Division, where she and her colleagues worked on helping NASA put the first American in space. In 1961, Johnson calculated and plotted the trajectory that Alan Shepard's space capsule would successfully follow as it left earth. In 1962, she calculated and plotted the path of John Glenn's space capsule and showed the USA that they could send a human being into orbit. In 1969 she was also part of the team to plot out and send Apollo 13 to the moon.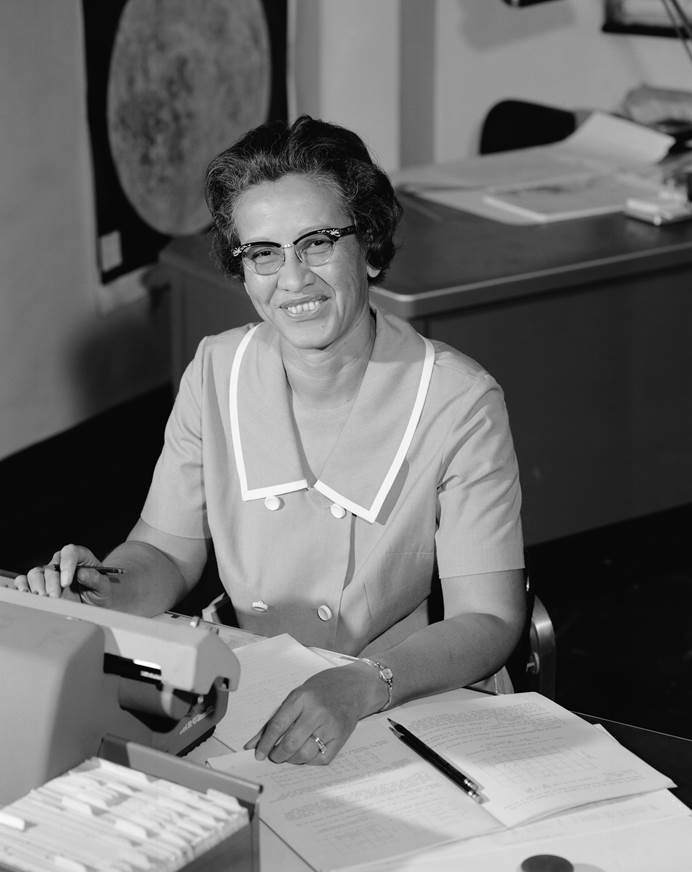 Valentina Tereshkova
Valentina Tereshkova was a Russian cosmonaut selected to launch the Vostok 6 mission on 16 June 1963. She was the first women in space and paved the way for the many women space explorers that would follow over the next few decades.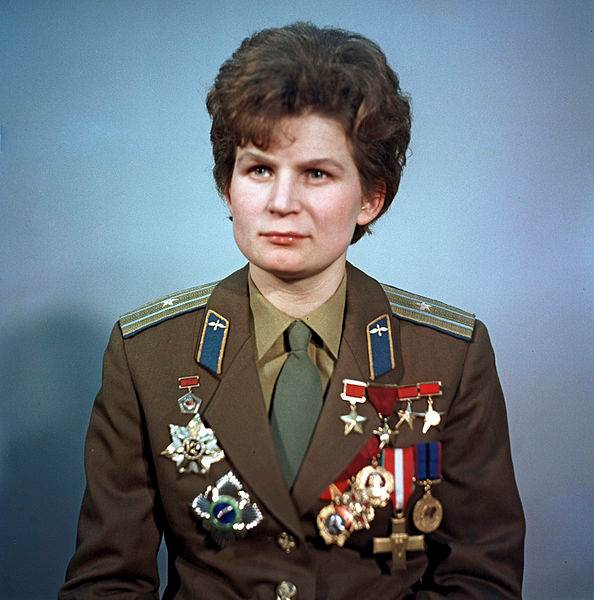 Helen Sharman
Helen Sharman was a British chemist and private citizen who became the first British person to fly into space in 1991 at the age of 27. She spent eight days orbiting earth on the Russian Mir space station. While there, she was also the first women to ever visit the Mir Space station. Her tasks on the Mir included medical, agricultural and chemical experiments, materials' testing and earth observation work.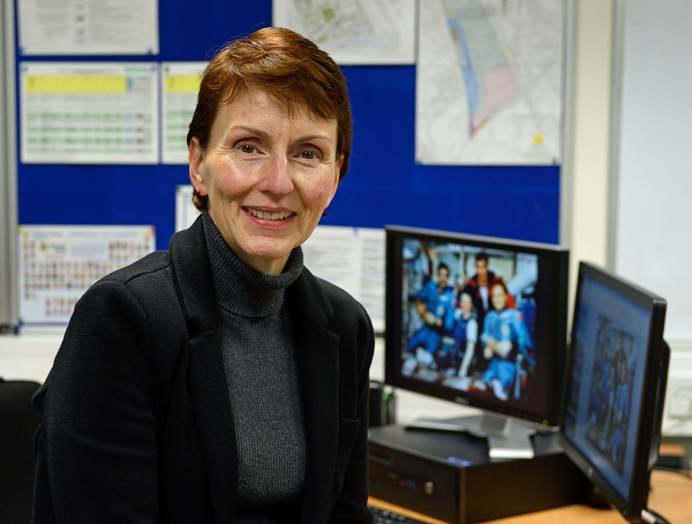 Christina Koch and Jessica Meir
Christina Koch and Jessica Meir made history earlier this year with the first all-women's spacewalk. The two NASA astronauts had to go outside the International Space Station in October for an unplanned repair spacewalk to fix a faulty battery component. For Meir this was also her first spacewalk.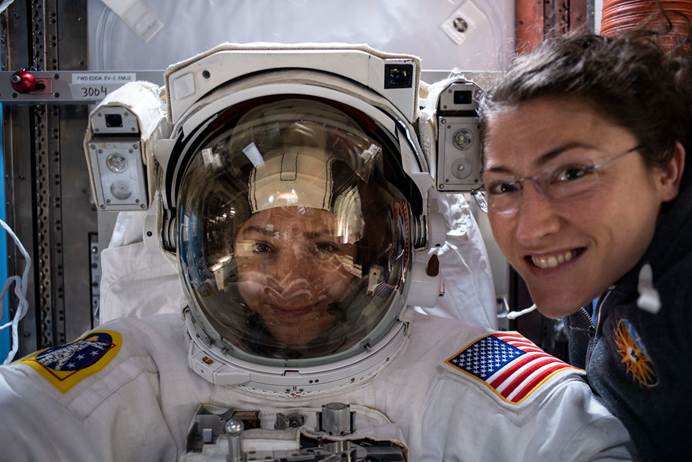 Sunita Williams
Sunita Williams, a NASA astronaut, was the first person to run a marathon in space during the Expedition 15 mission in 2007. She ran the Boston Marathon's 26 miles in four hours and 26 minutes. As well as this, she has also held the title for the most spacewalks for a woman and longest time spacewalking for a woman.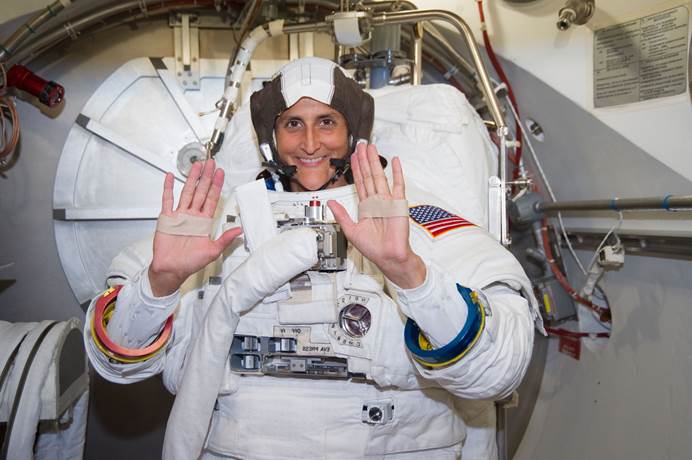 Beatrice Tinsley
Beatrice Tinsley was a pioneer in the study of interacting galaxies and the theory that galaxies change over short timescales compared to the universe. Specifically, Beatrice studied how different groups of stars age and the observable effects of those changes have on the galaxy. Her work is pivotal in determining the size of the universe and its rate of expansion.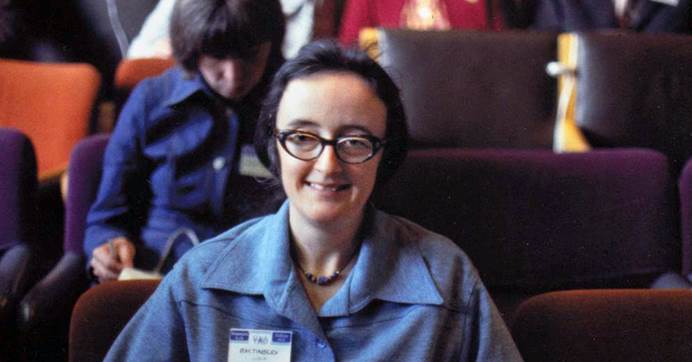 Dr Rachel Padman
Dr Rachel Padman is a trans, Australian physics lecturer at the University of Cambridge. She originally graduated in electrical engineering from Monash University, Australia and specialised in radio astronomy. Before becoming a lecturer she worked at the Cavendish Laboratory and was appointed the Deputy Project Scientist for the James Clerk Maxwell Telescope in Hawaii in 1984.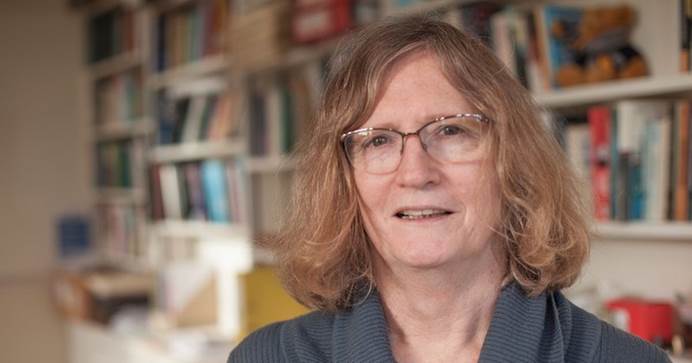 Mae Jemison
Mae Jemison was the first African American woman to be admitted into NASA space training in 1987 and was the first women of colour to travel into space in September 1992. She logged 190 hours in space over eight days where she conducted experiments on motion sickness and motionlessness on herself and the crew.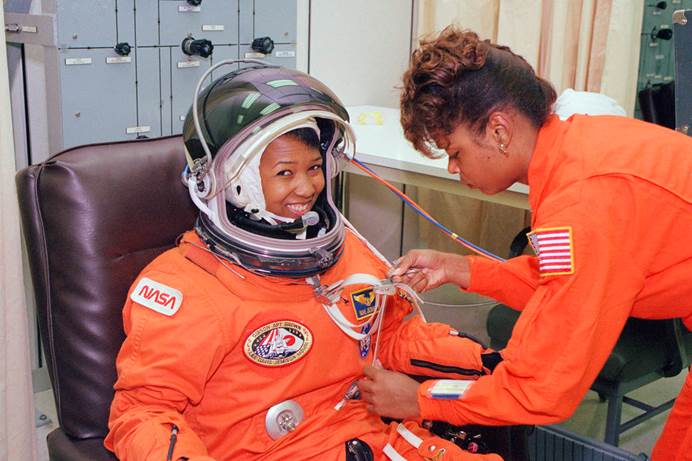 Vote now
The public vote runs from 18 November to 29 November 2019 with the winning entry being names in December. Remember to vote now. Up to three votes can be cast per internet browser on a computer, smartphone or tablet.