Amazing Girlguiding volunteers honoured by Queen
Well done!
The Queen has honoured people across the country with BEMs, MBEs, OBEs and knight and damehoods.
We're so proud that in Queen's Birthday Honours list seven of our Girlguiding stars were recognised for their hard work that makes guiding happen. Here's what it means to some of them.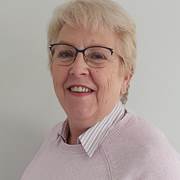 'Volunteering for Girlguiding is so rewarding'
Christine McLachlan, a leader with 2nd Gourock Guides was awarded a BEM. Christine first became involved in guiding when she joined 17th Greenock Brownies and hasn't left.
As well as providing amazing adventures for girls, Christine volunteered for five years as county commissioner. She says: 'It's been wonderful to work with so many young women and girls over the years. Guiding creates fantastic opportunities for girls to grow in confidence and make change in their communities. I would like to dedicate this award to all of the girls I've had the pleasure of knowing over the last nearly 50 years.'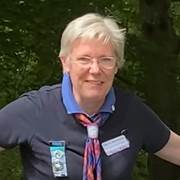 'Guiding has been instrumental to my life'
Moira, whose been awarded an MBE, first became involved in guiding as a child, going through Brownies, Guides and Rangers before returning as an adult when her local unit was on the lookout for new volunteers. From then Moira has been involved at various different levels of the organisation before being appointed chief commissioner in 2017.
Moira led Scotland through the Covid-19 pandemic while working as a GP in Dingwall. She's also a leader at 1st Ross-shire Rangers and 1st Evanton Guides.
'I'm truly honoured to receive an MBE,' says Moira. 'From a young age, Girlguiding has helped me to take on new challenges. My leader, when I was a Ranger, even encouraged me to study medicine so guiding influenced my career as well! I've seen firsthand the huge impact Girlguiding has on girls and young women, it gives them confidence, builds their resilience and opens up new pathways.'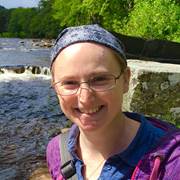 'I remember watching comet Hale Bopp while camping with my Guide unit back in 1997'
Dr Megan Argo is a senior lecturer in astronomy at University of Central Lancashire. She received a BEM for services to Girlguiding during Covid-19 in Cheshire. She joined Brownies in Macclesfield, earning her stargazer badge and was visited by an astronomer visited from Jodrell Bank Observatory to show them how to use a small telescope. 'I later studied at Jodrell Bank and worked with that same astronomer,' Megan says.
She helped out at university, then moved to Australia for several years. When she returned to the UK in 2013, she started offering astronomy evenings to guide units in Cheshire, visiting groups with her telescope to help the girls earn their space badges.
'When an old friend who now runs her own Brownie unit asked if I could do something for them over Zoom in the 2021 lockdown, I came up with the idea of a virtual planetarium show,' says Megan. 'I've been delivering virtual planetarium shows ever since, showing Brownies and Guides across the UK the night sky, constellations as seen by different cultures, taking them on a tour of the planets, and answering all their space-related questions.'
'Stunned, humble, thankful'
Enid Waterfall from Clwyd county received a BEM for services to Girlguiding and charity. Enid joined Brownies aged seven and has stayed in the organisation ever since. She helped the county buy Ty Clwyd, a holiday and conference centre for the county. She's also known for hiring two trains to take 1,000 Brownies to see an ice show in London and she taking 1,000 Brownies on holiday to Pontins in Prestatyn.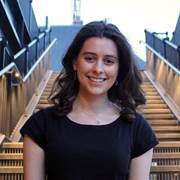 'Girlguiding gives young women and girls the chance to grow in confidence'
Katrina Lambert was awarded a BEM for services to young people. She started her journey at Brownies in Edinburgh, going through Guides and Rangers and then volunteering with a Rainbow unit at her last years of school.
At the age of 15 she joined the Girlguiding British Youth Council delegation and is currently a spokesperson with Girlguiding Scotland.
'I've been able to work on campaigns about period poverty, the representation of women in politics and most recently attended COP26 as a delegate with WAGGGS and Girlguiding Scotland,' says Katrina. 'My favourite thing about Girlguiding is the opportunities it gives young women and girls to grow in confidence, something that I was so lucky to benefit from when I was younger and continue to do so now.'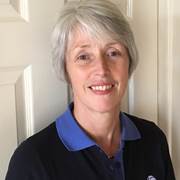 'It's such a joy to watch girls grow in confidence as they gain new skills, try different activities and have fun each week'
Brenda Herron, awarded an MBE, joined her mum's Brownie unit aged seven, going onto Guides and becoming a young leader at Dromore Brownies. She then did my Leadership qualification, became an assistant leader and took over from her mum as the leader in charge in 1997. She's still a leader at the same unit.
Her first introduction to guiding outside the unit was when she was represented her county on junior council in Girlguiding Ulster. She has held lots of roles since, including chief commissioner.
'I have thoroughly enjoyed each of these roles, they have introduced me to and given me the opportunity to guide with, some amazing volunteers and staff,' says Brenda. 'In these senior roles I have been part of decision making teams at both country and national level. At all times, my aim is that girls and their experience in guiding will be enhanced by these decisions, ultimately ensuring that girls are at the heart of everything we do.'
Volunteer for us
Want to get involved? Register your interest with us and join our fantastic network of volunteers.