Our new welcome project
Working with the Scouts to welcome more volunteers
We've teamed up with the Scouts to create a more welcoming and inclusive experience for volunteers when they join our organisations.
Thanks to more than £2million in funding from the Pears Foundation, we'll make our recruitment easier and more welcoming for volunteers joining our organisations.
We face lots of the same challenges as the Scouts and we're finding solutions together, sharing our experiences, best practice and resources to the benefit of our new and existing members.
Key focus areas of the project include:
Improving how we help match the interests and availability of prospective volunteers with opportunities in their area.

Using new technology to reduce the amount of admin volunteers have to do when welcoming new adult members.

Making our volunteer journeys more inclusive, accessible and welcoming. 

Exploring how we can remove barriers

to volunteering for both organisations

at the same time

and

how we can facilitate more collaborative

volunteer

ing.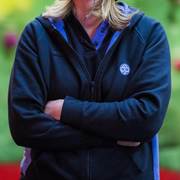 Emma Dixon is a lead volunteer supporting the project at Girlguiding
'This project is such a great piece of work to collaborate on. Not only will it truly transform and improve the way our organisations recruit and welcome new volunteers, but it also helps shout out to the wider world about our modern, flexible, and innovative approach to volunteering!'
The impact of this project will take some time to be seen. But we will be busy piloting new technology and processes to get as much input as possible from volunteers like you - you're the experts!
We know it will be a big change, but existing volunteers will be listened to and supported every step of the way as they start using the new tool.
If you have tried something new to recruit or welcome volunteers, if you have a story about working with your local Scout group, or want to share your experience with the Scouts in your area, then we want to know about it! Email [email protected].