How we make adventure accessible for all
One Guide unit's accessible adventure to Adelboden
Ruth Clery, 4th Shirley Guides
06 June 2023
Guide leader Ruth tells us about a time she took her unit abroad and supported 2 disabled girls in the group.
Where did you go?
'In 2019 we took the unit to Adelboden in Switzerland. Within the participating girls there were 2 disabled girls - one needed help getting around and up stairs, and the other had ongoing fatigue and a weak immune system from medical treatment.'
What support was available?
'We applied for several Girlguiding grants - these paid for a hire car and for 2 unit helpers to attend to help push the wheelchairs. We met with both parents and carers and discussed the proposed activities in detail to determine what was possible and what needed adjustment; the programme was then set following these discussions.'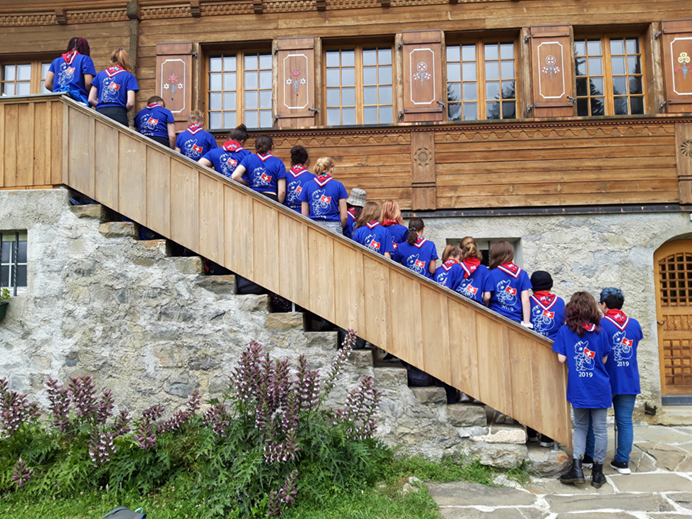 How did you help the girls take part in the activities?
'As a leadership team, we considered how we could enable both girls to complete all activities. A leader followed in the toboggan run to ensure the disabled Guide was not shunted or jolted; a leader tried the zip wire to make sure we could reach the Guide if she got stuck. Both girls managed to complete all the activities and had a brilliant time.
'I realise that my Guide parents and carers put complete trust in me to take their girls away. Open and continuous communication, starting early, is essential.'