6 superwomen to inspire you on International Women's Day
8 March is International Women's Day, and we're ready to celebrate with these superwomen who are using their powers to change the world.
Helen, Digital team
08 March 2019
International Women's Day is all about the achievements of women around the world. It's also a chance to do what you can to make positive changes in women's lives. Let these real-life heroes inspire you to action.
Our six superwomen don't wear capes. They don't fly or have super strength. That's because we believe all girls are superheroes. And all girls have powers that make them special and can help make the world a better place.
Whether it's defeating bullies, taking on adventures or bringing laughter and fun into our lives, these six unstoppable women show us there's no limit to what girls can do.
And if that's not enough, we asked Rainbows and Brownies about their own superpowers. Check out our video below to find out what makes them amazing.
Jade Hameister – Inspirational adventurer
Refusing to let her age or her gender hold her back, Jade made history as the youngest person ever to ski to the North Pole, the South pole and across the huge polar ice cap of Greenland. And that's not all. After online trolls sent her sexist comments saying she should 'make me a sandwich' she snapped back, posting a photo of a sandwich she made at the South Pole. She accompanied the photo with the comment 'made you a sandwich (ham & cheese), now ski 37 days and 600km to the South Pole and you can eat it xx,'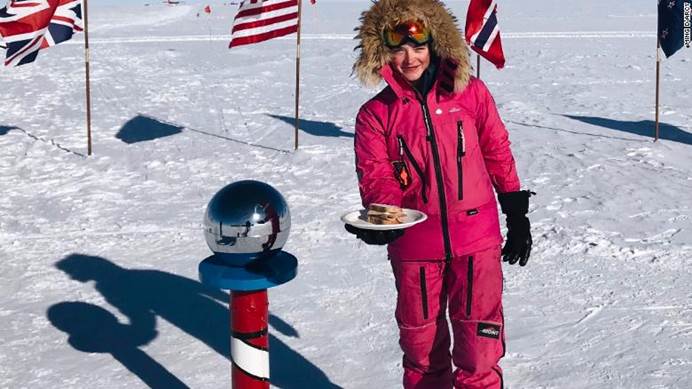 Harnaam Kaur – Smashing beauty standards
Harnaam Kaur is an icon of true body confidence. Due to having polycystic ovary syndrome (PCOS) since she was 11, Harnaam grew excessive facial hair. For years she tried to remove it. She experienced bullying because of it, and her mental health suffered.
Then, aged 16, she decided she'd had enough of fighting it. Harnaam stopped the hair removal and began living as a proud 'bearded dame' and body positive activist. Her journey to self-love has inspired millions. She's now a Guinness World Record holder, a model who has appeared in Teen Vogue and a public speaker. All while remaining authentic, relatable and true to herself.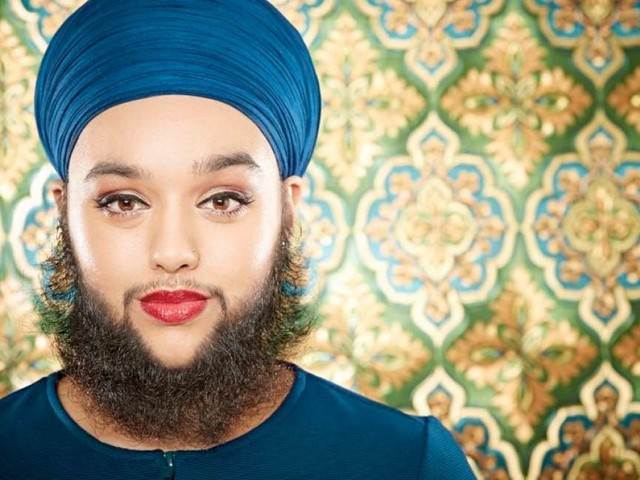 Rosie Jones - Fearlessly funny
Action for Change participant Pippa says her superwoman is Rosie Jones, the British comedian who incorporates her cerebral palsy into her act: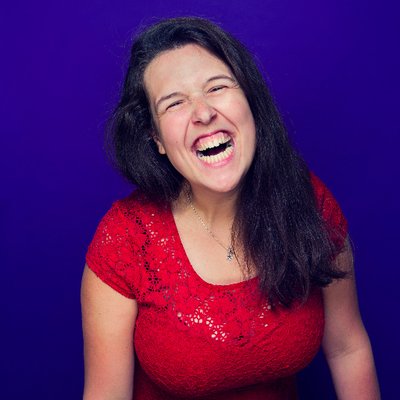 For me, Rosie Jones doesn't merely embody a strong independent woman, she shows anyone can become one whatever their ability. The positive outlook and determination she displays are just two of her powers that make her my real-life superwoman. Rosie continually defies the limitations her diagnosis sets against her and does what she loves; stand-up comedy. In a world that is learning to become more accepting, Rosie puts herself and her disability out in the public eye, on her own, tackling perceived barriers and changing perceptions of those with disabilities."
Katelyn Ohashi – Perfect 10 positivity
Artistic gymnast Katelyn wowed the judges and the internet with her floor routine at the 2019 Collegiate Championship. The beaming smile and sassy dance moves made Katelyn's winning routine an internet hit. As she bends, leaps and flips her way through a challenging routine, it's not just her skill and flexibility that impresses us. It's the infectious joy on her face and the glimpses of her teammates dancing along with her.
It's not always been that way for Katelyn. A serious back injury and negative comments about her weight meant that in 2015 Katelyn stepped down from elite competition. Through going to college, and finding a new coach, she found her love for the sport again. She's stopped focussing on the outcome and started focussing on what makes her happy. And it shows!
Greta Thunberg - Climate care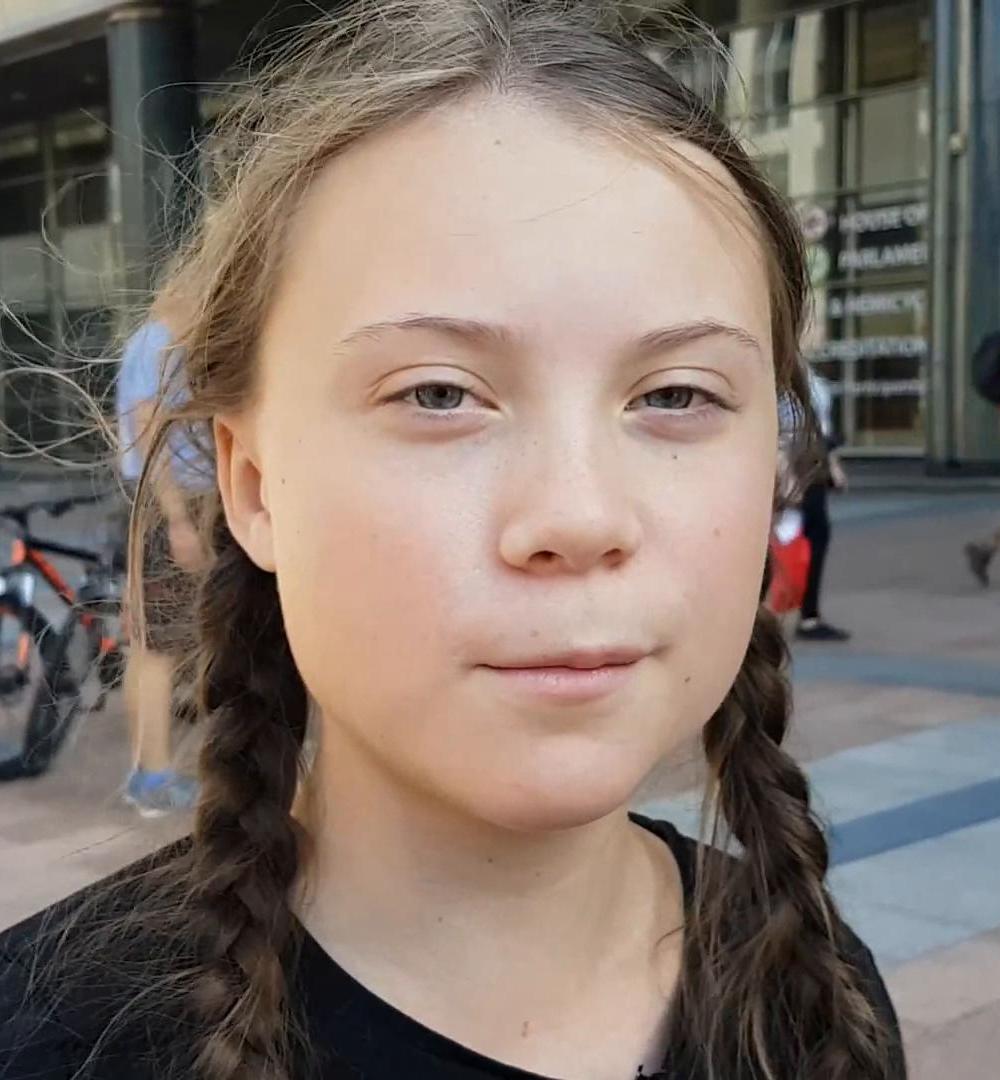 16-year-old Greta has already started to change the world. Last year she held a one-woman strike outside Swedish parliament, demanding that the government do more to protect our planet. She went on to address world leaders in speeches that went viral.
Her actions sparked a worldwide movement of young people who are determined to make a difference. And it's working. Jean-Claude Juncker, President of the European Commission, has now pledged that more EU money will go towards combatting climate change.
I've learned you are never too small to make a difference.' – Greta Thunberg
Louise Rennison – Queen of teens
Author Louise Rennison, who wrote Angus, Thongs and Full-Frontal Snogging, is Kate, from our panel of young advocates pick for a super inspiring woman.
My real-life superwoman is the author Louise Rennison.Her superpower is to write realistic characters, showing the difficulties of growing up and celebrating our differences. At a time when I was being told it was not ok to stand out and that I should be more normal, she showed that there was no such thing as normal through her wide variety of characters. Louise has helped to change how teenage girls were portrayed in books and films, helping us to laugh when things didn't go to plan and feel happy just as we are.
All girls have superpowers
We want all girls to celebrate what makes them super and take pride in their powers. For International Women's Day we asked some Rainbows and Brownies to share with us their superpowers.
Watch the video and join us on the Girlguiding Twitter to share your real-life superpower.
Girls making a difference