Celebrate awesome LGBTQ+ women
Learn about British women who changed the world for the better
June is Pride Month and it's a time to celebrate and uplift LGBTQ+ people.
Pride Month is celebrated each year in June because it's the month that the 1969 Stonewall riots happened. The Stonewall uprising was a key moment in LGBTQ+ history as it was the start of the fight for LGBTQ+ rights in the USA, and around the world.
There are loads of inspiring LGBTQ+ activists from the past and present that you could talk about in your unit, from Marsha P Johnson and Sylvia Rivera, key figures of the Stonewall uprising, to 'Black, lesbian, feminist, mother, poet, warrior' Audre Lorde.
As well as LGBTQ+ people from around the world who paved the way for LGBTQ+ rights, there are also lots of inspiring women from British history who helped to change the world for the better.
Have you heard of any of these women? Could you discuss how their acts of defiance changed the course of history in a meeting during Pride Month or at another time during the year?
April 1791: Diarist and 'first modern lesbian', Anne Lister, is born. She was later known as Gentleman Jack and married her partner, Ann Walker, in what's thought to be the first official lesbian wedding in the UK. Most of her diary entries were written in code and no one could work out that she had written about being a lesbian until years after she died. Learn more about her life in the BBC drama based on her diary entries, called Gentleman Jack. This TV show is aimed at older teenagers and adults.
1882: Writer Virginia Woolf is born. She's known for writing Mrs Dalloway, To The Lighthouse and A Room of One's Own. She had close relationships with women, including English poet, novelist and garden designer Vita Sackville-West, who was the inspiration for Virginia's novel Orlando.
1897: Dr Helen Boyle and her partner, Mabel Jones, set up the first women-run general practice in Brighton, offering free therapy for poor women.
Late 1800s-1918: Lots of suffragettes and suffragists campaigning for the right for women to vote were LGBTQ+, including famous composer Dame Ethel Smyth, theatre director, producer and costume designer Ethel Craig and Princess Catherine Duleep Singh.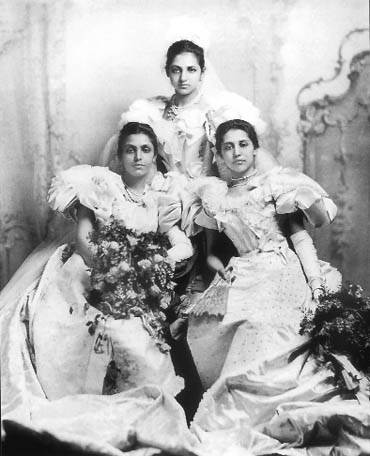 1903: A wealthy British power boat racer, Marion Barbara 'Joe' Carstairs is born. She often dressed as a man, had tattoos and loved adventure and speed. She was openly gay and had many affairs with women, including Dolly Wilde, the niece of Oscar Wilde.
1906: Dr Louisa Martindale sets up a private practice in Brighton and became the first woman GP and, with a group of other Brighton feminists, she created the New Sussex Hospital for Women and Children. Louisa lived with her partner Ismay FitzGerald for three decades and wrote about how much she loved her in her autobiography A Woman Surgeon, published in 1951.
1920: Lily Parr starts playing for Dick, Kerr's Ladies FC. Lily, born in 1905, had a romantic relationship with fellow teammate Alice Woods. In June 2019, a statue of Lily was unveiled at the National Football Museum in Manchester. She was the first female footballer commemorated with a statue.
1937-1942: Princess Catherine Duleep Singh was the daughter of the last Mahārāja of the Sikh Empire and grew up in Suffolk. As well as being a suffragist, she also played an important role in World War Two. Catherine and her lifelong partner, governess Lina Schäfer, moved to Germany in 1904 and helped rescue many Jewish families. Lina died in 1937 and Catherine moved back to the UK and housed German-Jewish refugees until she died in 1942.
1951: Roberta Cowell is the first known British transgender woman to undergo reassignment surgery and have her birth certificate changed.
1974: Jan Morris releases Conundrum, a personal account of her transition.
February 1974: UK's first openly lesbian MP, Maureen Colquhoun, takes office for Northampton North.
1980: British documentary A Change of Sex is aired on the BBC following the social and medical transition of Julia Grant. The BBC also gives an inside view of the Gender Identity Clinic at Charing Cross Hospital in London.
1994: Sandi Toksvig, a comedian, TV presenter and author, becomes one of the first celebrities to come out as a lesbian. She said that having three young children made her decide to come out, because there were no out lesbians in British public life, and she didn't want her children to grow up ashamed of having two mothers. She was warned she might never work again, and the family faced death threats, going into hiding for some time. Sandi has gone on to have an impressive career, and is currently presenting QI and The Great British Bake Off.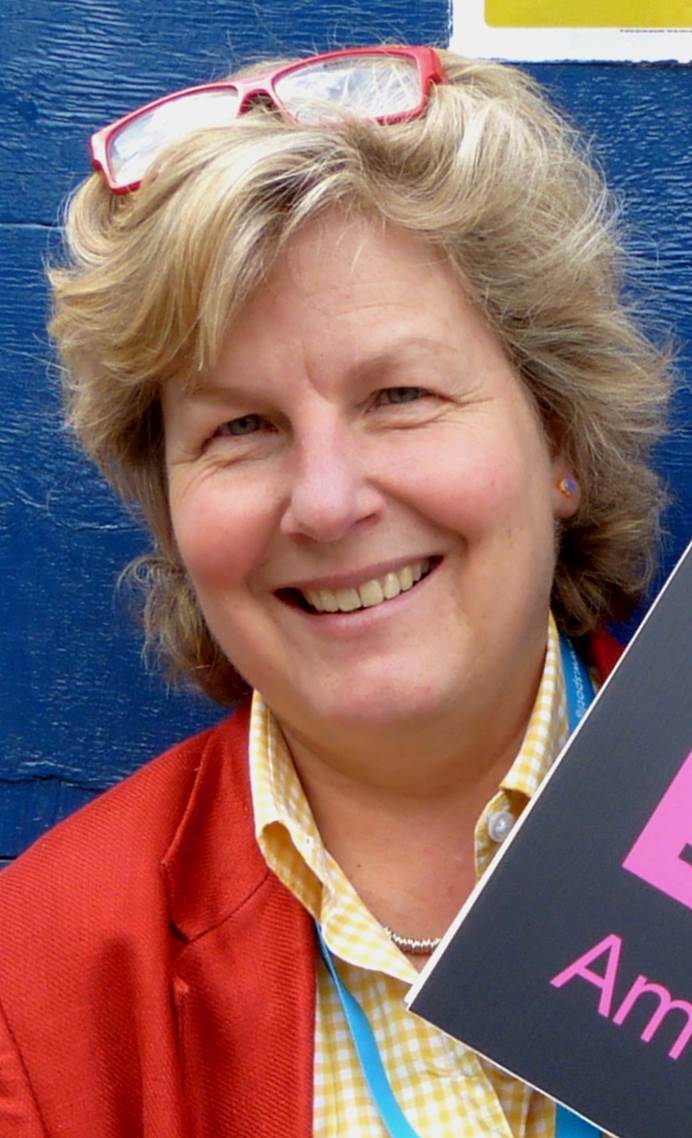 1997: Angela Eagle becomes Britain's first MP to voluntarily come out as a lesbian. Other MPs had been 'outed' as lesbians, but they were forced to.
2005: Lady Phyll co-organises the first UK Black Pride. Lady Phyll is considered one of Britain's most prominent lesbian activists and speaks about racism in the LGBTQ+ community and the importance of intersectionality.
2007: Margaret Smith becomes first openly lesbian MSP in 2007-2011 Scottish Parliament.
May 2009: Carol Ann Duffy becomes the first female, LGBTQ+, Scottish poet to be Poet Laureate. She held the position until 2019. She's published dozens of poetry collections and is studied by a lot of students at GCSE and A Level.
2011: Ruth Davidson is elected to lead the Scottish Conservatives. She is the first openly gay leader of a political party.
2014: Casey Stoney, Captain of the England Women's football team, comes out as a lesbian.
June 2017: First openly pansexual MP, Layla Moran, takes the Oxford West and Abingdon seat.
2017: Munroe Bergdof becomes the first trans women to front a L'Oreal campaign.
April 2020: Children's writer Jacqueline Wilson says that she's been dating a woman for 18 years. Jacqueline Wilson is known for writing children's books that deal with tough subjects.
February 2021: Jen Atkin is the first winner of Miss Great Britain to come out as LGBTQ+. Jen, who held the title from 2020 to 2021, is bisexual. She's also an aviation administrator and country singer.
May 2022: Yasmin Finney becomes Doctor Who's companion. She's a trans woman and played Elle Argent in Heartstopper.