New Year Honours for our guiding stars
Meet the Girlguiding volunteers honoured for their work with girls and young women
Our volunteers give an incredible amount of energy to supporting young people.
So we're thrilled that nine Girlguiding members have been recognised in The Queen's New Year Honours, for their dedicated service to girls and young women. We want to say a huge thank you to each of them – and to every single Girlguiding volunteer – for all you do.
We caught up with some of our honourees to hear about their amazing journeys in guiding and to find out what their achievement means to them.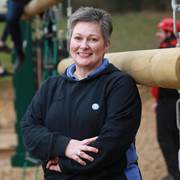 Catherine Irwin MBE
Catherine has over thirty years of dedicated service in a number of roles including Guide leader, outdoor adviser, district commissioner, county commissioner, and Girlguiding Ulster trustee. Since 2018 she has been Girlguiding's UK Chair of the Board, ensuring Girlguiding continues to serve girls and young women into the future.
'It has been an enriching and rewarding experience to work with so many young members over the years and see the difference guiding makes to their lives. Girlguiding opens up so many fantastic opportunities for girls to grow in confidence and become a powerful force for good in their communities. I would like to dedicate this award to all the girls I've had the pleasure of knowing over the last thirty years.'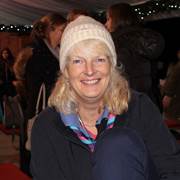 Tamsin Phipps MBE
When the local Brownie unit was at risk of closing, Tamsin took over as leader to keep it going. She has since opened new Rainbow, Guides and Rangers units in her local village of Wargrave. Tamsin was also recognised for her work on waterways.
'I love watching the girls grow and being a small part of their development. For me it is an honour to do so. My favourite thing about guiding is having fun and providing opportunities the girls wouldn't get elsewhere. I am passionate about adventure and providing opportunities for the girls to experience new things – narrow boating, sailing, canoeing and kayaking. I have run international trips - the last one was to Canada in 2019 where we canoed and camped in the wilderness for three days! It's also about all the good friends you make.'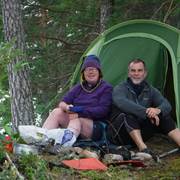 Samantha Axbey BEM
Samantha started running the 25th Wimbledon Guides a week after her 18th birthday in 1986. She went onto start up the 25th Brownies before moving onto run the 28th Wimbledon Guides. Over the past 35 years she has delivered the programme to hundreds of girls and enjoyed the friendship of a dedicated group of fellow leaders in Wimbledon.
'40 years ago I was invited to attend my first guide camp. It rained the entire weekend and we had to go to the toilet in a bucket, but I thought it was the best thing ever and it was the start of an adventure that has lasted a lifetime. The best thing about guiding? Undoubtedly camping, and specifically the Patrol Camp Permit. In what other context would a 13 year old be allowed to supervise, feed, entertain and keep safe a group of younger girls for a whole weekend? People sometimes ask, does being a Headteacher help when it comes to running guides? In fact it is the other way round. All the skills I need in my job – teamwork, resilience, organisation, communication time management, a positive outlook, enthusiasm – I learnt all these in guiding.'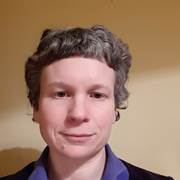 Anne Esslemont BEM
Anne started Brownies in 1986 as a very shy seven year old. She was too shy to make her Promise in front of the other Brownies so she made it privately to her leader. Now she is a Rainbows, Brownies, Guides and Rangers leader herself in Roundhay, Leeds. She is also a mentor, trainer, outdoor adviser and division commissioner.
'While I give a lot of time to guiding, I still feel I get more from doing it than I could ever give to it. That has been particularly true this last year when the weekly meetings with the girls have kept me going. There have been lots of occasions when those meetings have really lifted my mood. My favourite thing about guiding is seeing the girls have fun and grow in confidence. It's lovely seeing a Rainbow go from not speaking at all to confidently telling us about something she has done for a badge. I also love seeing how encouraging particularly the Guides are of each other.'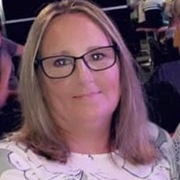 Joanne Jackson, BEM
Joanne has been in guiding since she was a Ranger and has been awarded her 30th long service award as a leader. Her main role is with 1st Wednesfield Brownies, but she is also assistant leader with 2nd Wednesfield Rainbows and 1st Wednesfield Guides. She has also been Wednesfield district commissioner. Recently the units have been meeting on zoom and getting involved with challenges online.
'When I received the email I was in shock! I feel honoured to be have been recognised. I dedicate my award to everyone that has helped me on my guiding journey - from my family to fellow leaders, helpers, girls and parents - as without them this award would not have happened. I've made lots of new friends throughout, some really close.
One of my many highlights was visiting Our Chalet in Switzerland in 1988 as a Ranger. I love watching the girls grow in confidence, especially when they have been on one of our adventure holidays. My aim as a leader is to be able to give the girls a range of experiences. It makes it all worthwhile when one of them comes up to me to say "Thank you! You have made a difference to me."'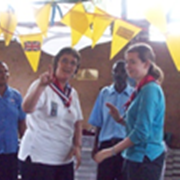 Maureen Recine BEM
Maureen has been a member of Girlguiding since she was a Brownie. Since then she has been a Brownie, Guide and Rangers leader and also taken on advisor roles and district, division and county commissioner positions.
'I really enjoy working with older girls and have been involved with the Duke of Edinburgh Award, making memories with them is something very special. As a Guide leader 45 years ago, we planned a community show that still takes to the stage every two years. Even the shyest girl becomes a star. With a team we have developed a very special link with Mombasa in Kenya and this journey has been amazing. Receiving an honour would not have happened if I had not worked with some incredible people. Girlguiding is very special and takes you on a life long journey that is quite unique.'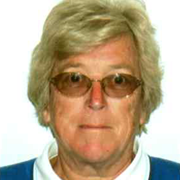 Patricia Tarry BEM
Patricia has been part of guiding since she joined Brownies aged seven. She went on to join Sea Ranger Ship Southampton and took over as their leader when she was 27, continuing until she was 65. When 1st Southampton North Guides were in danger of closing, Patricia took over as leader and continued there for over 20 years while still running her Rangers unit. She's had many roles in guiding, including as District Commissioner for Southampton North on two occasions. With a love for life on the water, Patricia has been a canoe and kayak instructor and lifesaving instructor for over 30 years too.
'I cried when I received the email – to think that someone like 'little me' was to be recognised with this honour. I could not believe it. It's so nice that so many people have been in touch with me since. My favourite thing about guiding is what you get out of it as a guider (leader). I think of all the mad things I've done – like overnight midnight hikes where I've stayed up all night to direct girls! I enjoy teaching girls to row and seeing them do it. Once a girl I had only just taught skulling to zoomed across a lake to win a race – seeing something like that, you feel you've achieved something.'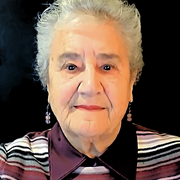 Joyce Twemlow BEM
Joyce started out in guiding as a Brownie before going on to become a Guide and Sea Ranger. Since then she's held various roles including leader, division commissioner, county commissioner and county president. Joyce is currently a member of the Trefoil Guild.
(I feel) 'very proud and grateful to the many people who were my leaders and to those who I have had the privilege of working with as an adult. As a young member I was fortunate to enjoy a varied Guide programme, which offered many opportunities and experiences. Guiding today continues to offer new challenges, especially this last year , but leaders have worked hard to respond. In turn, our young people are still able to appreciate all that Girlguiding has to offer.'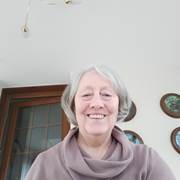 Betty Wilson BEM
Betty joined Guides in the 1960s. She gained her Queen's Guide Award before becoming a Cadet, and then a leader. She has held many roles over the years - district, division, county commissioner, camp adviser and Scottish outdoor adviser. When she became county commissioner, she inherited a project to build a new activity centre. It took from 2007 to 2018 to complete, but Blair activity centre is now complete. She is currently a Guide and Ranger leader and a county vice president.
'I was absolutely overwhelmed when I received the email from the Cabinet Office, informing me that I had been nominated for a BEM. I could not quite believe that doing what I loved could merit an honour like this. My favourite part of guiding is the friendships made over the years. I am passionate about the outdoors, and seeing the girls learning new skills when doing outdoor badges and Camp permits. Seeing wee shy 10 year olds growing into confident young women makes me proud that I have helped shape them for the future.'
Do you know someone in guiding who received an honour but who isn't mentioned here? Let us know at [email protected]