Introducing our Know Myself theme
Explore Know Myself, one of six new programme themes.
Programme team
12 September 2018
What makes you who you are?
What do you enjoy? What do you value? How do feelings affect you? These are just some of the questions explored with the badges and activities in our Know Myself theme. It's all about understanding emotions, building confidence and, of course, learning about yourself.
Everything in our new programme – from badges and awards to unit meeting activities and skills builders – fits into one of our six programme themes. Come with us now as we explore all things Know Myself. We'll look at the badges and activities in the theme and find out what Know Myself means to some of our members. Then why not see if you can beat our just-for-fun Know Myself quiz!
Brilliant badges awards and activities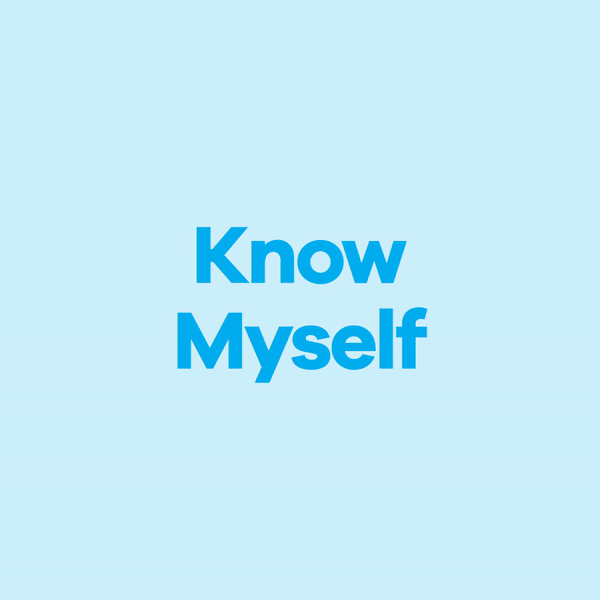 From Personal brand to Morals and values, there's loads of interest badges and skills builders to explore in the Know Myself theme. Check them all out in our badge finder. There's lots of Know Myself unit meeting activities to try out too.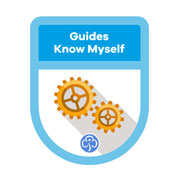 Girls and young women who want to take it further can achieve a Know Myself theme award for each section by completing:
One interest badge
One skills builder stage
A certain number of hours of unit meeting activities from the Know Myself theme: 3 hours for Rainbows, 4 hours for Brownies and 5 hours for Guides and Rangers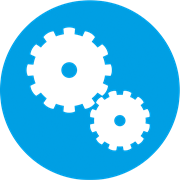 Look out for the Know Myself icon
The Know Myself icon is a blue circle with cogs inside. And all Know Myself awards, badges and unit meeting activities can be recognised by their blue colour.
What does Know Myself mean to you?
We asked our followers on Facebook to give us one sentence on what Know Myself means to them. Check out what they said below. And then share what Know Myself means to you on social media with #EveryGirl.
Being happy with myself, no matter who I am 🌈We have a wide mix of abilities within our Rainbow group and we encourage them to accept and support one another, while celebrating their own differences 😊 – Louise
What makes you you; your beliefs, culture, traditions, values. – Hilary
Understanding what boosts my energy, what I love doing and who I'll spend my energy on to create a happy life! 😊 – Emma
Being happy with who I am and sharing that with others. – Jo-anne
Understanding what makes me tick and what my core values are, understanding which way my moral compass points. – Emma
Understanding who I am and what I stand for 😊– Hayley
Have faith in yourself and strive to be the best and not worrying about what others do. Definitely links fully with our Promise!! – Kathryn
Take our Know Myself quiz
Put your know-how to the test and see if you can beat our just-for-fun Know Myself quiz.
Explore the rest of the Girlguiding site