Introducing our Have Adventures theme
Explore Have Adventures, the wildest of our six new programme themes
Girlguiding Programme team
11 December 2018
Adventures can happen anywhere…
In a wild wood, in an unknown country or on the street where you live. But with Girlguiding they're never too far away. Because getting outside and having adventures has always been a big part of what we do. And it's exactly what our new Have Adventures theme is all about.
Everything in our new programme - all the badges, awards, unit meeting activities and skills builders - fit into one of our six programme themes. Today we're exploring Have Adventures. It's the theme that gives girls the chance to overcome fears, try new activities and learn survival skills. So, put your waterproof on and grab your map because we're going on an adventure!
Activities and badges to get you out the house – and your comfort zone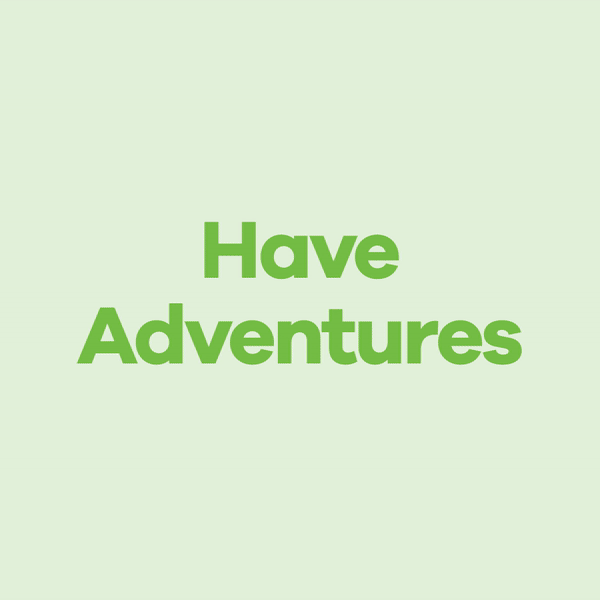 There's lots of ways to have adventures inside and outside the meeting place. Check out some of our unit meeting activity tasters to get you started: Secrets of survival (Rainbows), First aid in the field (Brownies), Help (Guides), Can cooker (Rangers and The Senior Section).
Girls can keep exploring by working their way through adventurous skills builders and interest badges, from Nature and Aviation to Backwoods cooking and Festival goer. Take a look at them all in our badge finder.

And remember – girls and young women who want to take the theme further can achieve their section theme award by completing:
• One interest badge
• One skills builder stage
• A certain number of hours of unit meeting activities from the Have Adventures theme: 3 hours for Rainbows, 4 hours for Brownies and 5 hours for Guides and Rangers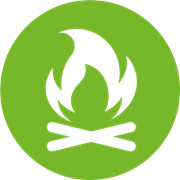 Look out for the Have Adventures icon
The Have Adventures icon is a campfire in a green circle.
All our Have Adventures awards, badges and unit meeting activities can be recognised by their green colour.
How you've been having adventures of your own
Lots of units across the UK have already been exploring near and far. Here's what some of you have been getting up to.
We're working on Explore stage 4 skills builder. We went out in the dark to 'map' an area of woodland near our meeting place. Girls don't go out in the dark much, so it was far more of an adventure than I realised, and so many of the Guides were hesitant to step off the path, but once they started there was no stopping them. We all need to step off the path sometimes ❤ - Sue, Guide leader
Girls worked on their survival skills by making tents and completing the unit activity meeting card, a lot of fun was had by all 😁😁 - Girlguiding Eastwood District had lots of fun putting up tents in their unit meeting space
We did our explore stage 2 on a trip to Denmark in the Summer :) – Leader Harriet
We had an amazing evening of adventures at Stocks Wood (outdoor centre) – Joanne, leader 1st Thursby Brownies
Ready for the quiz?
Have a go at our just-for-fun quiz on all things adventure and exploration.
Explore the great outdoors with your girls