Meet pawsome Piper - the Brownie therapy dog
Cockapoo Piper brings lots of benefits to her Brownie unit - from cuddles and comfort to campfire singalongs
Zoe, Girlguiding Digital team
11 April 2019
Meet Piper. Just like lots of Brownies, she loves nature, singalongs and pack holidays. Except Piper is a 3-year-old Cockapoo (a cocker Spaniel cross Poodle). One of her favourite things to do is attend Brownie meetings with her owner (and Brownie leader) Emily, where she gets called Fluffy Owl by the girls.
Piper is a therapy dog, meaning she's trained to provide comfort and reduce anxiety. We caught up with Emily on how Piper's presence benefits her Brownies (and on her singing performances too). She also shared with us tips for introducing a therapy dog to your own unit.
What does Piper get up to with your Brownie unit?
Piper takes keeping her Promise very seriously, doing a good deed every day. She's there to brighten everybody's day and make them smile.
I love having Piper as part of our Brownie group because when you are feeling sad you can go and give her a cuddle. When we go on walks she can come with us and she makes it more fun -

Summer, aged 9
Piper gets involved as and when she can. Obviously sometimes it isn't always possible for her to be involved. If this is the case, she'll snuggle up on her bed and watch from a distance, she's quite happy to do this. Some of her favourite activities to join in with are nature walks in the local woods, circle time (because she gets lots of cuddles) and anything drama related. Piper often gets roped into performing! Piper even came on our pack holiday last year. She was a great help in settling home sick brownies, a cuddle with Piper always makes you feel better! We took a trip to the beach one day, the Brownies loved paddling in the sea with her.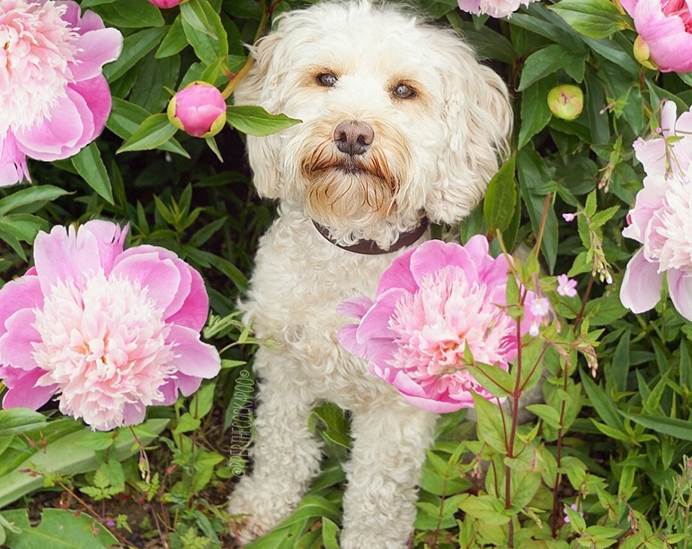 Sometimes when the girls sing loud enough, Piper will join in with them. She howls along to the tune. Once we were sat around the campfire at a sleepover and she sang along with the girls, making them all smile!
What benefits does Piper bring to the girls?
She's always there to listen to what the girls have to say. She's the best listener and never ever tells a secret! Quite a few of the girls in our unit don't have a pet of their own, so they get such enjoyment getting to spend some time with Piper each week. She's helped one Brownie overcome her fear of dogs, the two of them have the most inseparable bond now.
I love having Piper at Brownies because she is so cuddly and she has helped me overcome my fear of dogs - Jasmine, aged 11
What would other units need to think about if they want to introduce a therapy dog to their unit?
Piper is a registered therapy dog with the Charity Therapy Dogs Nationwide. As well as her independent work that she does at Brownies, she attends a secondary school once a week to listen to children read. To become a therapy dog, she had to undergo a behaviour assessment to prove she is suitable to work with children. We also train weekly in obedience. She isn't just your average pet who tags along.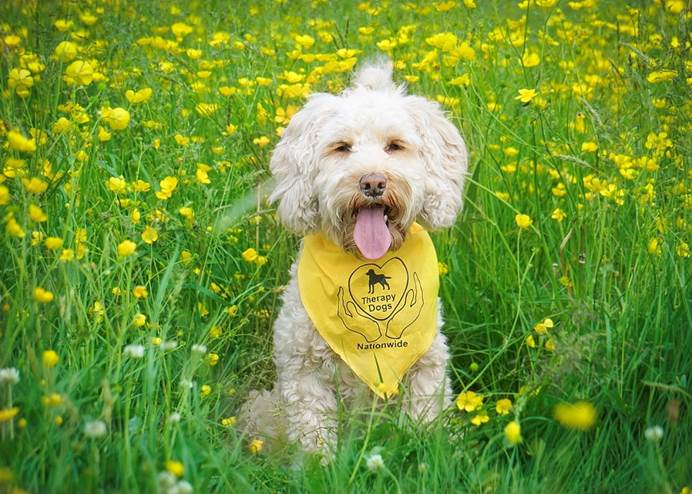 We worked closely with Girlguiding to generate appropriate risk assessments and to gain permission for her to be covered by Girlguiding's public liability insurance. Any leader considering introducing a unit dog would have to take into consideration the behind the scenes work which has to take place in order for it to happen. As well as this, the unit leader would have to gain permission from their meeting place for a dog to attend.They would also have to think about allergies and how this could affect the Brownies if you had any that suffered. Piper doesn't shed her coat, meaning that dog hair isn't left behind, nor does it get on the Brownies' uniforms.
The dogs welfare also has to be taken into consideration, for example do they have access to water? Are they becoming overwhelmed by the noise? Do they need a break?
If Piper ever attends an event with us, I always make sure there's somebody on call to come and remove her if it was ever needed. It's important to remember that when bringing a dog into the unit that you haven't just got the girls well-being to think about, you've got the dog's too. If you're bringing your own pet dog into your unit meetings, remember at the end of the day it will be you who is responsible should something go wrong.
If you're interested in therapy dogs but don't feel ready to commit to the demands of having your own, you could contact Therapy Dogs Nationwide and arrange for a volunteer to come along to your unit with their therapy dog.
If you're interested in working with a unit therapy dog, remember that there are a lot of things to consider first such as risk assessments and public liability insurance. And that it might not always be suitable for your unit.
More stories from everyday guiding
Watch our new five part series - Get with the programme - following the life of a Girlguiding unit.
Watch Get with the programme