New Year's Honours for our guiding lights
Meet some of the extraordinary women recognised in the New Year's Honours List for services to guiding
Girlguiding
08 January 2018
Guiding can only happen thanks to the extraordinary people who give their time and talent every week
So we're delighted to see some of our amazing volunteers recognised in the New Year's Honours List 2018 for services to guiding and their communities.
We asked a few of them to share what makes guiding special for them, as well as their favourite memories from over the years, from seeing girls grow in confidence to white water rafting - all in a day's work for our volunteers!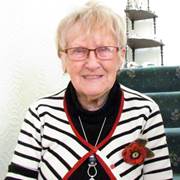 "I always felt guiding was more of a movement than organisation"
Ivy Lee MBE, Ulster
"Guiding moves with the times yet keeps the old skills as well. I've never lost my love and admiration for all it does for girls. Long before schools were involved in outdoor activities, Guides were climbing mountains and canoeing. To me personally, it gave me confidence, made me think of others and be a good citizen."
Ivy has been part of guiding in Ulster for 61 years.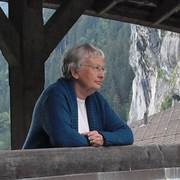 "I hope that I have been able to pass on my enthusiasm to girls"
Sue Coates MBE, South West England
"What I like best in guiding is seeing children enjoy themselves and develop into useful citizens who enjoy life, care for others and hopefully, in their own way will give something back to future generations."
Sue joined the Brownies in 1948, aged seven. After running and opening new units throughout the South West, Sue was Wiltshire North county commissioner from 1995 to 2000.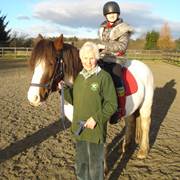 "The core values of a good turn every day have been central to my life"
Rosamund Blair MBE, Scotland
"I have loved seeing girls grow in their own space. Now my granddaughter is a Brownie, I see history repeating itself! Girlguiding is definitely a movement and has adapted well to the modern world; it is as relevant today as it ever was."
Ros started volunteering with Dunbartonshire Girlguiding in 1977. Since then she has had various roles in the district and in 1990 became county commissioner. Ros was also recognised for her work supporting people with additional needs through Riding for the Disabled, as well as her work with Girlguiding Scotland.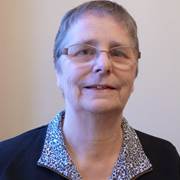 "I love seeing girls grow and develop into confident adults"
Marion Wynn OBE, Midlands and British Girlguiding Overseas and the Branch Associations
"I believe guiding offers opportunities to do things that may not have come your way in everyday life. My favourite memory? The day I went to the presentation of a Queen's Guide award when I was a Brownie. My mother says that on the way home I said 'I am going to be a Queen's Guide'! I think that is when my passion for guiding began and I did achieve my Queen's Guide award in 1966."
Marion made her Brownie Promise in 1958 and has been a member ever since. She has recently been involved with the development of our online membership database - GO.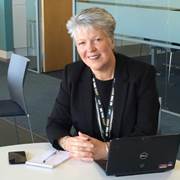 "As a Brownie we all pledged to do our best and that has always stuck with me"
Joyce White OBE, Scotland
"Guiding has been part of my life for as along as I can remember and the award is great recognition for the association and all of the work they do."
Joyce joined the Brownies at the age of seven. Now Vice President and Ambassador for Girlguiding Scotland in Ayrshire, she is also a member of the Board of Trustees within Girlguiding Scotland. Joyce – who is also Chief Executive of West Dunbartonshire Council - received the award for her services to local government, education and Girlguiding.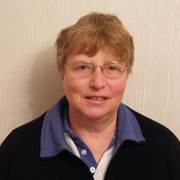 "It is great to try new activities that I probably would not have done had I not been in Guiding"
Janice Pettit MBE, London and South East England
"The best part of guiding is working with the girls, seeing them develop as young adults. It is also great to try out new activities with the girls that I probably would not have done had I not been in guiding. Favourite memory? White water rafting in Switzerland."
Janice became a Brownie in 1960. Since then she has taken on a range of roles including county commissioner and camp adviser, as well as running a unit. Janice was also honoured for her voluntary work at Care Highams Park supporting vulnerable people.
Other guiding lights to be recognised include:
Julie Dixon, a former county commissioner for Northumberland, received an MBE for services to the community
Louise Dembny, a Rainbow, Guide and Senior Section leader from Gloucestershire received a BEM for public and charitable services