Being a doctor is hard work, but it's a privilege
Chatting to Guide and Ranger leader Sarah on National Doctor's Day
National Doctors' Day on 30 March is a day for celebrating the difference that healthcare workers make to people's lives.
We spoke to Sarah Edwards, an A&E doctor, to find out what her job is like.
'For nine years I've been looking after both adults and children with everything from a broken ankle through to heart attacks, strokes, and everything in between,' says Sarah, who's also a unit leader at 5th Coalville Guides and Coalville Ranger Unit.
'I grew up in South Wales and remember the challenges of coming from a school and a family where being a doctor is not normal,' says Sarah. 'If you really want to be a doctor it is possible not matter where you come from. It is hard work, but it is a privilege being one.'
Doctors in emergency medicine, like Sarah, carry out immediate assessments and deciding the first sort of treatment that people with serious and life-threatening illnesses and injuries have. And there are lots of different jobs in healthcare, from nurses to psychologists, surgeons to midwives, and more! Find out more about all the different jobs on the NHS website.
Young members can learn about caring for themselves and others by doing a stage of the First aid Skills builder, which is part of the Be Well theme. Stage 1, perfect for Rainbows, is about germs, what should be in a first aid kit, different feelings, bites and grazes.
Stage 2, for Rainbows and Brownies, includes finding out how alert someone is, assessing a medical situation and the recovery position. Stage 3, for Brownies and Guides, covers hidden illnesses, flexible first aid kits, burns, emotions and thinking quickly. Stage 4, made with Guides in mind, looks at calling the emergency services, serious bleeding, temperatures, stressful situations and keeping someone calm.
Stage 5, for Guides and Rangers, covers first aid in the wild, listening to others, what an AED is and looking after someone having a seizure. Stage 6, created for Rangers, is the highest stage of the First aid Skills builder. They'll learn the signs of a stroke, coping under pressure, helping someone who's overdosed, all about empathy and creating a first aid scenario.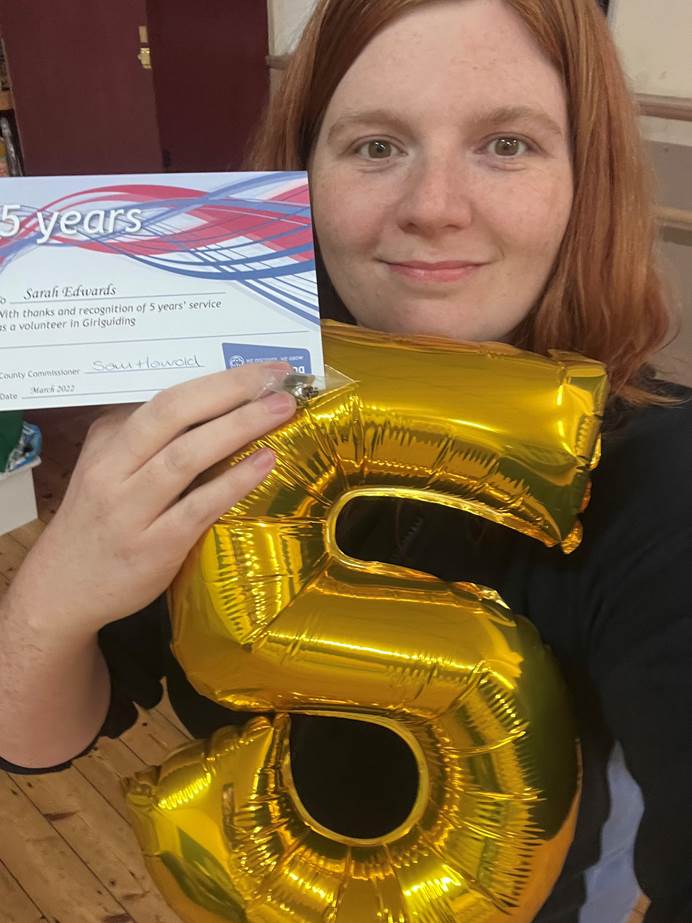 Young members wanting to explore the Be well theme further can have a go at an Interest badge outside of unit meetings. The Healthy mind is a great option for Rainbows and Brownies can have a go at Mindfulness. Guides can relax with Meditation or make health products with the Natural remedies and Rangers can look after themselves by doing the Self care interest badge.
Sarah, who's also a lead safeguarding volunteer, says guiding has helped her in her job too.
'Girlguiding helps me have better interactions with the children I see. Volunteering with Guides really helps me understand the world they now live in and what issues there may be out there,' she says.
Do you know any doctors? Thank them on 30 March!
Girls making a difference