Have you heard of these 20 women who changed the world?
Shout about them this International Women's Day
Laura, Digital team
08 March 2020
To mark International Women's Day and with Women's History Month in full swing, we wanted to shine a spotlight on some oft-overlooked but incredible women who really did make history.
How many of them have you heard of?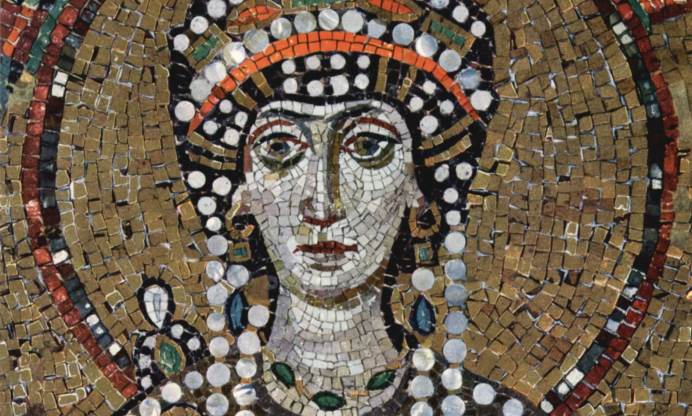 1. Theodora, Empress of Byzantium (c497-548)
Theodora (pictured above) rose from humble beginnings as an actress to become Empress of the Eastern Roman Empire through marriage to Emperor Justinian I.
She was very influential over her husband and, as a result, personally handled their political affairs and built relationships with other foreign leaders.
Perhaps inspired by her own upbringing, she was one of the first rulers in history to recognise women's rights, altering divorce and property laws to give greater benefits to women, building convents for ex-prostitutes, introducing harsher penalties for rape and prohibiting the trafficking of young girls.
2. Émilie du Châtelet (1706-49)
French natural philosopher, author and amazing mathematician/physicist Émilie did much to convince sceptical Europeans that Isaac Newton's theory of gravity was right by publishing translations of and commentaries on Newtonian physics.
Throughout her life, she sought education in mathematics and physics – much to horror of her mother who threatened to send her to a convent as a teenager – and refused to let her gender get in the way of her ambitions; she was reportedly ejected from a café where male scientific intellectual types gathered, but went straight home to knock up some men's clothing for herself and then returned dressed in disguise!
Émilie also loved being a mother, dressing up, dancing and dinner parties, and maintained that her main aim in life was to enjoy herself – but that she found just as much pleasure in learning.
3. Mary Wollstonecraft (1759–97)
Mary was a London-born writer and philosopher who wrote what is seen as one of the foundational texts of modern feminism, A Vindication of the Rights of Women. In the book, she was the first to argue that women were not naturally inferior to men but just appeared that way as they weren't allowed an education.
Much maligned in her own time because of her "freakish" lifestyle (she questioned everything about conventional femininity and championed equality at every turn), she has been cited as an inspiration to all sorts of future feminists ranging from Jane Austen to Caitlin Moran.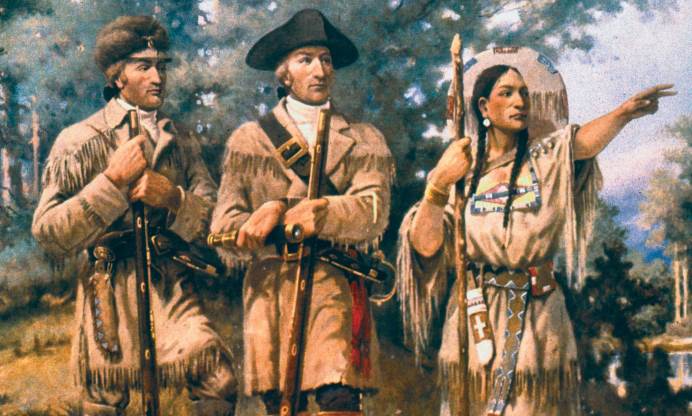 4. Sacagawea (1788-1812)
A member of the Lemhi Shoshone tribe, 16-year-old Sacagawea (pictured above) travelled thousands of miles with Meriwether Lewis & William Clark's Corps of Discovery expedition – all the way from modern-day North Dakota to the Pacific Ocean – acting as interpreter, guide, foraging for food and helping them forge invaluable relationships with Native Americans. And she did all this while carrying her newborn baby son on her back.
The National American Woman Suffrage Association of the early twentieth century adopted her as a symbol of women's worth and independence, erecting several statues and plaques in her memory.
5. Mary Anning (1799-1847)
Mary was a working-class seashore collector-turned-palaeontologist in Dorset who went on to become a leading world expert on prehistoric fossils in Britain.
While walking her dog Tray on the Blue Lias cliffs near her home, she collected her first fossils, worried they'd be lost to the tide. During her career, she discovered various dinosaur skeletons and fish fossils, and went on to consult in global geographical circles – and she is widely believed to have been the inspiration behind the well-known tongue-twister 'She sells seashells on the sea shore'.
Despite all this, as a woman she was not eligible to join the Geographical Society of London and she did not receive full credit for her accomplishments.
6. Mary Seacole (1805-81)
When the Crimean War broke out, Jamaican-Scottish Mary was one of two outstanding nurses who tended to the wounded – alongside Florence Nightingale – drawing on her knowledge of Caribbean herbal remedies to care for fallen soldiers on the battlefield.
After offering her services to the War Office, she was initially turned down as a result of her race, so she funded her own passage to Balaclava in the Crimea and set up a 'British Hotel' where veterans could coalesce.
Mary was posthumously awarded the 1991 Jamaican Order of Merit and, in 2004, she was voted one of history's greatest black Britons.
7. Ada Lovelace (1815-52)
Considered by some to have been the first ever computer programmer, Ada grew up fascinated with mathematics and science, defying contemporary expectations of her class and gender.
Her life changed at the age of 17 when she met scientist Charles Babbage: despite being 24 years his junior, they struck up a firm friendship and she began acting as his 'interpretess' (in his words) while he developed the Difference Engine and Analytical Engine.
It was later revealed that Ada's insights into Babbage's inventions far exceeded his own – while he saw them as mere mathematical machines that could do calculations, she recognised their potential to undergo all sorts of complex processes from governing applications to composing music. She is now widely regarded as one of the most important historical figures in the field of computing.
8. Nellie Bly (1864-1922)
This American investigative journalist was a true pioneer who refused to write the usual 'feminine' articles on fashion, gardening and society, instead pursuing hard-hitting stories on the plight of the poor and oppressed – who were usually women.
Most famously, she was admitted to the Women's Lunatic Asylum in New York to research her famous book Ten Days in a Mad-House, and later went on to achieve a world record for bringing to life author Jules Verne's fictional trip Around the World in Eighty Days – and managing it in just 72!
9. Marie Stopes (1880-1958)
Scottish-born birth control advocate and sex educator Marie rose to prominence after publishing her successful books Married Love and Wise Parenthood, and then set up the first birth control clinic in Britain. She took a particular interest in bringing knowledge of contraception and planned parenthood to the working classes.
The charity Marie Stopes International was established in her name and now provides sexual and reproductive healthcare services in 37 countries across the world.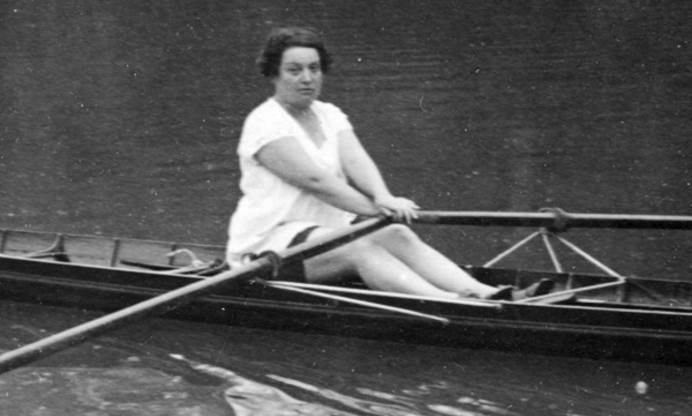 10. Alice Milliat (1884-1957)
Alice (pictured above), a French rower, was a key advocate for women's sport who organised, at a time when the Olympic Games had very few events for women, the first Women's World Games.
Her lobbying led to the inclusion of women's athletics in the Olympics in 1928 and kicked off a global dialogue about women's representation in a broader range of sports, which continues today.
11. Beulah Louise Henry (1887-1973)
Prolific American inventor and entrepreneur Beulah created more than 100 inventions designed to improve daily life, including the vacuum ice cream freezer, can opener and bobbin-free sewing machine.
'I invent because I cannot help it,' she is quoted as saying. 'New things just thrust themselves on me.'
Beulah founded two of her own companies and acted as a consultant for several others, and was inducted into the National Inventors' Hall of Fame in 2006.
12. Gabriela Mistral (1889-1957)
Chilean Gabriela began her career as a teacher who championed greater access to education for all and was instrumental in the reformation of the Chilean school system.
She then went on to become a poet-diplomat and the first Latin American to receive the Nobel Prize for Literature for her emotive lyric poetry, which explored themes of morality, motherhood, love and Latin American identity.
13. Bessie Coleman (1892-1926)
Bessie dreamed of flying from a young age but, as an African-American and Native American woman, she faced discrimination at every turn.
After being blocked from entering American flight school on racial/gender grounds, she obtained sponsorships to completed flight training in France instead – only to once more be prevented from becoming a commercial pilot on her return to the US. Instead, she became a stunt flier performing dangerous mid-air stunts with great success.
She had almost raised enough money to found her own training school for black aviators when she was killed in a plane crash aged just 34 – but she remains the first African-American woman to hold a pilot's licence and inspired a generation of female pilots.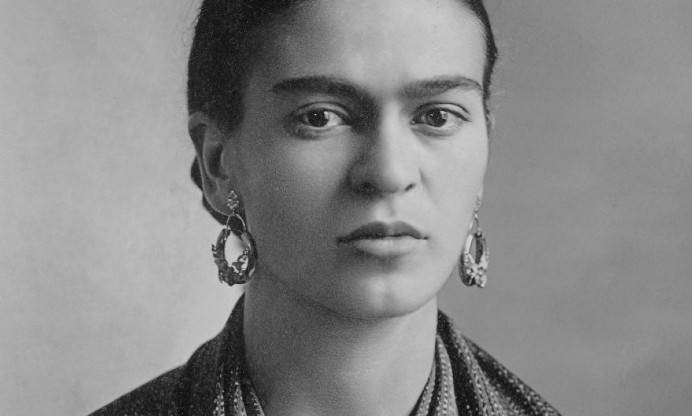 14. Frida Kahlo (1907-54)
Mexican artist Frida's striking works span gender, class, identity and race in Mexican society. She was the first Mexican artist to be displayed at the Louvre in Paris, had many successful exhibitions and was well known for her eccentric personality in social and political circles, but she remained relatively unrecognised until the 1970s.
Today, Frida (pictued above) is viewed as an important figure in art history as well as an icon for Chicanos, and the LGBT and feminist movements.
15. Katharine Graham (1917-2001)
Katharine was the publisher of the Washington Post for nearly three decades, during which she oversaw the publication of the Pentagon Papers and the breaking of the Watergate scandal, which ultimately led to the resignation of President Richard Nixon.
She was the second ever female publisher of a major American newspaper, received the Pulitzer Prize for her 1997 memoir Personal History and in 2002 was inducted into the National Women's Hall of Fame.
16. Rosalind Franklin (1920-58)
In 1962, three men received the Nobel Prize for Chemistry for their work on DNA; their colleague British chemist and biophysicist Rosalind's previous work had been crucial to this and to the overall discovery of the DNA double helix, but she died four years before it could be fully proven.
As a cautious and private person, it isn't surprising that she was only posthumously recognised for her contributions to science, but we think she deserves to be lauded.
17. Marie Van Brittan Brown (1922-99)
African-American nurse Marie – spurred on by a desire to protect her family and friends at home in 1960s New York, where there was a very high crime rate – invented the first closed-circuit television security (CCTV) system so they could see who was at the door without opening it.
The invention was a predecessor to modern video monitoring-based surveillance and its fame led to the roll-out of the CCTV we use in most public areas today.
18. Junko Tabei (1939-2016)
In 1975, Japanese mountaineer Junko (pictured next to the headline of this blog) became the first woman to reach the summit of Mount Everest, and in the 1990s the first woman to climb all Seven Summits (the highest peaks on every continent).
Despite her incredible achievements, she received widespread criticism for leaving her young daughter at home when heading off as part of the first all-female climbing crew.
Throughout her career, she also championed ecological preservation of mountain habitats and completed a number of 'clean-up climbs'.
We love her slogan: 'Do not give up. Keep on your quest.'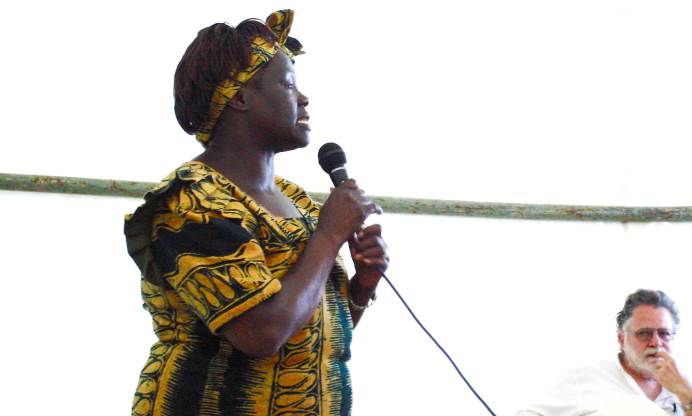 19. Wangari Maathai (1940-2011)
Wangari (pictured above) was a Kenyan social, environmental and political activist who founded the Green Belt Movement, which campaigned for the planting of trees, environmental conservation and women's rights.
She later served in parliament as assistant minister for environment and natural resources, and in 2004 became the first African woman to receive the Nobel Peace Prize for her contribution to sustainable development and democracy.
20. Katia Krafft (1942-91)
French volcanologist Katia travelled the world documenting volcanoes and volcanic eruptions in photos and film, often getting within feet of lava flows – and unfortunately being killed by one, along with her husband, in 1991.
She was one of the first scientists to work closely with local governments and communities to introduce evacuation procedures in areas where there were active volcanoes, and she left behind a wealth of incredible close-up footage, data and knowledge.
Celebrating women at Girlguiding
To mark International Women's Day and Women's History Month, we asked our Girlguiding members: 'What do you like about being a girl?'.
Lots of them highlighted the incredible legacy that women like these have given them, and how proud they are to be following in their footsteps.
Watch all their responses in this video:
00:00
On screen: Celebrating International Women's Day, we asked girls… What do you like about being a girl?
00:06
Rainbow [to camera]: Everything!
Brownie: I like that, even if you're a girl, you can do the same as what a boy does.
Guide: I really enjoy being able to do the same sports as boys can so, for example, I really enjoy doing football, basketball, netball…
00:23
Guide: [A reason to] be proud to be a girl is that we have a strong community of women, we fight for what's right - and we have like the power to give birth, which is really cool. [laughs]
Brownie: I like being able to wear fancy stuff like fancy dresses, and I like being able to play football and do whatever boys can do.
00:40
Brownie: You can make friends really quickly and girls don't argue so you can stay friends for a really long time.
00:47
Guide: It makes me feel like I'm a strong person without people thinking it's because of my gender and things.
Brownie: The Brownies can have quality time to themselves without boys being around.
Brownie: Gymnastics and Brownies because they give me a way to express myself.
Brownie: When we come to Brownies, all of the girls are nice to us.
01:09
Guide: In the past we've had to fight for equality and our rights so, yeah, that's what makes me proud.
Brownie: We came from lots of other women who have had to struggle in the past, which makes me and other women more capable to help in the future – to help with lots of communities like equal rights for LGBTQ community.
01:29
Brownie: I like our role models. I like our personality. And it's like we've got powers and excellent role models, for example Emmeline Pankhurst.
Brownie: I like that you can do whatever you want and you have more chances.
Brownie: I like being a girl because we were treated wrong but then there are these heroic people who we get to look up to.
Brownie: We get to celebrate our rights and that women are equal to men.
01:57
Rainbow: You get to play, you get to have fun. It's just really fun being a girl really. It's nice.