I want to help bust the myths of outdoor adventure
Bex Beadle is the lead volunteer of our national outdoor team
We bring adventure to members across the country.
We're supported by a specialist team of volunteers and advisers to help us do this safely, and to help volunteers feel confident to give unit members exciting memories.
Bex Bockett-Pugh is the lead volunteer for the national outdoor team and supports a team of volunteers who provide sport and adventure for girls.
Hi everyone! I'm Bex and I'm lead volunteer for the national outdoor team, a Brownie leader and a Ranger leader. Outside of Girlguiding I sing with the Military Wives Choirs, love outdoor adventures and food.
Bex supports the rest of the outdoor team, which include specialist advisers in everything from snow sports to climbing to support and advise on how to give more girls and volunteers ways to take part in adventurous activities. The outdoor team also work closely with the adventure team at Girlguiding HQ.
'The role can be a challenging one, but I mostly enjoy trying to enthuse, inspire and help to create confidence in adults not only to have their own adventures but to share some of these adventures with our younger members,' says Bex. 'I want to inspire, to help bust the myths of outdoor adventure and to help grow confidence in our adult membership when it comes to outdoor adventure.'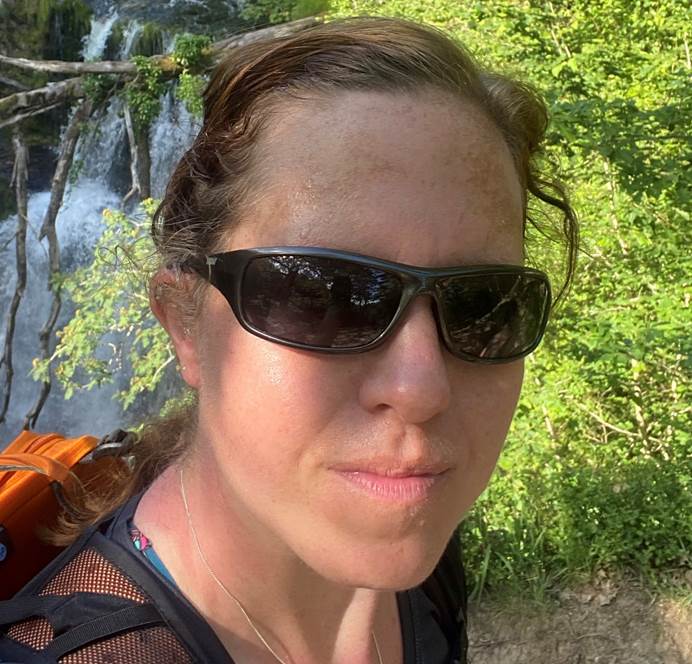 She has been on lots of adventures, from jamborees to climbing with her unit. Her favourite adventures so far have been going sea kayaking and wild camping.
A big part of Bex's role is to help volunteers feel more confident to take their units on adventures, which could be anything from a hike to activities on the water.
Bex is inspired by Sian Anna Lewis, Fiona Quinn and Jasmine Paris to go on adventures and help bring adventure to more girls. They are people who have overcome mental and physical challenges to achieve their goals. She hopes that she can inspire volunteers to seek adventures, just like them.
Inspired to get adventuring?
Check out the adventure activities you could do with your girls. If you have any questions email [email protected].
Share your story
Have you got a story to tell? We're always keen to hear and share tales of what you've been up to with Girlguiding.