Celebrating neurodiverse Girlguiding members
How you can make sure neurodiverse members feel included
Neurodiversity Celebration Week is all about neurodiversity acceptance, equality and inclusion.
Neurodiversity is as an umbrella term used to describe different thinking styles like dyslexia, dyspraxia (also known as DCD), dyscalculia, autism and ADHD.
Did you know 15-20% of people are neurodiverse? And did you know:
Lots of challenges neurodivergent people face are more to do with the environment and systems around them. We can adapt our environments and systems to make them more inclusive of everyone, including neurodiverse people.

No 2 neurodivergent people are the same. Every neurodivergent individual has unique strengths and challenges.

People can have more than one neurodifference, for example someone could be autistic and have dyslexia.

Taking a person-centred approach is the best way to be inclusive because support can be tailored to each neurodiverse person.

It's important to recognise the strengths and talents of neurodivergent people. It helps to build confidence and self-esteem.
Chloë goes to 2nd Uckfield Brownies. She needs some extra support to have the best guiding experience. Her leaders, Lynda, Laura, Heidi and Georgina have created an inclusive environment for Chloë, who's on the autism spectrum and has ADHD, and has other medical conditions too.
'They offer a bespoke and inclusive environment with so much nurture and kindness,' says Chloë's mum, Lisa. 'Their friendly approach and ability to support my daughter's high anxiety is incredible. These ladies truly deserve recognition for their outstanding inclusivity as besides school, which is sporadic, Chloë does not leave the house.
'For example, Chloë was too scared to make her Brownie promise in front of all the other girls and leaders, so Lynda supported Chloë with one-to-one support, and she made her promise away from others as not to draw attention to herself.'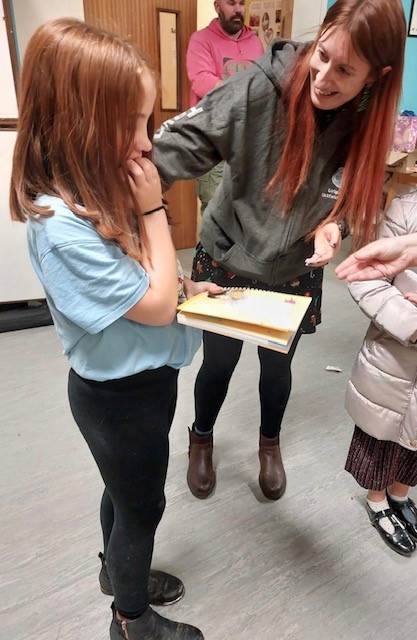 'Also, Laura fully understands that Chloë cannot take part in trips away from the hall as she requires, structure, continuity and not being far from home,' adds Lisa.
'I truly believe we could learn a thing or two from these amazing ladies who volunteer their time to bring great happiness to these young girls.
'Thank you, 2nd Uckfield Brownies, for helping Chloë make special memories in her childhood.'
And at 1st Merry Hill Rainbows, 7-year-old Agnes has been welcomed with open arms by her leaders, Sophie and Fiona.
'Sophie has bent over backwards to make sure everything was in place to support and welcome Agnes,' says Agnes' mum, Heidi.
Before Agnes, who's autistic and has severe learning difficulties, started at Rainbows, Sophie sent photos of the location in advance so we could prepare her and asked lots of questions about how to support her.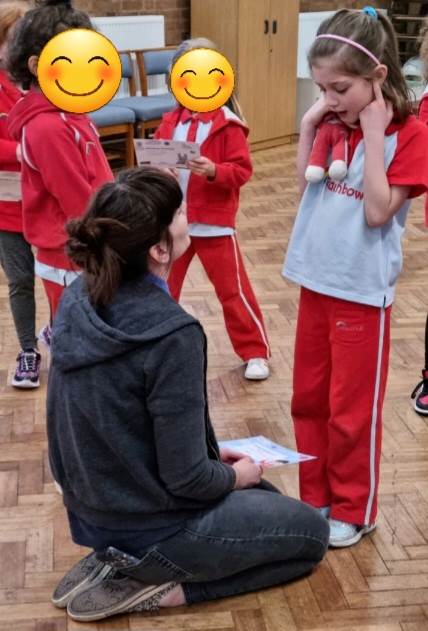 'This inclusive and supportive environment transfers to the other children, who have an been incredibly welcoming and supportive of Agnes, and she loves going to Rainbows every week,' says Heidi.
'We really appreciate how much progress she has made with girls her age, as a lot of groups would not be willing or able to accommodate her.'
There are lots of ways to support neurodiverse members. You could have a chat with them or their parents or carers. Or if they're a volunteer, have a chat about the how your team can help support them in unit meetings. You can also learn more about including all at Girlguiding. Or visit the Neurodiversity Celebration Week website to find out more and download free resources.
Supporting disabled members and girls