Our guiding stars honoured by Queen
We caught up with some of our amazing members recognised in the New year's Honours list
Zoe, Digital team
10 January 2019
We think Girlguiding volunteers are extraordinary.
They give their time – week in, week, out – so that girls can have amazing adventures and opportunities.
So we were really excited to see some of our members recognised in the New Year's Honours List 2019, for services to Girlguiding and their communities. We caught up with them on what they love about guiding and what keeps them coming back.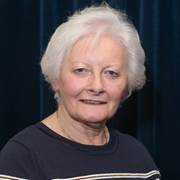 'I've had many a laugh along the way'
Joyce Tulloch, BEM for services to Girlguiding and the community in Orkney
'In 1981 I was asked to help with the local Guide unit. Having never been involved as a child, I knew nothing of the organisation but said I would give it a go. 38 years later I am still involved at county level as camp adviser. I was county commissioner for Orkney from 1992-1999 and retired from the unit in 2014.'
My favourite thing about guiding is…
'I enjoyed camping and cooking out of doors which is one aspect of guiding that all girls love. I have made life-long friends and travelled to places I probably would not have visited, for example Our Chalet, and had many a laugh and experience along the way. In 1991, along with two leaders, I took a group of 12 girls to a camp in Connecticut USA and ended up sleeping in a school because of Hurricane Bob!'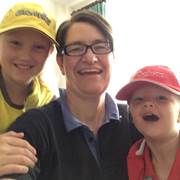 'It's being able to give back...to today's girls'
Helen Clarke, MBE for services to Girlguiding
'I was a Brownie, Guide and Ranger in Oxfordshire, went off to university, missed being involved, so walked into my local church hall and the rest is history! I was warmly welcomed by the Guide unit in Sheffield and later took over when the leader retired. I took on other roles including district and division commissioner, deputy chief commissioner for North East England and musical director for more than ten shows for Girlguiding Sheffield! I'm now chair of Girlguiding Sheffield's Guiding development group. I received a Laurel award in 2015, a few years after my Mum was awarded one too.'
My favourite thing about guiding is…
'Being able to give back opportunities to today's girls and young women in return for all the amazing opportunities I've had. Girls get so much out of Girlguiding. If I can play a small part in that, either directly or by giving our brilliant volunteer leaders the skills and confidence to deliver, then I'm happy!' I keep giving my time because of the…'fun, friendship, new experiences and, now having a family of my own, seeing the benefit that my two girls gain from being part of our amazing movement.'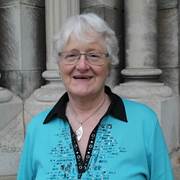 'I have camped every year since I became a Guide at 10'
Jacqueline Weir, MBE for services to the community
'I have been involved in guiding since I joined as a Brownie. I became a leader in the 41st Belfast Guides when I was 18 and I've been there ever since! Over the years I have held all sorts of roles at both local and country/region level including that of Deputy Chief Commissioner for Ulster. I am currently Training Co-ordinator for Ulster and a Division Commissioner. Girlguiding has given me so many opportunities I would not have had otherwise.'
My favourite thing about guiding is...
...camping. I have camped every year (with just one exception) since I became a Guide at 10-years-old, so summer camp this year will be 54 years! Through guiding girls and young women get to build confidence and resilience. Resilience is something young people need, to cope with mental health and wellbeing. They also learn to be good citizens and play a role in their community as they grow up. By giving time to Girlguiding I can play a small part in helping girls fulfil their potential. And on a lighter note, it's the fun and friendship. As a very good guiding friend of mine says as we set out for yet another guiding activity or event 'I'm sure if we stayed at home, we would only have to clean the windows'!!!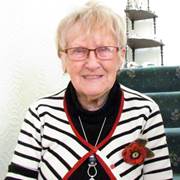 'From the first night, that was me hooked…'
Ivy Lee, MBE for services to Girlguiding in 2018 New Year's Honours
Ivy, Vice President of Girlguiding Ulster, was awarded an MBE in 2018 in honour of her inspiring work. Watch Ivy talk about her 81 years in guiding and working with girls in this film.
Mary Lewis Machin
MBE for services to Girlguiding
Further congratulations goes to Mary Lewis Machin, County Ambassador at Girlguiding Ross-shire. Mary received an MBE for services to Girlguiding and the community in Ross-shire, in the Highlands of Scotland
Be an inspiration for girls and young women
Join our inspiring volunteers making a difference to girls and young women (and having a lot of fun along the way).
Volunteer for us
Want to get involved? Register your interest with us and join our fantastic network of volunteers.