Your stories of making the Promise in unusual places
Our members share their stories of making the Girlguiding Promise in unusual, unexpected and downright adventurous places
Zoe, Girlguiding Digital team
20 December 2018
Upside down, underwater or at a wedding?
Wherever you do it, making the Girlguiding Promise is a special occassion. It's when a girl commits to do her best, be an active citizen, help others and develop her spiritual side. And with Girlguiding members being an adventurous bunch, lots of them have found pretty adventurous and unusual ways to make it.
From the adrenaline inducing to the unexpected, we've loved reading stories on Facebook about our members making their Promises in unusual places. So we've picked our favourites here to share with you too.
These girls dived into the deep end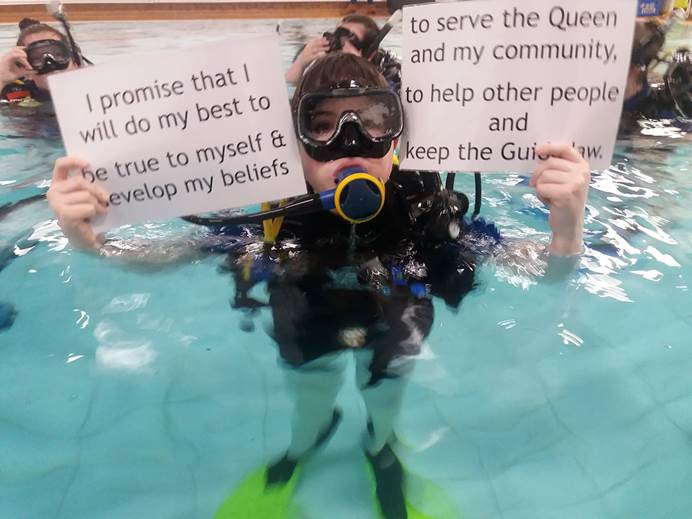 We had two girls make their Promise underwater with laminated words. - Lynda, 41st Blackburn Guides
Standing up in a punt on the river in Oxford (with one of the Rangers soaking wet having fallen in first!)

- Selina, 1st Osney Rangers
1st Coquetdale Guides made their promise at the bottom of a swimming pool while scubadiving, making it in sign language! Sarah, Leader
I retook my Promise in Ghana at the bottom of Wli waterfall with ten other Guide leaders. We were volunteering at the Eugemot orphanage. Tamara, Assistant Leader, 1st Cold Ash Brownies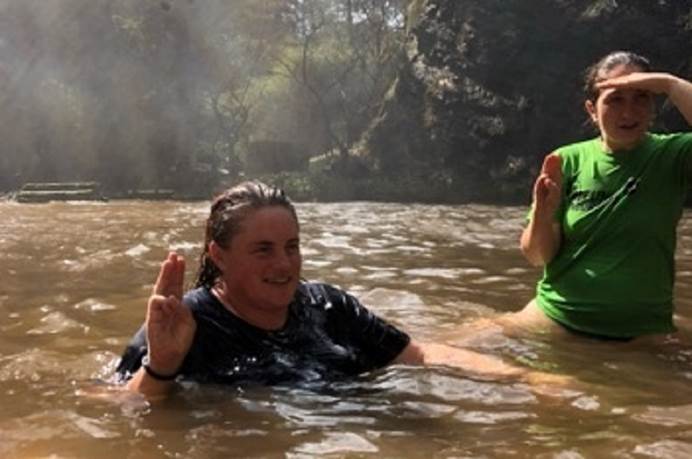 Sometimes friends, family and the famous get involved
Earlier this year, Brownie Lily made her Promise at New Scotland Yard in the presence of Cressida Dick, Commissioner of the Metropolitan Police. The group made history on its visit, being the first ever uniformed youth group to visit New Scotland Yard and meet with the Commissioner. – Angela, Fulmer and Farnham Common Brownies
A very small seven-year-old Brownie made her Promise under the Eiffel Tower. She'll never forget it and neither will I. We live streamed it to her mum back in the UK so she could watch too 😀 - Rachel, Brown Owl, 2nd Loughborough Brownies

Some of our girls made their Promise on the ice after being taught curling by a Team GB Winter Olympic silver medalist 🥈. - Sarah Jane, Snowy Owl, 3rd Prestwick Brownies

At the Royal Wedding 🎩 I enrolled one of the rangers at the Mall whilst waiting for the service to start and watching guests arrive. - Marie,1st Armley Rangers
I enrolled four of our Brownies outside the church after my wedding. My mum is Brown Owl, my sister is an assistant leader and our congregation included scouters and guiders. So I made every guest who had ever made their Promise join in too, including all my bridesmaids, parents, aunt, cousins and friends 😂 - Donna, 1st and 2nd Bracebridge Heath Brownies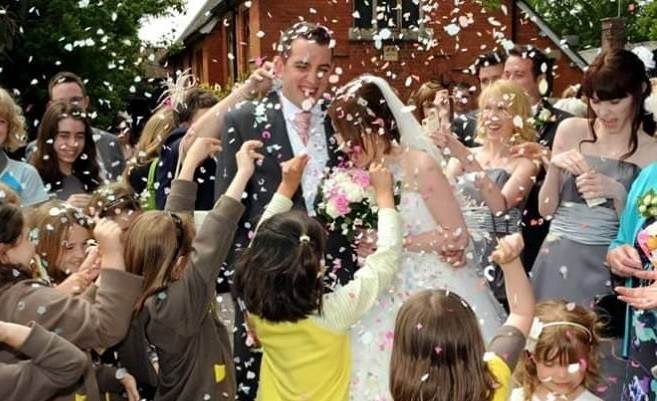 Some make their Promise with white-knuckles
One of ours made hers at the top on the Pepsi max ride at blackpool. Very impressed as she was too scared to go on any other big rides! She was adamant she was going to though! Jenny, Leader, 90th Hull Guides
We've had some make their Promise on Swarm at Thorpe Park. Promise on the ascent, with "LaaaaaaaaAAAAAAAAAAAW!" on the way down 😂 - Georgina, Leader, Luton South Division Rangers
I made my adult Promise this summer in a small four-seat airplane over Torgau in Germany. - Zoe
Others just hang out
We just did ranger promises today hanging from the ceiling of a shopping centre!! (on an aerial assult course!) We are a new unit and these were our first promises. Kirsty, Leader, Bennochy Rangers
We had six Guides make their Promise last week at an aerial hoop session. Two were together upside down hanging from the hoop. Sharon, Leader, 24th Stockport Guides
And if girls want adventurous Promises then that means adventure for volunteers too...
My favourite was in a puddle! We were on a moonlit walk in winter. Some chose near our local windmill, but 3 wanted there's in the deepest puddle they could find. So of course we agreed. They had wellies on, I wasn't so lucky... But it was a Promise ceremony to remember 😍 Sue, Assistant Leader, 3rd Dereham Guides
Lots of 1st Barlborough Guides like to make their Promises at the top of a tall climbing frame in a local country park... the trouble is that the leaders can't climb that high anymore so we pin their Promise badges onto their shoe laces or trousers... - Lisa, Leader
While jumping on a trampoline, not so much fun for me having to bounce along 🤣 - Emma, 174th City of Edinburgh Guides, Leader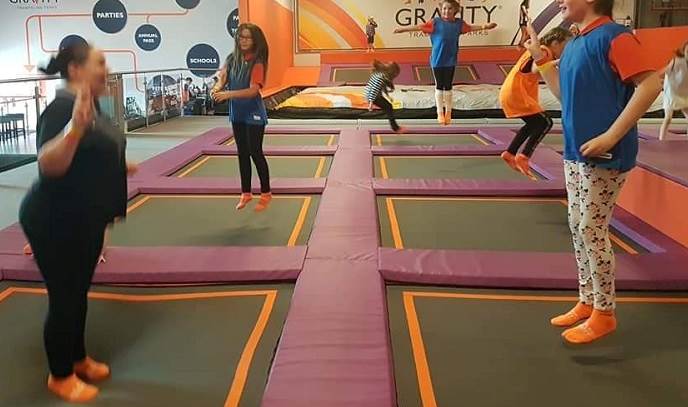 But things don't always go to plan...and then there's the British weather...
Most special was enrolling seven Rangers in front of the Taj Mahal this summer but the funniest was enrolling a couple of Guides when we did raft building. The raft was rapidly sinking so we had to do it really quickly! - Sarah, Leader,1st Somercotes Guides and Alfreton Rangers
We enrolled six Rangers in one of the huts at Foxlease during the heaviest downpour at Wellies and Wristbands this August! Damp but happy - one of the most joyous Promise ceremonies ever! - Sophia, Leader, Bearsted Rangers
And finally...the prize for the most unusual goes to...
IKEA bathroom section! The Guides were looking at budgeting and had to design a bedroom on a budget of £500. The girls were making some very sensible choices and tested the quality of the products on display to see if it was worth the money. As a few of our Guides were due to take their Promise we asked them to choose a location and they chose a shower unit in a bathroom!! - Kayleigh, Leader, 77th Bradford Ebenezer Brownies and Guides
Two of our girls stood in an ice cream van to make their promise and then pulled their own Mr Whippy's 😁 - Lisa, Assistant Leader, 3rd Abingdon Guides
In 1992 I had a Guide who wanted to have her Promise in a pig pen. I said yes if you can find a suitable one and a week later she said she found it. She made her Promise in a pig pen surrounded by piglets and it turned out she was a collector of all things piggy 🐷 - Beverly, Leader and Division Commissioner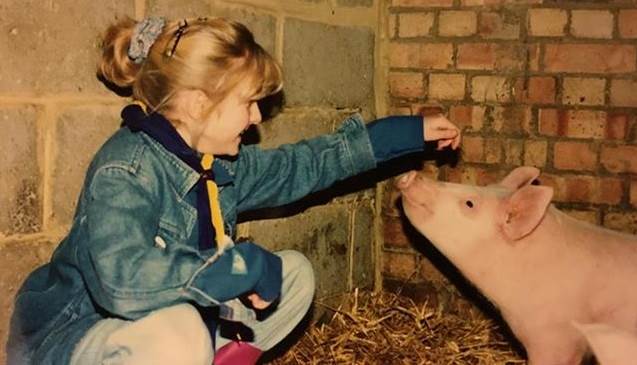 We loved Beverley's pig pen Promise story because where you make your Promise is up to you. Whether it's with your favourite animals, up a tree, under the sea or simply in your unit surrounded by your friends.
Read more Promise stories on Facebook
Read more stories of making the Promise in unusual places - and share your own - on our Facebook page