I want to make it easier for girls to have adventures - preferably wet ones!
Moria Ledbetter and Dawn Scott are our water advisers
We offer lots of different outdoor activities, including on the water.
We're supported by a national outdoor team that help volunteers feel confident to take members of their unit on new experiences. Moira Ledbetter and Dawn Scott are our water advisers, and their work means more girls can get wet, have fun and learn new skills.
Moira is an assistant leader with a Guide unit in Dundee and works in a university as a research assistant.
'I love the opportunity to help leaders take the girls out, I wanted to make it easier for girls (and leaders) to get outdoors and have adventures - preferably wet ones, but I'm not fussy!'
She's helped update the requirement for water activities from being able to swim 50m to focus on being confident in the water. Her goal is for every girl and leader to have an opportunity for a new and different adventure ever year.
Moira has been inspired to get adventuring by a book about Freya Hoffmeister, who sea kayaked solo around Australia, saying is it 'was pretty awe inspiring. I'd never thought that was possible let alone solo'.
A coach Moira met at university got her into kayaking and persuaded her, that anyone, including herself, can coach if they want, and Moira says: 'I've not looked back since!'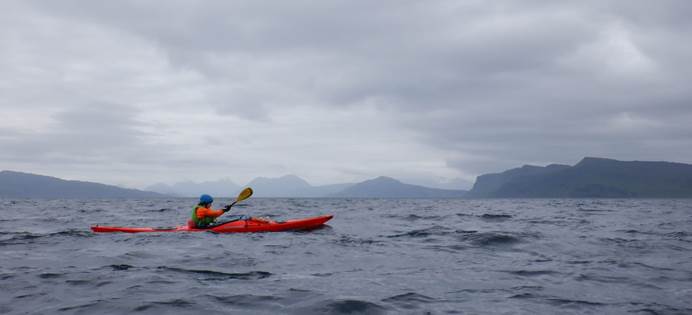 Dawn Scott is our other water adviser and loves the fact that she can support volunteers to take their girls into the outdoors and get out on the water safely.
'My inspiration for adventure is discovering new things, new places and new experiences,' says Dawn. 'Whether it is a walk in the woods or a paddle on the river there is always something new to experience.'
Dawn hopes to make an impact across the country, helping volunteers to gain confidence and get more young members outdoors.
Inspired to get adventuring?
Check out the adventure activities you could do with your girls. If you have any questions email [email protected].
Explore the great outdoors with your girls