Women's equality: the next 100 years
As we celebrate 100 years of women's suffrage, we asked MPs about the changes they hope to see in the next 100 years
Zoe, Girlguiding Digital team
20 November 2018
Life has changed a lot for women in the past 100 years.
For a start, all of us over 18 can now vote. We can have a mortgage without a male guarantor too, we're entitled to equal pay (although only since 1970!) and we've even been into space. But there's still plenty of work to be done.
This Wednesday 21 November is the 100th anniversary of the Parliament (Qualification of Women) Act 1918. The Act allowed women to stand for election to the House of Commons for the first time. To mark the date, we asked three current MPs (who also happen to be women) about the changes in gender equality they hope to see in the next 100 years.
Join the conversation on social media with #Vote100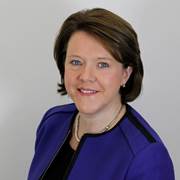 Maria Miller, MP
Maria Miller has been the Conservative MP for Basingstoke since 2005.
She is the Chair of the Women and Equalities Select Committee. Maria also held the position of Women and Equalities Minister in Government, from October 2012 to April 2014.
We asked Maria Miller MP what changes she hopes to see...
I want every girl no matter where she comes from to have the opportunity to be her best; to grow up free from fear of harassment and pressure to conform; free to be herself and to go as far as her talents, imagination and hard work will take her.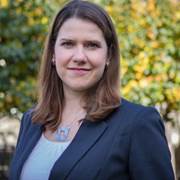 Jo Swinson, MP
Jo Swinson is the Liberal Democrat MP for East Dunbartonshire. She is Deputy Leader of the Liberal Democrats and their spokesperson for Foreign Affairs.
Jo was also Women and Equalities Minister in the Coalition Government from June 2014-May 2015.
We asked Jo Swinson MP what changes she hopes to see...
Over the next 100 years I want to see equal power between men and women become the norm. I want equality in politics, in business and across society as a whole and everyone can play their part in achieving that goal.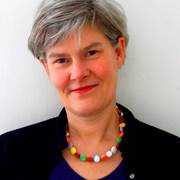 Kate Green, MP
Kate Green has been the Labour MP for Stretford and Urmston since 2010. She is a member of select committees including the Home Affairs Committee. She was also Shadow Women and Equalities Minister from September 2015 to June 2016.
Shadow Ministers are MPs from the largest political party not in Government who are responsible for particular areas for their party.
We asked Kate Green MP what changes she hopes to see...
Women make up more than 50 per cent of the population, but today, still fewer than a third of MPs are women. I want equal representation of men and women from all backgrounds in Parliament by 2118 – and preferably a lot earlier!
Kate went on to say that there's more to the equal representation of women than just representation in Parliament. She says "We need more women in senior positions in every walk of life: running businesses, leading universities, running local councils. And we need to make sure we maximise the potential and talent of every woman, so she can excel and thrive. That includes calling out the sexism and misogyny that insults, demeans and tries to scare women off from doing what they want, both online and elsewhere. Our society needs a cultural change to stop casual sexism ever being seen as 'just a joke' or something women and girls have to put up with."
Kate finished by saying that "I'm determined we won't have to wait a hundred years for change, and with fabulous organisations like Girlguiding empowering young women, I'm sure I won't have to! I'll be campaigning right alongside young women, future women leaders, a generation of young women with so much talent and energy to offer, so that every woman can achieve her goals, and everyone in society will benefit."
How we've been celebrating Vote 100
2018 marks 100 years since some women first got the right to vote. Over the past year, we've been celebrating this milestone with a series of activities, events, blogs and a very special commemorative badge. You can explore everything we've been up to over 2018 - and pick up your own badge - on our Vote 100 page.
Share your story
Have you got a story to tell? We're always keen to hear and share tales of what you've been up to with Girlguiding.