How to have a sustainable Christmas
Here are some handy tips to help you have a more sustainable Christmas this year
Stevie, Girlguiding digital team
09 December 2019
Christmas can be a time of excess but with a little bit of planning, you can make this festive season a more environmentally friendly one.
Choose recyclable wrapping paper
Did you know that some wrapping paper can't be recycled? Recycle Now suggest steering clear of foil gift wrap and anything with added glitter. If you're not sure if it can be recycled or not, try the scrunch test.
Crumple a piece of wrapping paper - if it unfolds when you open your hand, it can't be recycled. Paper that stays scrunched up in a ball is safe to put in the recycling - Recycle Now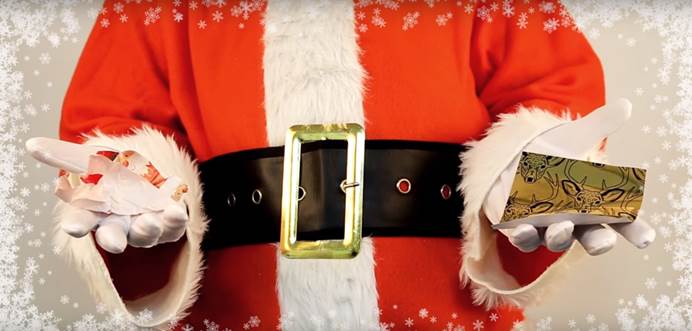 Christmas trees
If you're choosing a real tree, make sure it's recycled properly when you're finished with it. Local authorities often arrange drop-off points or special collections of trees in early January so they can be turned into chippings for use in local parks and woodland areas.
You can use this recycling locator tool to find out what your local authority collects and when.
Pass on any unwanted gifts
You may not want that third pair of socks you've been gifted, but someone will! Give unwanted gifts to charity shops, or if they're edible, take them along to your local food bank.
Cut back on food
Over four million Christmas dinners are wasted during the festive season which doesn't just have an impact on your wallet, it has an impact on the environment too. To save on food waste, always shop with a list and find clever recipes to use up your leftovers - and remember to buy veg that doesn't come wrapped in plastic!
Remember your reusable bags
It can be easy to forget when you're Christmas shopping, but taking enough reusable shopping bags with you will stop the need for emergency plastic ones.
Gifts with a difference
You can help the environment when buying your gifts. Look for fair trade or organic versions where possible and remember to buy gifts that come with minimal plastic wrapping. You can even shop some of our reusable water bottles and stacking cups on the Girlguiding shop! And if you want to try something different, why not give the gift of an experience instead?
With a bit of imagination, you can create a gift that will be valued for the thought that has gone into it as well as the enjoyment it brings – and it won't end up gathering dust - Recycle Now
Rethink Christmas crackers
Do you really need crackers with plastic toys in them? There are now lots of options for people who are environmentally conscious but still looking for that bang at Christmas dinner. Here are some ideas.
Recycle your batteries
There are lots of ways that you can recycle old batteries. Since 2010, any shops selling more than 32kg of batteries must provide recycling points in store. Also, many local authorities now collect batteries as part of their usual recycling offer. And if you want to double-check what festive things can and can't be recycled, take a look at Recycle Now's guide.
#PlasticPromise
As part of your sustainable Christmas, why not make your Plastic Promise and commit to finding a way to reduce your plastic use in 2020?
Make my promise