Meet Rachael, one of our new volunteers
Why mum Rachael volunteers at Rainbows
Zoe, Digital team
03 May 2019
In 2018 we launched our #InspireGirls volunteer recruitment campaign. It's all about recruiting new volunteers to join Girlguiding and help us offer amazing experiences to even more girls and young women.
The campaign's already encouraged lots of new volunteers to sign up and we're always excited to hear from them. So we spoke to new parent volunteer Rachael, AKA 'Jasmine'.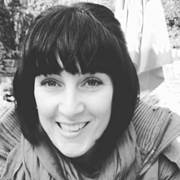 Introducing Rachael
Rachael's two daughters are members of 22nd St Marys Brownies. Rachael was inspired by the campaign and is now a unit helper at 23rd St Marys Northampton Rainbows.
Where did you see the #InspireGirls campaign?
I saw the campaign on the 22nd St Marys Brownies Facebook page, shared by my daughter's Brown Owl, who is also the leader for my Rainbows unit.
What made you sign up to become a volunteer for Girlguiding?
I've wanted to take on a voluntary role in my community for a few years now. We've lived in our area for 15 years and I've benefitted from many community groups over the years, particularly since having children.
The guiding units at St Marys do a great job providing an opportunity for girls to come along, join in and have fun. I know that they're run entirely by volunteers and I wanted to 'do my bit' to help ensure the units can continue.
I was a Brownie and Guide, so I know first-hand what a great opportunity guiding can offer girls.
It's great to be able to experience trips, camping and other adventures some girls just wouldn't get the opportunity to do otherwise.
Some of my happiest childhood memories are of guiding adventures. I've seen that my own children have also thrived in guiding.
What have you enjoyed most about volunteering so far?
I enjoy spending time working with children, helping them learn, understand, have fun and be their best. They're a lovely group of girls and they made me feel welcome immediately, as have the leaders. I see many of the Rainbows out and about as many of them attend the same school as my children. I love that they smile and wave across the playground when they see me.
Put simply, I enjoy that it makes me feel like I'm making a little bit of a positive difference to a young person's childhood.
Why did you decide to volunteer at a different unit to the one your daughters attend?
I chose not to help at my daughters' Brownie unit because one of the main things I think girls can get from guiding is independence. My daughters are a little shy and I wanted them to develop their confidence away from me. I wanted them to experience things like sleepovers and camps independently, as I felt they wouldn't get the same benefits out of those experiences if I were there.
What have you learnt from being a volunteer for Girlguiding?
The first thing I learnt was that we all lead such busy lives these days, but it's always possible to free up an hour or two a week to give your time for a good cause. And the feeling that you've helped in some way is reward enough.
If you could describe being a volunteer in 3 words, what would they be?
Fun, interesting, rewarding
What would you say to people who're thinking about volunteering?
Go for it! I'm certain you won't regret it.
Could you volunteer too?
We always need new volunteers. So if you've been inspired by Rachael's story, find out how you can get involved by registering your interest online or speaking to your daughter's leader.
Register your interest in volunteering