How we're transforming GOLD
GOLD coordinator Caroline Brown on exciting developments to our international programme
Caroline Brown, GOLD coordinator
11 April 2023
Guiding Overseas Linked with Development (GOLD) is our sustainable guiding development programme.
It supports Girlguiding UK members and our guiding and scouting sisters around the world to share, learn and grow.
We know that it's an amazing opportunity for our members aged 18 to 30 – when we completed a review in 2019, previous participants told us things like 'GOLD made me who I am today' and 'GOLD is still, 27 years on, the single biggest thing I have done in my life.'
Since it first began in 1991, GOLD has evolved and changed. But Girlguiding is a movement, and as our world changes, we need to maintain our momentum.
Most recently, we've introduced virtual partnerships and support for post-project pathways to help participants bring their skills and passion back to Girlguiding in the UK.
In 2024, we are planning the first ever GOLD project in the UK, partnering with a team of young members from the Greek Guiding Association to deliver sessions for our members on international leadership. This GOLD project will reach more UK members than ever before and bring the excitement of international guiding home.
We'll use what we learn from this pilot to shape our next adventure. From now until 2025, we will be looking at how we can transform GOLD to better meet the needs of Girlguiding UK and our partners around the world.
Our vision is to create a model that is even more impactful, more inclusive and more equitable.
To make this a success, we will be pausing GOLD for 1 year in 2025. This will give us the time and space to re-design GOLD.
As there will be no GOLD in 2025, there will be no Go for GOLD (our current selection event) in 2024. Applications for the re-launched programme in 2026 will open in 2025.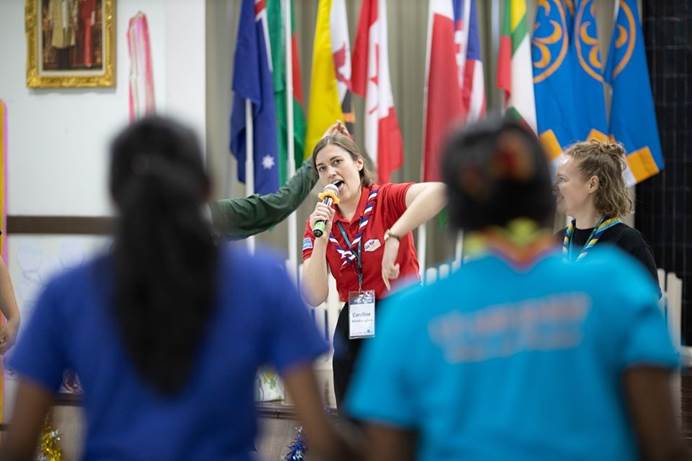 I'm coming to the end of my term as GOLD coordinator, so we're looking for some new volunteers to join the international team and take on this exciting challenge. You would take over delivering the GOLD in 2024 and lead on shaping the future of the programme. This is a fantastic opportunity to be part of an incredible team of staff and volunteers and to create the best possible international experiences for our members.
Do something unforgettable
There's always a way that you can get more involved with Girlguiding. We have events and opportunities for all ages across the UK and around the world.