A great adventure on the great wall
A group of intrepid trekkers took on the twists and turns of the Great Wall of China to raise funds for Girlguiding. Here trekkers Chris and Rebecca share the adventure.
Chris and Rebecca
18 November 2017
In September, 32 of our supporters took on the Great Wall of China to raise funds for Girlguiding
Over 2,000 years old, the Great Wall winds its way through wooded countryside and up and over hills. The 10-day trek saw the team tackle steep slopes and thousands of steps, all while taking in the sights and sounds of rural China.
The challenge formed part of Girlguiding's exciting programme of fundraising events that take place every year. Next year's challenge? Trekking the Inca trail in Peru to Machu Picchu. Everyone's welcome - you don't need to be a member of guiding to take part.
Here our Great Wall trekkers Chris and Rebecca tell us about their journey of a lifetime.
'Everyone had their own strengths' - Chris
'For me, Girlguiding is challenge, fun and friendship. This latest adventure was no exception; in fact I believe nothing I have ever done, or will do, will top it. As a guide leader, I believe I am volunteering to deliver experiences to girls to support their development, self-esteem and discovery of themselves and the world. You need to know that all this and more is available for you too.
Having already taken part in the Paris to Geneva Girlguiding cycle challenge, I knew that any further event would be safe and challenging but achievable. I was not disappointed. It was a unique opportunity to visit a part of the world I would not otherwise go to.
The best bit? The camaraderie, the team support, the views, the whole adventure
With over 30 participants I thought the group would be too big, but it was fine as we could chat to different people. I wondered if I would be fit enough, too old or out of my comfort zone but it wasn't a competition. Everyone had their own strengths which added to the depth in the group. We are keeping in touch and aim to have a reunion walking Hadrian's Wall. Going to China has left me yearning to travel more.'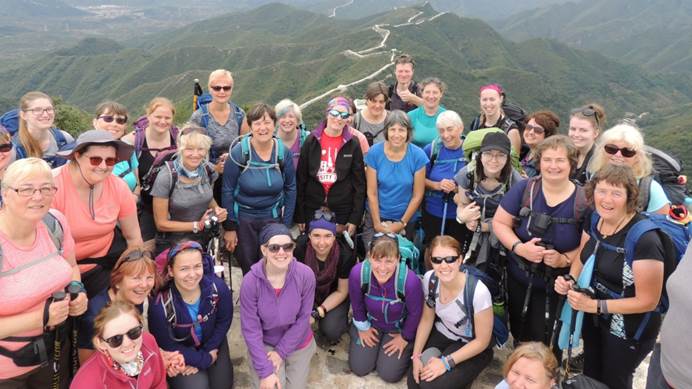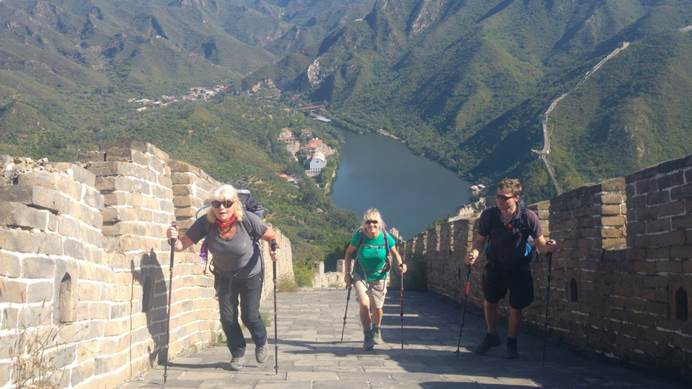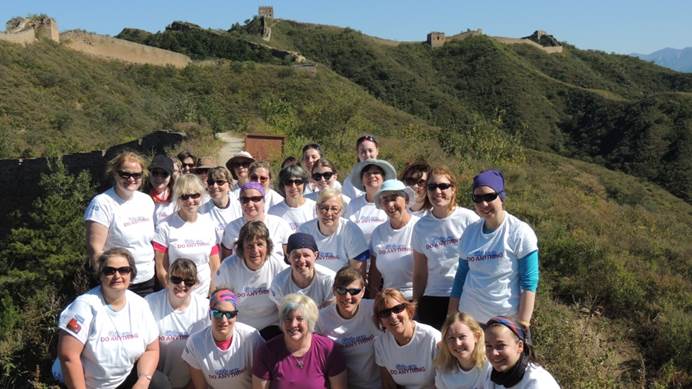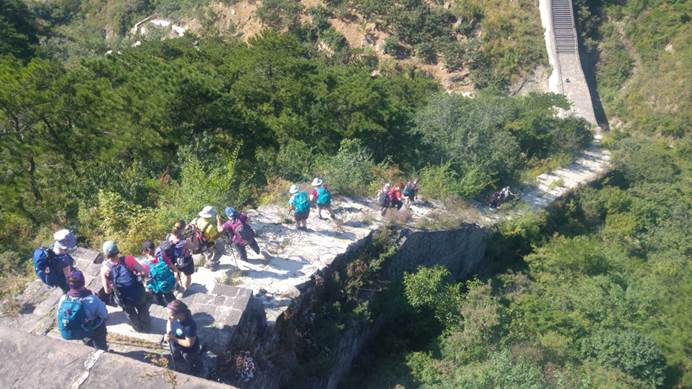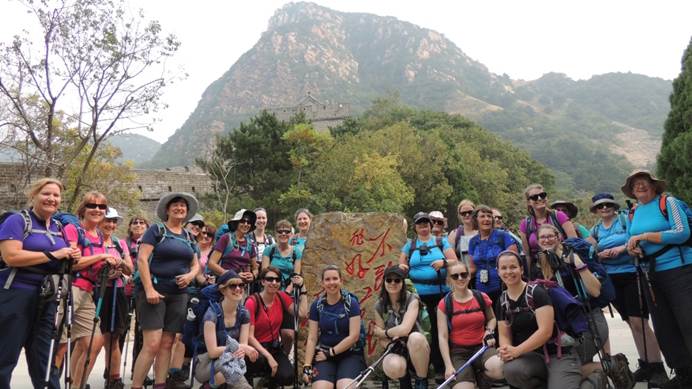 'I decided to challenge myself' - Rebecca
'As a Brownie leader, I challenge my Brownies each week to try new things and at 6th Whitchurch Brownies we are not allowed to say we can't do something!
I have been training throughout 2017, finding beautiful walks as well as climbing lots of steps. For my fundraising, I organised a Zumbathon and District BBQ and campfire. The Girlguiding community and events officer has been very supportive and she completed the challenge with us.
Life is about adventures and creating smiles
We walked along different sections of the Great Wall of China - including parts of the original wall and wall that had been restored. The weather was kind to us and we had breathtaking views. All of us successfully completed the challenge and have raised £95,000 to help even more girls experience adventure with Girlguiding.
If you're considering taking on something similar, go for it! The Girlguiding team will ensure you can do it - creating friendships and fun along the way. You will have an amazing memorable adventure smiling all the way - just like I did!'
Explore the rest of the Girlguiding site