From the archive - guiding 1980s style
We take a look back at guiding magazine in the 1980s and 1990s - what we were up to, what we were wearing and what we were eating!
Zoe, Girlguiding Digital team
23 April 2019
When guiding member Helen got in touch to say she'd found a box of old guiding magazines in her loft and asked if we'd like them, the answer was a resounding yes! We've loved flicking through the old magazines from the 1980s and 1990s. In fact we loved reading them so much we wanted to share them with you too.
While the clothes and haircuts might have changed, some things are still the same. Girls are still having adventures, helping their communities and making life-long friendships.
Cover stories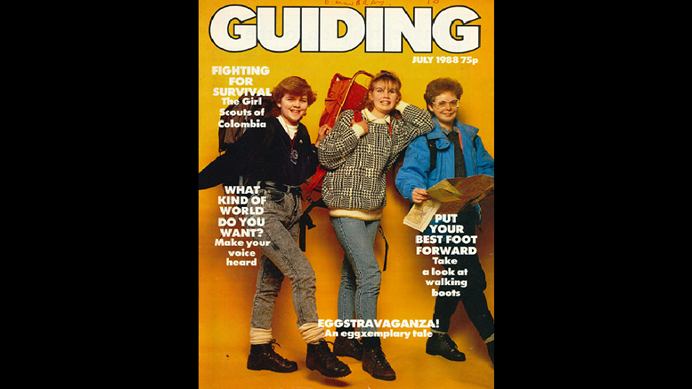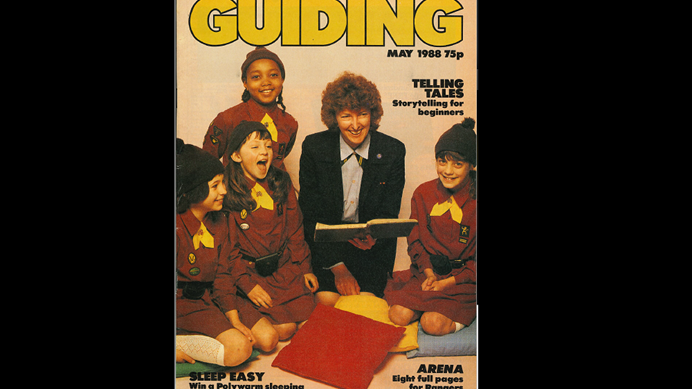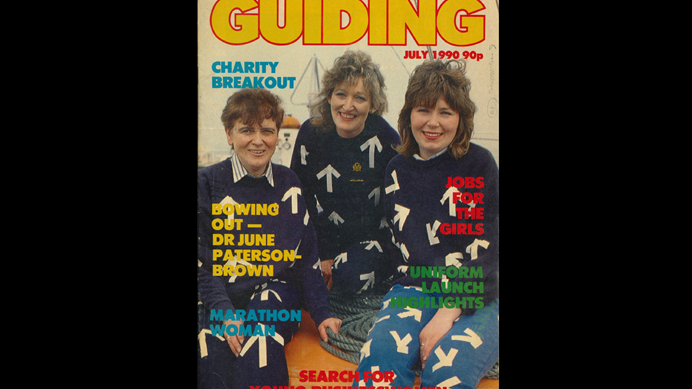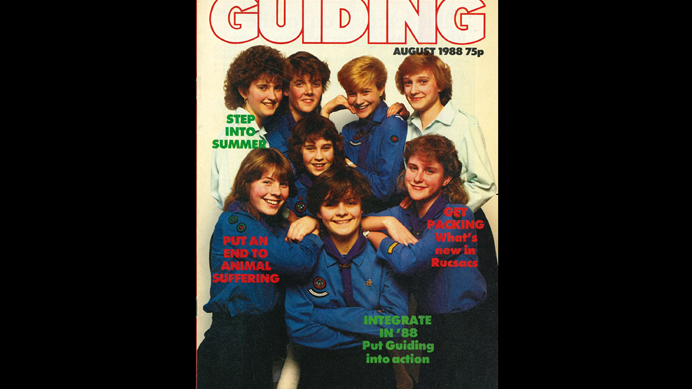 Our cover stories included everything from walking boots to making your voice heard, storytelling to marathons, the best backpacks and ending animal cruelty.
What we were wearing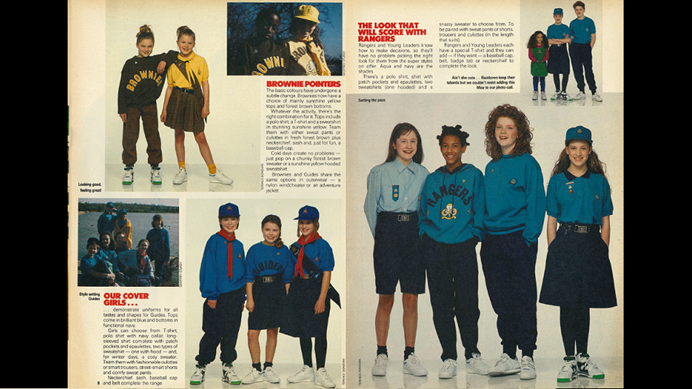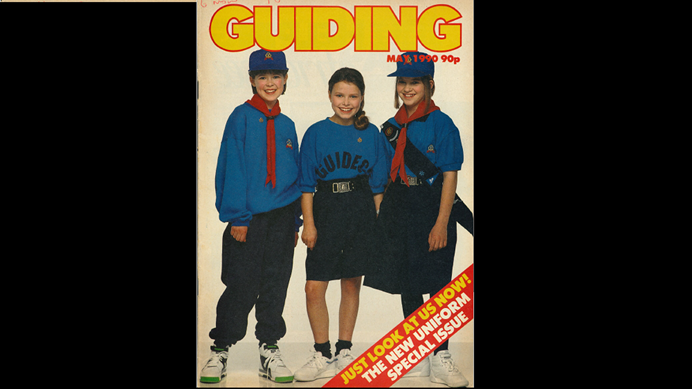 In the May 1990 magazine we launched the new '90s uniforms. Do you remember you or your unit wearing it? Or perhaps your mum or sisters did!
What we were doing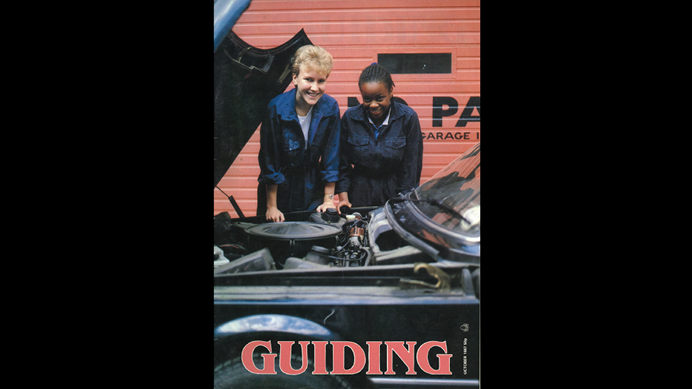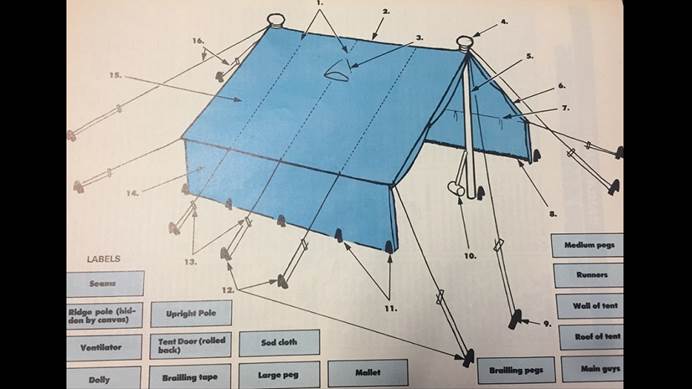 We were getting up to all sorts of adventures - from sponsored shoe shines to raise money for charity, to blowing bubbles on district days-out to breaking barriers as mechanics and camping (of course!).
What we were eating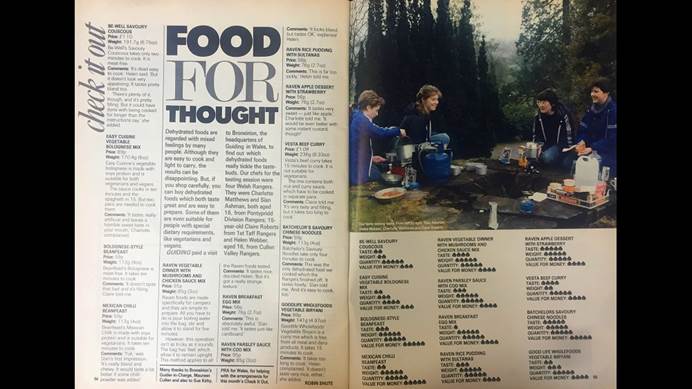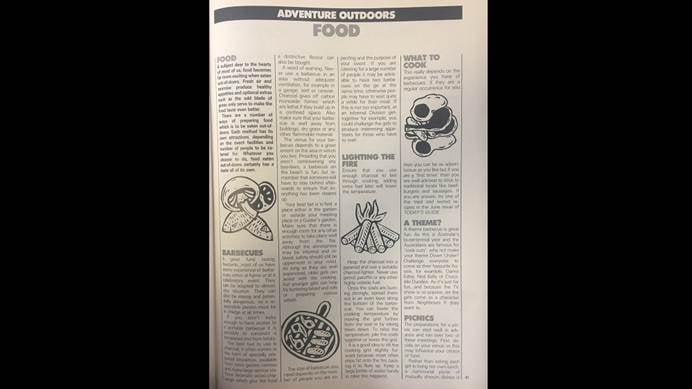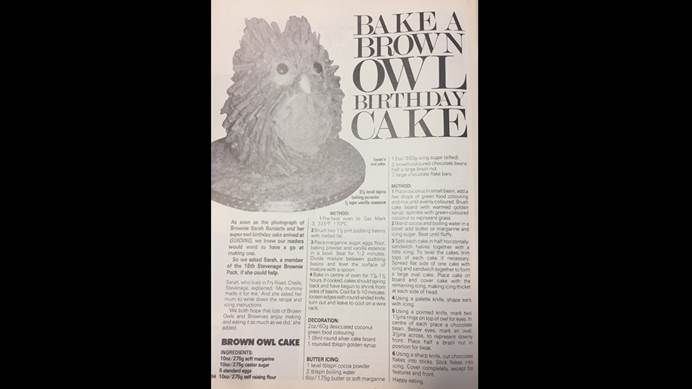 In the June 1989 issue, a group of intrepid Rangers put dehydrated foods to the test for our Food for Thought article. In August 1988, we ran a feature on cooking outdoors - from how to light a fire to what to cook. While dehydrated foods might not have caught on, cooking outdoors still tastes as good today as it did back then. And in another edition we shared a recipe for a Brown Owl birthday cake.
Check out the latest guiding magazine
Read the current edition of guiding magazine online and see what's changed and what's stayed the same!
Read guiding magazine online