Your Duke of Edinburgh's Award memories
From hiking in a gale to volunteering with us for the first time
The Duke of Edinburgh's Award (DofE) runs in more than 100 countries and any young person aged 14 to 24 (or 13 and in the school year of turning 14) can take the challenge on.
There are three stages, Bronze, Silver and Gold. And you can do them all with Girlguiding.
The award was started by Prince Philip in 1956 and includes four stages: volunteering, physical, skills and expedition. To get the Gold award, you also have to go on a residential trip.
When the Duke of Edinburgh passed away, we asked members for their favourite DofE memories. Some people told us it was how they first volunteered with Brownies, others went hiking abroad and one person even discovered a sport that they would then go onto play at a professional level.
Here are some of our members amazing DofE memories:
Barbara Littlechild
'I completed all three in the late 70s and remember my trip to Buckingham Palace to collect my Gold award. The expeditions will stay in my memory forever but perhaps the activity I enjoyed most was a National Trust camp for my residential section. We built a dam, cleared scrub on Box Hill and built a fence at the bottom which is still standing over 30 years later!'
Emma Fletcher
'Me and my Guiding buddies in 2008 at the start of our Gold expedition in the Pennines. We went to St James's Palace the year after to collect our award and got to meet Prince Philip. Great times!'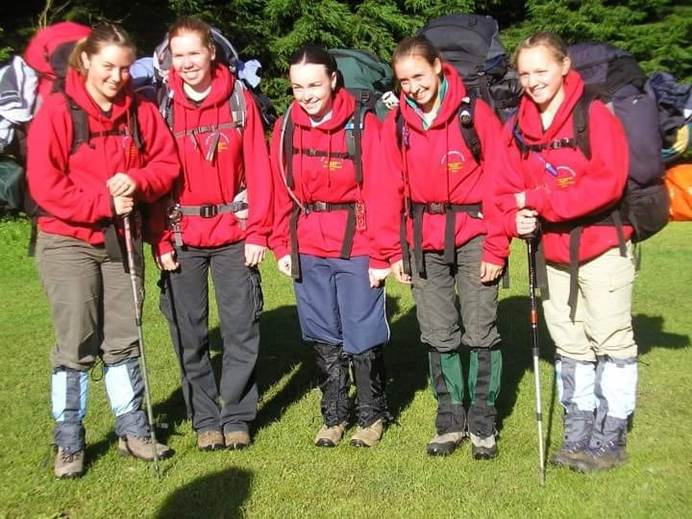 Sue Fisher
'Silver expedition along coast from Rhoose to Ogmore by sea and overnight in Marcross with lots of mice. The coastguard met us as there was blowing a gale in January (1974 I think) and they'd had reports of five girls walking the coast path! I was presented with my Gold in Buckingham Palace (1976) and my mum was told off for looking in the throne room on the way back from the ladies!'
Eve Melanie
'As part of The Duke of Edinburgh award I became a Rainbow leader, learnt T'ai Chi and completed an exploration around Malham; camping beneath Gordale Scar and walking 36 miles surveying the impact of tourism and people on the area. The award gave me confidence, resilience and a sense of responsibility and service.
'I met him in 2002 at the Gold award ceremony at St. James's Palace. He asked if anyone had completed part of their award in a foreign country. I said I had done part of mine when I lived in Japan and briefly explained what I'd done. Quick witted as ever, with a twinkle in his eye, he responded with the most irreverent, highly inappropriate comment which took us all by surprise! He showed genuine interest in what each person had done. It affords so many opportunities to those who are willing to take up the challenge to complete the awards. An incredible legacy.'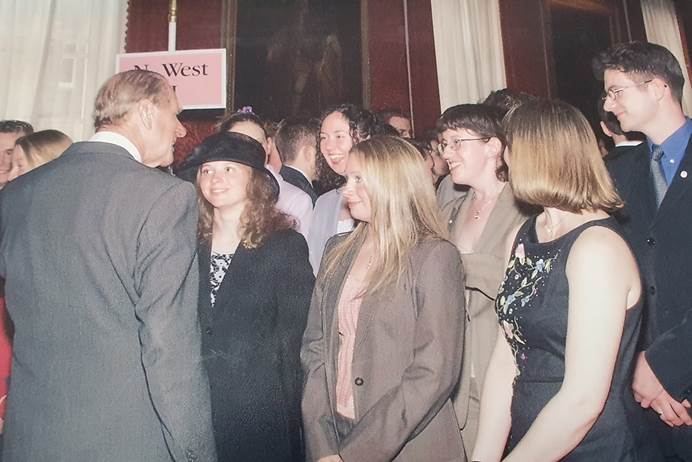 Ruth Harding
'I completed all three awards before I went to university in the late 1990s. Girlguiding was part of my volunteering section, and I organised the pack holiday as a young leader. My favourite memories were on our expeditions in the Peak District and in the Brecon Beacons. I remember being amazed how tall His Royal Highness was when I met him. Such a fab opportunity for young people.'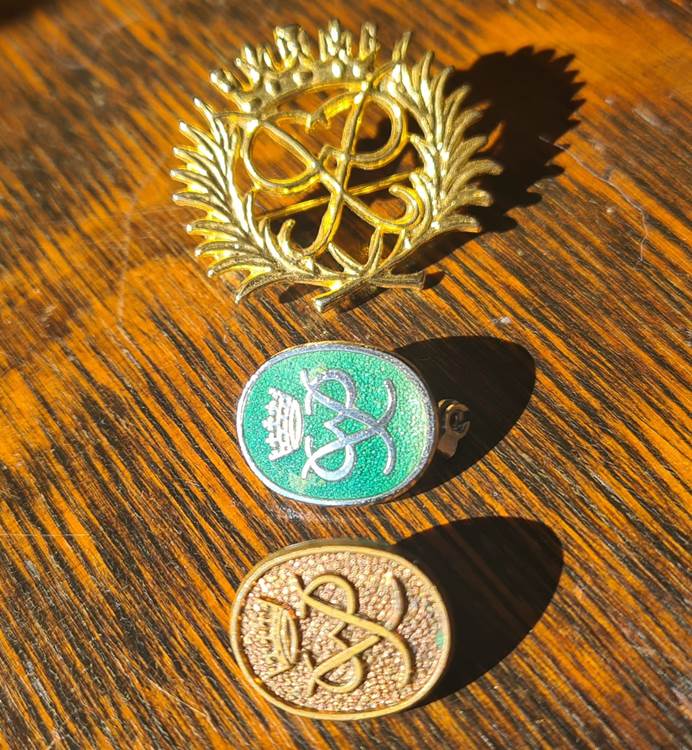 Inspired to take on the award?
If you're aged 14 to 24 (or are 13 and in the school year you turn 14), this is your chance to learn new skills, be challenged and, most of all, have fun.