Learn about LGBT+ history this February
It's LGBT+ History Month - here's a timeline of events for you to share and discuss in meetings
LGBT+ History Month takes place every February and it's a chance to reflect on the steps made towards LGBT+ equality and look at what still needs to happen.
For LGBT+ History Month 2022, we're sharing a timeline of inspiring historical events so we can reflect on the centuries of history that the LGBT+ community have, especially moments involving inspiring LGBT+ women. Test your knowledge whilst you're reading through the events. How many of the moments in history were you already aware of? And did you learn anything new?
Let's begin in in the ancient world
Around 610 BC: In history, the stories of men have been recorded more than women so, in the UK, there's not much information about LGBT+ women before the 1700s. But LGBT+ people, and LGBT+ women, have always existed. For example, Ancient Greek poet Sappho was born on the island of Lesbos. She often wrote about her love for women and adjectives coming from her name and place of birth, sapphic and lesbian, are used to describe to women who love women.
Pre-1900
April 1791: Diarist and 'first modern lesbian', Anne Lister, is born. She was later known as Gentleman Jack and married her partner, Ann Walker in what's thought to be the first official lesbian wedding in the UK. Most of her diary entries were written in code and no one could work out that she had written about being a lesbian until years after she died. Learn more about her life in the BBC drama based on her diary entries, called Gentleman Jack. This TV show is aimed at older teenagers and adults.
Late 1800s-1918: Lots of suffragettes and suffragists campaigning for the right for women to vote were LGBT+, including famous composer Dame Ethel Smyth, theatre director, producer and costume designer Ethel Craig and princess Catherine Duleep Singh.
1900 - 1950
1920: Lily Parr starts playing for Dick, Kerr's Ladies FC. Lily, born in 1905, had a romantic relationship with fellow teammate Alice Woods. In June 2019, a statue of Lily was unveiled at the National Football Museum in Manchester. She was the first female footballer commemorated with a statue.
1937-1942: Princess Catherine Duleep Singh was the daughter of the last Mahārāja of the Sikh Empire and grew up in Suffolk. As well as being a suffragist, she also played an important role in World War Two. Catherine and her lifelong partner governess Lina Schäfer moved to Germany in 1904 and helped rescue many Jewish families. Lina died in 1937 and Catherine moved back to the UK and housed German-Jewish refugees until she died in 1942.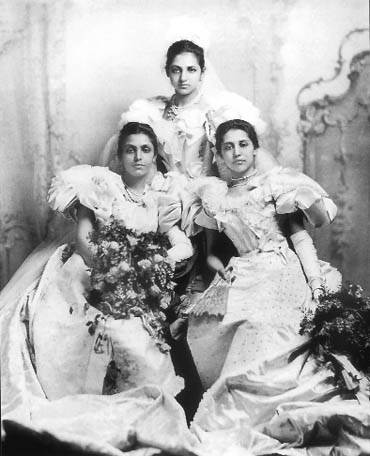 1950-2000
1951: Roberta Cowell is the first known British transgender woman to undergo reassignment surgery and have her birth certificate changed.
1967: The Sexual Offences Act 1967 partly decriminalises homosexuality but…
… in 1971: The Nullity of Marriage Act explicitly banned same-sex marriages in England and Wales.
1972: The first Pride is held in London and around 2,000 people take . Now, there are hundreds of Pride parades held across the country. 1.5 million people went to London Pride in 2019.
1980: The first Black Gay and Lesbian Group is formed in the UK. During the early 1980s, Black lesbian and gay groups in Britain began to emerge, such as the Gay Black Group. They faced homophobia, racism and, for women, sexism. It provided a space for intersectionality and continued until the 1990s. Stonewall has a great list of Black groups currently running.
1984: The National Bisexual Conference, now known as BiCon, launches.
1988: UK Prime Minister, Margaret Thatcher, introduces Section 28 of the Local Government Act The Act states that a local authority 'shall not intentionally promote homosexuality or publish material with the intention of promoting homosexuality' or 'promote the teaching in any maintained school of the acceptability of homosexuality as a pretended family relationship'. It has a massive impact on LGBT+ people over the next 15 years.
1994: Sandi Toksvig, a comedian, TV presenter and author, becomes one of the first celebrities to come out as a lesbian. She said that having three young children made her decide to come out, because there were no out lesbians in British public life, and she did not want her children to grow up ashamed of having two mothers. She was warned she might never work again, and the family faced death threats, going into hiding for some time. Sandi has gone on to have an impressive career, currently presenting QI and The Great British Bake Off.
1997: Angela Eagle becomes Britain's first MP to voluntarily come out as a lesbian. Other MPs had been 'outed' as lesbians, but they were forced to.
2000-present day
2000: Scotland abolishes Section 28. England, Wales and Northern Ireland followed in 2003 and the Isle of Man in 2008.
2004: The Gender Recognition Act 2004 is passed, giving trans people full legal recognition. The Act allows trans people to get a new birth certificate, but gender options are still limited to 'male' or 'female'.
2005: Organised in part by Lady Phyll, UK Black Pride addresses a lack of space for LGBT+ people of colour. It's Europe's largest celebration for LGBT+ of African, Asian, Middle Eastern, Latin American and Caribbean heritage lesbian and nearly 8,000 people go each year.
2005: The Adoption and Children Act 2002 comes into force allowing same-sex couples in England and Wales to apply for joint adoption.
May 2009: Carol Ann Duffy becomes the first female, LGBTQ+, Scottish poet to be Poet Laureate. She held the position until 2019. She's published dozens of poetry collections and is studied by a lot of students at GCSE and A Level.
2013: The first Trans Pride event takes place in Brighton.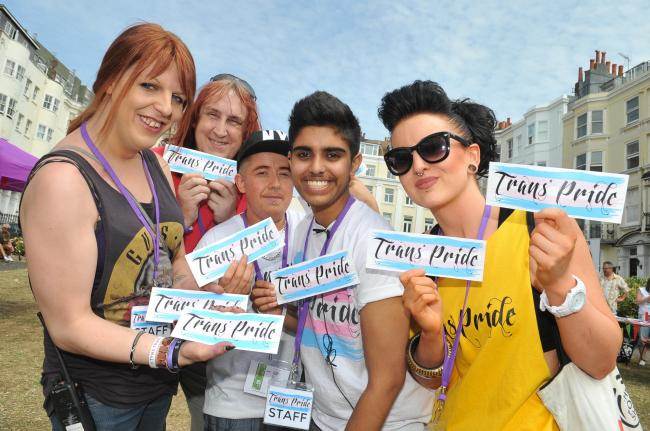 2014: The Marriage (Same Sex Couples) Act 2013 comes into force, with the first same-sex marriages in England and Wales taking place on 29 March 2014. LGBT+ couples can now have civil partnerships and marriages. Scotland allows same-sex marriage in 2014 as well.
2019: The first Bi Pride UK event is held, the first bi-specific Pride event in the UK and the largest bisexual gathering in history.
2020: Same-sex marriage becomes legal in Northern Ireland.
2021: The UK census includes questions on gender identity and sexual orientation for the first time, meaning that data can be gathered on the numbers of LGBT+ people across the country.
2021: The Government announces plans to legislate to ban conversion therapy, as well as setting up a new fund to increase the support available for survivors. Conversion therapy treatment aims to change a person's sexual orientation or to suppress a person's gender identity. It is based on an idea that being lesbian, gay, bi or trans is a mental illness that can be 'cured'. These therapies are very unethical and harmful.
Learn more about LGBT+ History Month, download official resources and learn about supporting LGBT+ members.