Camping gear must-haves
Recommendations for families, friends, couples, and backpackers
Summer is finally on its way, and what better way to take a break, explore new places and experience everything the outdoors has to offer than a camping trip?
Whether you're a complete novice, lone adventurer or seeking family fun, our friends at GO Outdoors are on hand with expert equipment advice to ensure you make the most of any summer getaway.
For… go-getting groups and fun-seeking families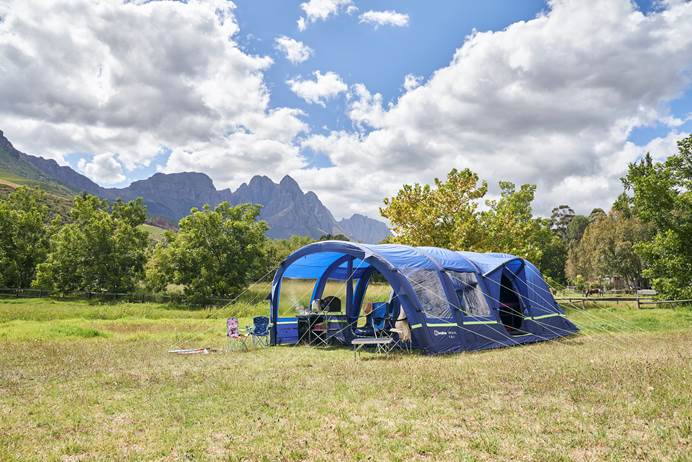 Tents
Bigger groups require big tents! Large tents that sleep four or more are mostly built in a tunnel shape. They'll look long and rectangular with plenty of space inside!
Depending on the size of your tent, bedrooms will be situated at either end of the tunnel shape with a central living area for extra storage. Some tents even include integrated porches at the entrance for muddy boots.
You have options for assembly too, and can choose between using the classic pole method, or getting one that can be inflated! Both styles are strong and hardwearing, but inflatable tents are quicker to put up. Eurohike and Hi-Gear provide budget friendly options or opt for Coleman and Outwell for premium features designed to last for decades to come.
Sleeping mats and sleeping bags
Sleeping mats are your first essential when darkness draws in! They offer vital insulation between you and the ground, working to keep you warm in cool temperatures. Roll mats are a lightweight, inexpensive option whilst inflatable sleeping mats give greater comfort and insulation. Vango, Eurohike and Hi-Gear have a range of options to suit individuals, families and budgets.
When your sleeping mat is set up, you'll need a sleeping bag to keep you warm all night long. Sleeping bags come in a variety of shapes, sizes and insulation levels. Each sleeping bag has a number of seasons attributed to it. 1-2 seasons suits spring and summer, 2-3 seasons works through to Autumn, and 3-4 seasons works through to Winter. Eurohike, Vango and Outwell offer a variety of sleeping bags with something for every camper.
For the littlest campers, opt for a children's sleeping bag. Smaller sleeping bags store warmth more easily as there's less air inside to keep heated, ideal for cooler British weather. Pod, Vango and Outwell offer a selection of children's and junior sleeping bags perfect for the occasion.
For… cosy couples and inseparable best friends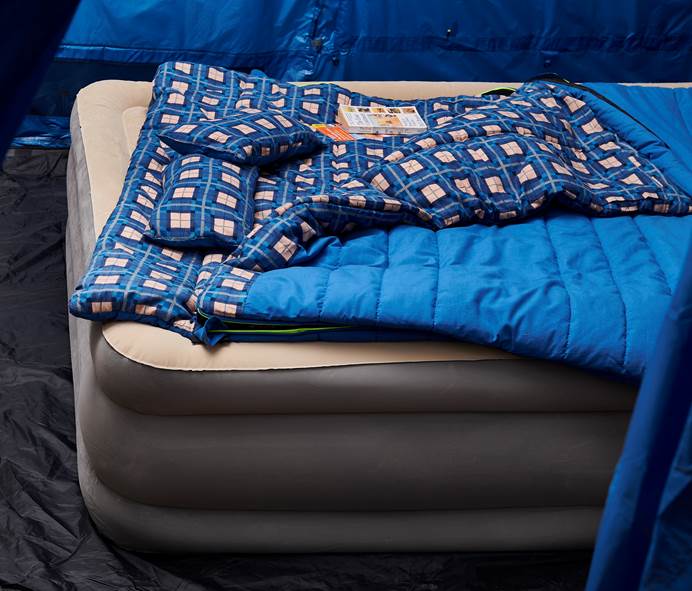 Tents
If you're camping as a dynamic duo, weekend tents are the perfect choice. Two to three-berth dome tents are ideal for longer weekend getaways without sacrificing storage space. Identifiable by their shape, dome tents are traditionally shorter and more circular than their family-sized counterparts, with one bedroom, and a porch area for storage. Eurohike and Vango offer a range of smaller tents perfect for weekend adventures and unit trips.
Sleeping mats and sleeping bags
In addition to single foam and inflatable sleeping mats, couples and friends may benefit from a more luxurious single or double air bed. Air beds offer great insulation from the ground, raising you slightly higher and offer more comfort than standard sleeping mats. Camp beds are another option for campers looking for home comforts. They resemble a bed more than any other sleeping mat alternative and offer storage space underneath.
For… budding backpackers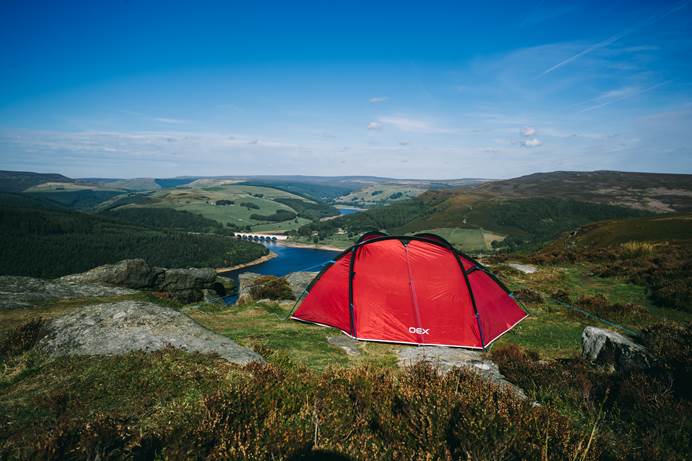 Tents
If you need to carry all your equipment with you, weight and functionality are key. Backpacking tents come in a geodesic shape, built to handle harsh weather in open conditions. Like dome tents, they feature one bedroom and an integrated porch area to store kit, suitable for one to three people. OEX, Berghaus and Vango offer a wealth of backpacking tents, ideal for wild campers, DofE and other unit expeditions.
Sleeping mats and sleeping bags
After a long day hiking, sleeping in comfort is a must. Thermarest, Exped and Sea to Summit offer brilliant lightweight choices when it comes to sleeping mats. Backpacking sleeping mats feature more technical designs to provide warmth without adding extra weight.
You'll also require a lightweight, compact and highly insulated sleeping bag to fit in your pack and shield you from cold temperatures. Rab, Robens and OEX offer a selection of premium sleeping bags designed for high-end adventures.
Still have questions? You can find lots more advice in GO Outdoors' Tent buying guide and Sleeping bag buying guide.
About GO Outdoors
GO Outdoors are Girlguiding's recommended outdoor retailer, and are sponsoring the Camp skills builder so that more girls can learn outdoor skills.
You can shop for more camping gear and equipment on GO Outdoors' website. Don't forget to use your discount! It's available to all Girlguiding volunteers and parents.
If you're looking for an opportunity to use your new outdoor kit, check out the Generation Green project, where we are helping young people to connect with nature! We'll be hosting fun nature-themed events, camping and outdoor learning experiences for children and their families at our national activity centres and local campsites in the Midlands, North East and North West regions. 
Camp or stay at one of our activity centres