Spring into the new season
Activities and resources for warmer weather
The spring equinox marks the start of spring in the northern half of the world.
After this date, which this year is 20 March, the northern hemisphere begins to be tilted more toward the sun, meaning we get more daylight and warmer weather. Inspired by the longer, brighter days, we've put together some ideas to celebrate the new season and the end of winter.
Make a bee and flower optical illusion
Turn two pictures into one with this fun trick with this activity that's perfect for Rainbows. Learn all about thaumatropes and how to make your own bee and flower one in the video.
Make elderflower cordial
From late May to mid-June, elderflower is perfect to pick and make into a refreshing drink. Go on a walk as a unit and, safely, pick some elderflower to make a syrup out of. You'll need 2.5kg of white sugar, two unwaxed lemons, 20 fresh elderflower heads, with the stalks trimmed, and 85g of citric acid, which you can get from chemists to make four litres. It'll take about 30 minutes to make, plus a day of infusing. Remember to check for any allergies beforehand.
Put the sugar and 1.5 litres of water into the biggest saucepan you have. Heat gently, without boiling, until the sugar dissolves, giving it a stir every now and again. Get the zest of the lemons using the potato peeler and then slice it.
Once the sugar has dissolved, bring the pan of syrup to the boil. Then turn off the heat and fill a washing up bowl with cold water. Give the flowers a gentle swish around to loosen any dirt or bugs. Then, lift flowers out, gently shake and transfer to the syrup along with the lemons, zest and citric acid. Stir well, cover the pan and leave to infuse for 24 hours.
Line a colander with a clean tea towel, then put it over a large bowl or pan. Ladle in the syrup – let it drip slowly through. Discard the bits left in the towel. Use a funnel and a ladle to fill sterilised bottles (run glass bottles through the dishwasher or wash well with soapy water. Rinse them and leave to dry in a low-heated oven). The cordial is ready to drink straight away and will keep in the fridge for up to six weeks.
Make a journey stick
Journey sticks are a way to keep a record of a journey and remember. Members could personalise their stick with special decorations and add to it each time they go on a walk, or they could have a new stick for each journey you go on. This is how to make one:
You'll need a stick, string, glue or tape, and somewhere to walk through. Go on a walk and get members to take their stick with them.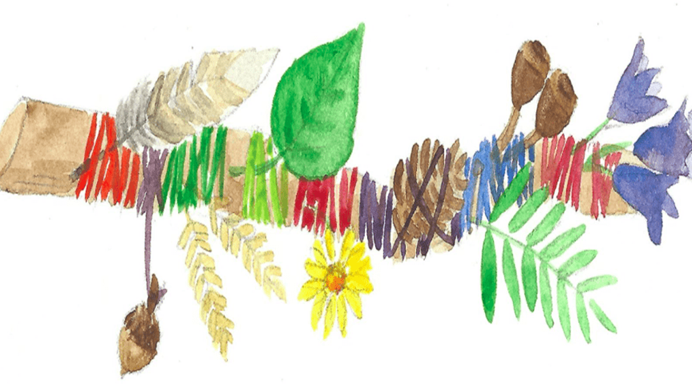 Find natural, fallen items like leaves, feathers, small stones and seeds, and attach them to the stick using glue, tape or string. Collect the items and attach them once home if it's easier.
After the walk, your unit could talk about why they stuck the items they did to their stick or do some drawings about what their stick shows.
Even more programme ideas
We've got lots of spring activities in the programme. Rainbows could have a go at Growing cups of kindness and plant something for someone in their community. They could also get stuck into Bug hunt and have a look for creepy crawlies, make duck food in Snacks for quacks and a nest in Birdie builders.
Brownies can get creative with Dancing in the rain or learn about seasonal foods with Seasons eating. Guides can create ecosystems in Plastic planting, make a windsock in Easy breezy and go on a scavenger hunt with A-Z of nature. And Rangers can compete to make the best rain gatherer in Rain collector and make seed balls for the community in Sow it, grow it.
Create a unique spring candle
Have you ever designed your own candle? Guides can discover how to use natural items to turn a plain candle into a fancy home accessory to celebrate spring and the equinox. Be sure to remember that trees, bushes and flowers hold onto what they still need, so only use things you find on the ground.
Make a minibeast hotel
With the days getting longer and warmer, you'll see more minibeasts around – and they would love somewhere to live! You'll need wooden pallets, roofing felt and bricks to make a hotel, along with any other bits you can find. We've put together a list of things that can be used to make a home for minibeasts. This is a great activity to create as a unit in your meeting place, especially if it has outdoor space.
Straw
Moss
Dry leaves
Old logs
Bark
Pinecones
Sand
Soil
Hollow bamboo canes
Dead hollow stems cut from shrubs and plants
First, choose a suitable spot. Find somewhere level and flat. As long as it stays up, the hotel can be any shape or size. It's best to build a stable hotel that's no more than a metre high. Layout some bricks as a base and space them apart to create an H-shape on the ground. Then start stacking wooden pallets on top of your bricks. Then fill in the gaps, making sure there are lots nooks and crannies for animals to sleep in. Make sure to add a roof as well using the roofing felt.
Explore the world at your unit meeting place
The days are getting longer, so it's a perfect time to for Guides and Rangers to learn map reading skills, or refresh what they already know. Have a look at G.P.Yes!, which we've created with the Royal Navy, and decipher the difference between longitude and latitude. Perfect for summery adventures!
Encourage members to explore spring even when the meeting's over
Young members can get loads of ideas by looking through their badge book and having a go at a spring-themed Interest badge.
Rainbows
With the days getting warmer, Rainbows could get outside and explore the world around them with the Nature badge. Or how about the Book lover badge? They could read a classic spring book like The Very Hungry Caterpillar by Eric Carle or a newer book. Greta and the Giants by Zoe Tucker and Zoe Persico introduces children to the Greta Thunberg and the climate.
Brownies
Brownies can create a plant paradise with the Grow your own badge- spring is when lots of plants start growing, so it's the perfect time to learn all about them. Or now the weather is nicer, Brownies could get out and about with the Local history badge. If spring showers have hit, they can do some background research until they pass.
Guides
Guides can make a positive impact on the environment, while unleashing their creativity with the Upcycling badge. Use objects that otherwise would have gone to landfill to create new things, from plant pots made from plastic bottles to homemade decorations made from old jars.
Rangers
Take some time out with the Self care badge. Rangers could spend an evening or free day reading a book or watching a movie (how about something inspired by spring like the book Love from A to Z by SK Ali, set in the USA over spring break, or Notting Hill, a movie set in London at springtime). Another part of the badge is all about connecting with nature. Rangers could go for run in the park, have a picnic or do some gardening.
How will you celebrate the new season?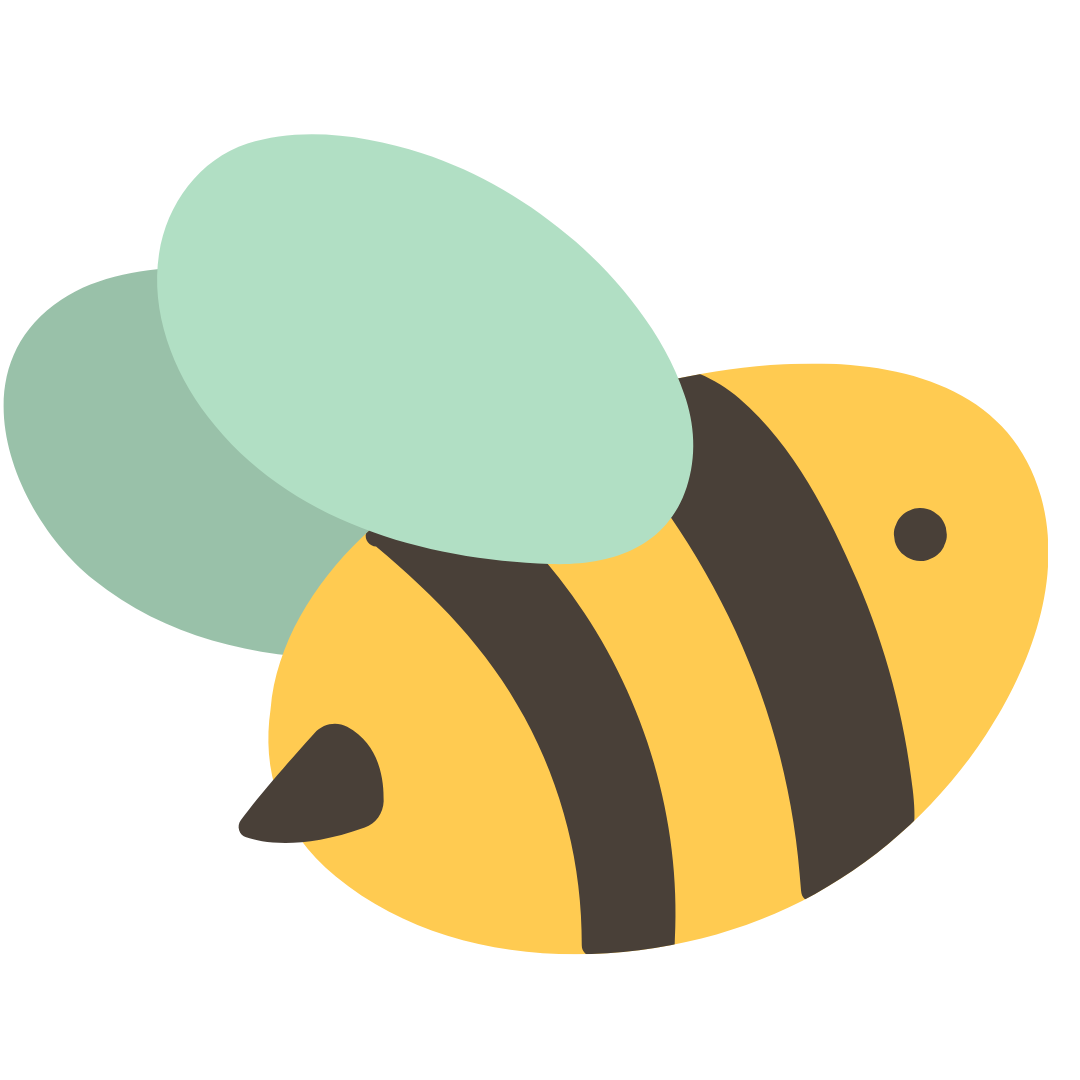 Well done... you spotted another sign of spring! Follow the bee to find one more.
What girls do in Girlguiding