Badge spotlight: Google's Digital Adventure
Your experiences and tips for completing this very special badge
Girlguiding partnerships team
10 December 2018
Earlier this year we launched Google's Digital Adventure badge and activity pack for Brownies.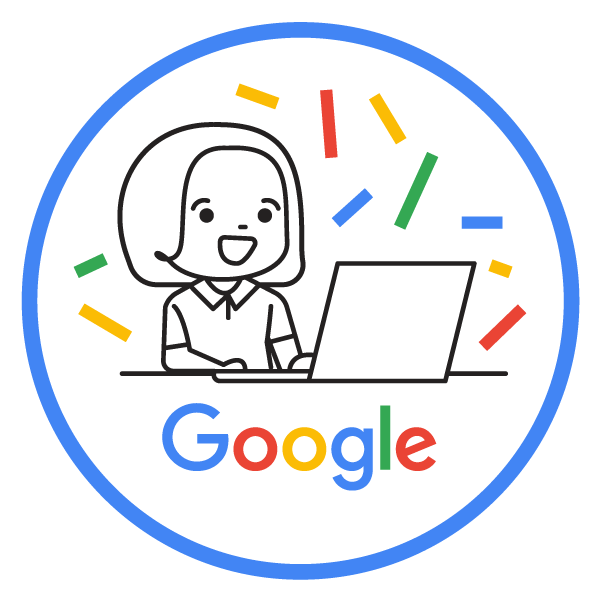 It's developed by those clever engineers at Google and teaches girls about algorithms, coding and robots – all without the need for a computer. As well as being a lot of fun, it teaches girls about digital technology and builds up their creativity, design and problem-solving skills.
Here's everything you need to know about the badge and experiences and tips from units who have already completed it.
What's in the activity pack?
The activity pack is broken down into three parts. It takes up to two unit meetings to complete.
Follow the code – Girls follow instructions (just like an algorithm) to guide lost Brownie Emma home.
Code is everywhere – Girls break down every day tasks into a detailed set of instructions, then have fun instructing each other how to do it (often with much giggling).
Let the robot do it! – Girls design a robot that can help with everyday tasks (time to get the craft materials out!).
Once Brownies have completed their adventure you can pick up a badge on the Girlguiding online shop.
From robots to Snowybots - what you've been getting up to
We did it in summer: did first Follow the code activity as a unit, using a life-size grid drawn in chalk, to help the Brownies understand how it worked. The Brownies guided Canary round the grid showing the first algorithm of the badge. Everyone helped get Canary safely home #WellDone. Thankfully there's no photos of Brownies learning about the detail needed in code as they worked out how to get Snowybot to put her hair in a ponytail 😊 – Snowybot, 1st Lee South Brownies
The girls made robots, played games and made up their own algorithms. They made up a floor game using the symbols for move forward, back etc. They loved the story board element and said it was like a comic strip to do things – that they loved. The girls thought it was soooo cool that guiding knows someone in Google. – Jacqueline, 1st Ballock Brownies, Vale District, Central Division
We completed the Google Digital challenge across two weeks at Brownies. It's a good badge that you can adapt to suit your girls. We created four large grids for the girls to physically map their algorithms, as well as graph paper. Some of our girls do coding at school or clubs so we could create more complex challenges. One Brownie enjoyed the badge as 'We could let each other explore and actually worked together not bossed each other around!'. Another Brownie was happy because the 'badge is really cute!' We enjoy the Girlgiuding partnership challenges and look forward to more. – Emma aka Chestnut Owl from 2nd Chandlers Ford Ramalley Brownies
Try Google's Digital Adventure
Inspired? You can go on Google's Digital Adventure too. Download the activity pack for Brownies to get started.
Download the activity pack
Tips for completing the badge
To help girls understand abstract ideas - like algorithms! – use real life comparisons. For example a cake recipe is like an algorithm that tells you how to bake a cake. There's a specific number of steps and you need to complete them in the right order to get the result you want (and a tasty cake).
For girls who learn by doing physical activities, you could try using a figurine to guide around the grid in the Follow the code activity. Or we loved Lee South Brownies and 2nd Chandlers Ford Ramalley Brownies idea of making a life-size grid that girls can be guided round.
Do something unforgettable
There's always a way that you can get more involved with Girlguiding. We have events and opportunities for all ages across the UK and around the world.