Sunny day activities
We asked you to share your favourite activities for sun-drenched days. Here's what you said
Daisy, Member Communications
09 May 2018
Here comes the sun!
As the first glimpses of summer are starting to appear, now is the perfect time to plan some warmer weather activities with your units.
Giving your girls a say in their meeting activities is a great way to make sure they're excited about what's to come. What's more, sharing your termly plans with parents means that they're more likely to be invested in their daughter's guiding – so it's an easy way to keep your girls coming back to meetings!
We asked volunteers for their favourite summer activities, so you've got a starter for ten – why not take these back to your units and see which ones they'd like to try?
Wellies and Wristbands for Guides! Although we enjoy a lot of meetings out and about too. We've led an activity where Guides go on a walk to a certain point in the village, navigated by a map. As a surprise, when they get there, is a box of goodies to make milkshakes with to fortify them for the walk back! - Harriet Wibberley, Unit Leader 1st Gisburn Guides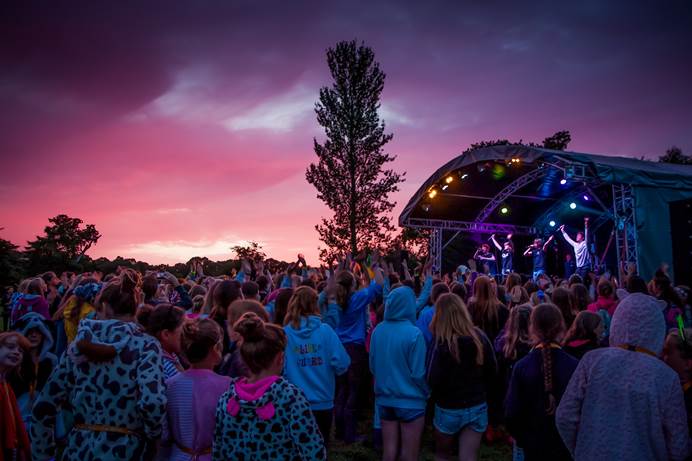 My Brownies love a summer walk down to our local river. We have stone skimming competitions, and look for pieces of pottery that have washed up on the banks. Then we finish our evening off with toasting marshmallows on a disposable BBQ – and a sing song on our way back. Christine Campbell, Unit leader 2nd Darvel Brownies
Every summer on the last day of term we have a joint 'party in the park' with Brownies and Rainbows. We play team games and have a picnic. It's a great way to get the girls working together, burning off some energy and having fun – a fantastic evening for everyone! Michelle Baker, Unit leader 6th Mill Hill Brownies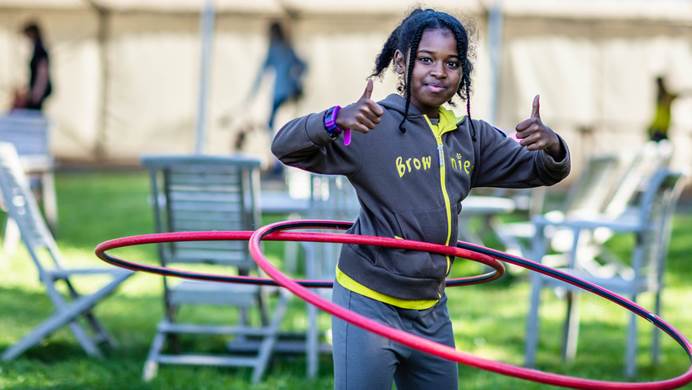 We've planned a term of microadventures – a treasure trail, geochaching, orienteering, climbing up a hill and having a picnic, swimming in a river, making cardboard box ovens, bushtucker trials… I can't wait! We were inspired by our Girlguiding ambassador, Anna McNuff. Hannah Marsh, Unit leader 1st Thatcham Guides
Do something unforgettable
There's always a way that you can get more involved with Girlguiding. We have events and opportunities for all ages across the UK and around the world.
Explore the great outdoors with your girls