Ruby's ride for equality
Ruby Isaac, 11, rode part of the Tour de France to raise awareness for gender equality in cycling
Stevie, Girlguiding digital team
09 August 2019
We spoke to Ruby, 11, about her love for cycling and her experience riding part of the Tour de France with the InternationElles.
What got you into cycling?
I was seven when I first learned how to ride a bike. I watched some cycling at the velodrome and thought it looked really fun! So after that my gran taught me to ride a bike. She was holding on to me and then I asked her if she was still holding on, but she had already let go! Soon after, I finished my first race and loved it and just wanted to carry on.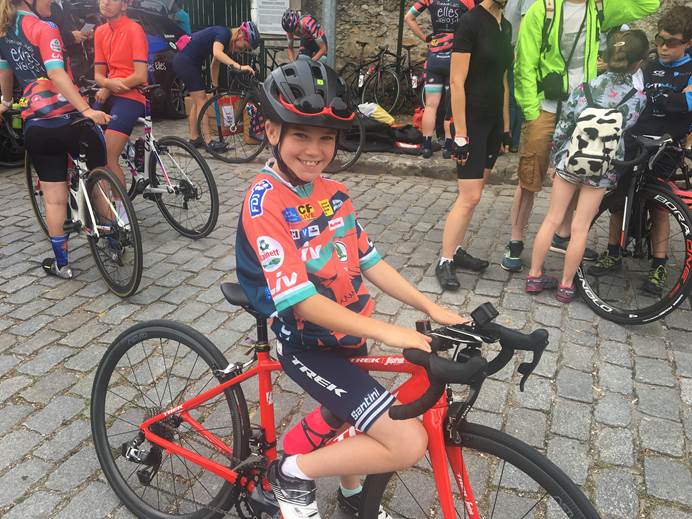 Why do you think it's important for girls to cycle?
I think riding a bike is amazing, you can do so many cool things and go to so many awesome places. And racing is really good fun!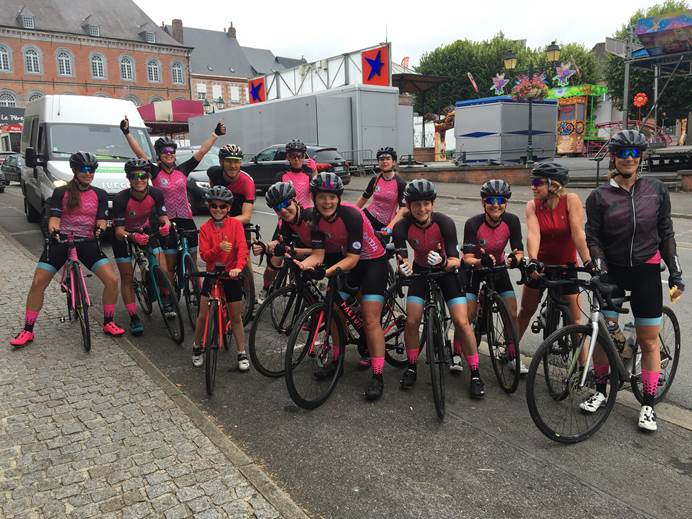 How did you feel riding part of the Tour De France with the InternationElles?
It was really amazing, they were so much fun to ride with. A couple of the climbs were quite tough. I rode about 170kms with them in total. It really is amazing what they are doing for girls like me.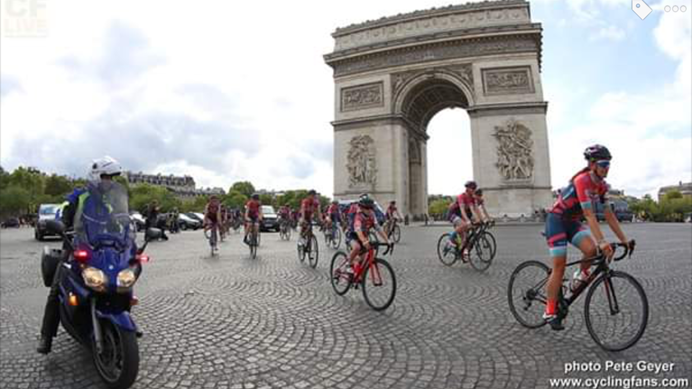 What's your favourite badge that you've earned?
Obviously my cycling badge which I got when I was a Brownie! I'm also working towards my vlogging badge as I love vlogging on YouTube.
If you could tell girls one thing to get them into cycling, what would it be?
Just go out for a ride on your bike, it will be so much fun and you'll meet lots of awesome people too!