Mostly fearless, totally fun
Find out just how fearless the girls who attended Fearless Fun were!
Girlguiding
08 October 2019
Fearless Fun was an action-packed weekend full of exciting and challenging activities that allowed the girls to push themselves and conquer their fears.
It took place at Blackland Farm, Foxlease and Waddow Hall in September. Marie, Leader of 10th Lee South Guides tells us how her unit got on.
It was a great introduction to camping for our unit as our tents were pitched for us and all the activities were planned. It was our first camp but it won't be our last! - Marie, 10th Lee South Guides
Fearless Fun "was the funnest thing ever!" according to the girls! All weekend everyone was able to take part and do their best. For some, this was reaching the very top of Jacob's Ladder, for others, it was climbing the first few rungs. All felt a great sense of achievement.
I really liked the activities; some of them I wouldn't have done before as they were out of my comfort zone - Sophia
The Guides were thrilled to go climbing and it helped one Guide conquer her fear of heights. Tubing was also a hit at Blackland Farm, with most Guides having multiple turns. Even the leaders had a go ... but they weren't quite as fearless as the Guides!
I really enjoyed Fearless Fun because I got to spend lots of time with my friends doing a wide variety of activities and we had a bonfire. The food was delicious and the night cafe sold lovely goods like hot chocolate, waffles and chips. It was a memorable weekend and I would really like to go again next year. I think other Guides would really enjoy it - Charlotte, 10, 1st Broadwindsor Guides
The camp was a great way for everyone to make new friends – everyone was included and we all cheered each other on.
The first day we did campcrafts (fire making, shelter building) which were epic! Great day! The next day we went on the traverse wall which I really enjoyed, and I made it all the way up hooray! Mostly fearless, totally fun! - Eleanor, 11, 1st Broadwindsor Guides
I loved the weekend and I'm so glad we got a place! - Millie-Jane, 12, 1st Broadwindsor Guides
The girls being fearless and having fun!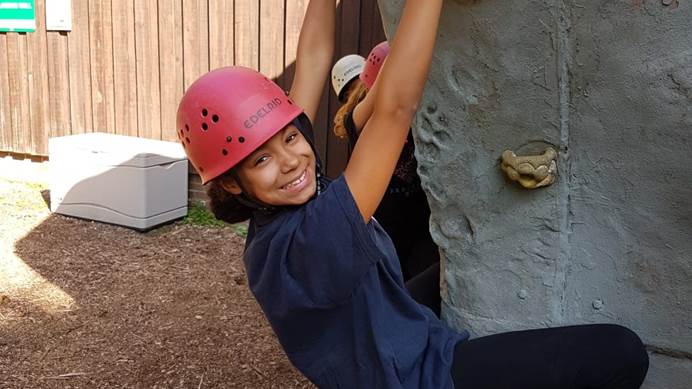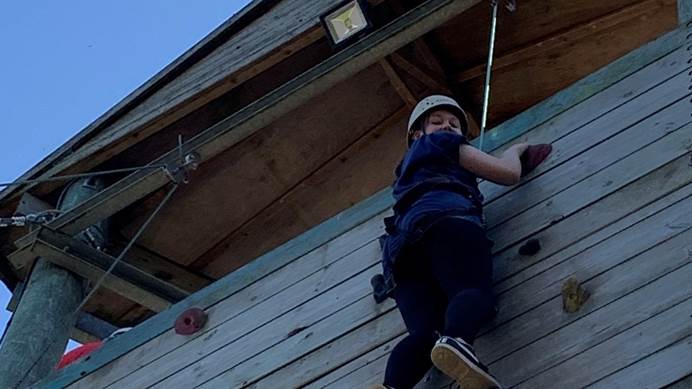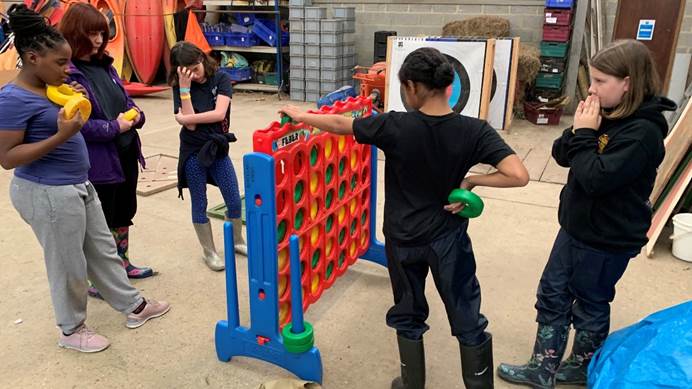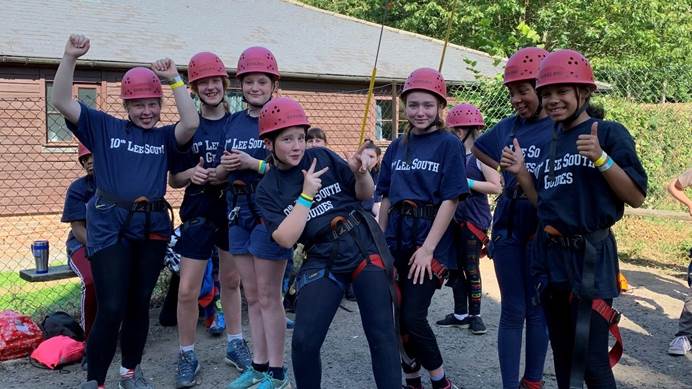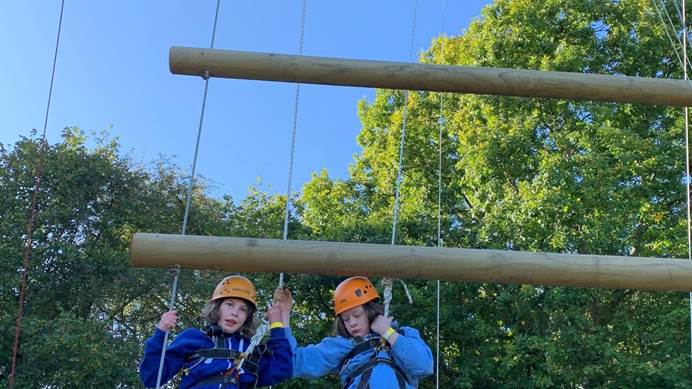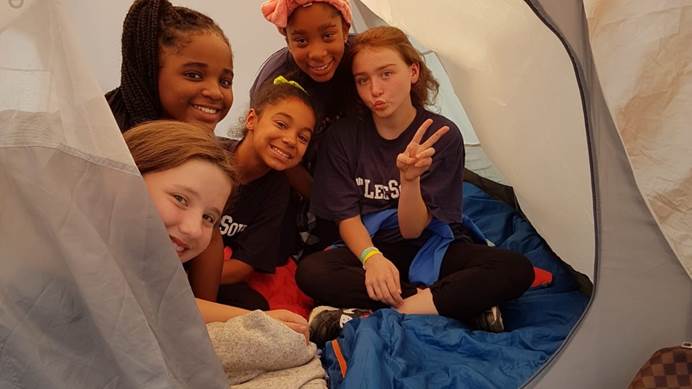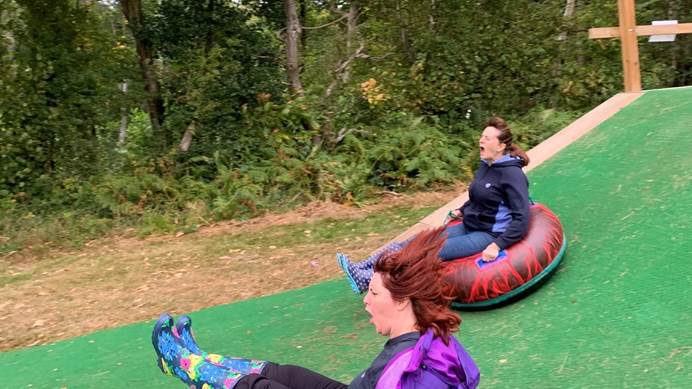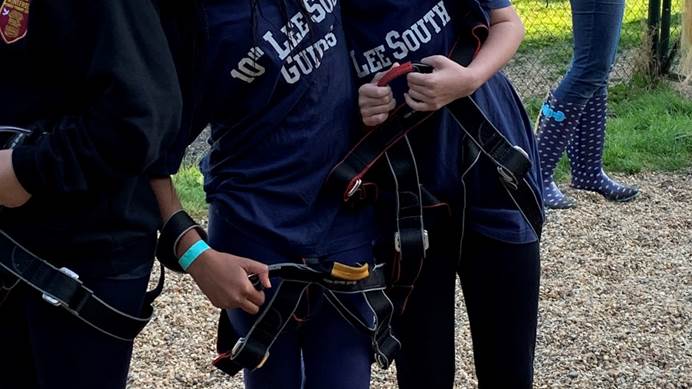 Book your place for 2022
Book now for Fearless Fun our adventurous activity weekend for Brownies and Guides
Book now